Americanservicepets Review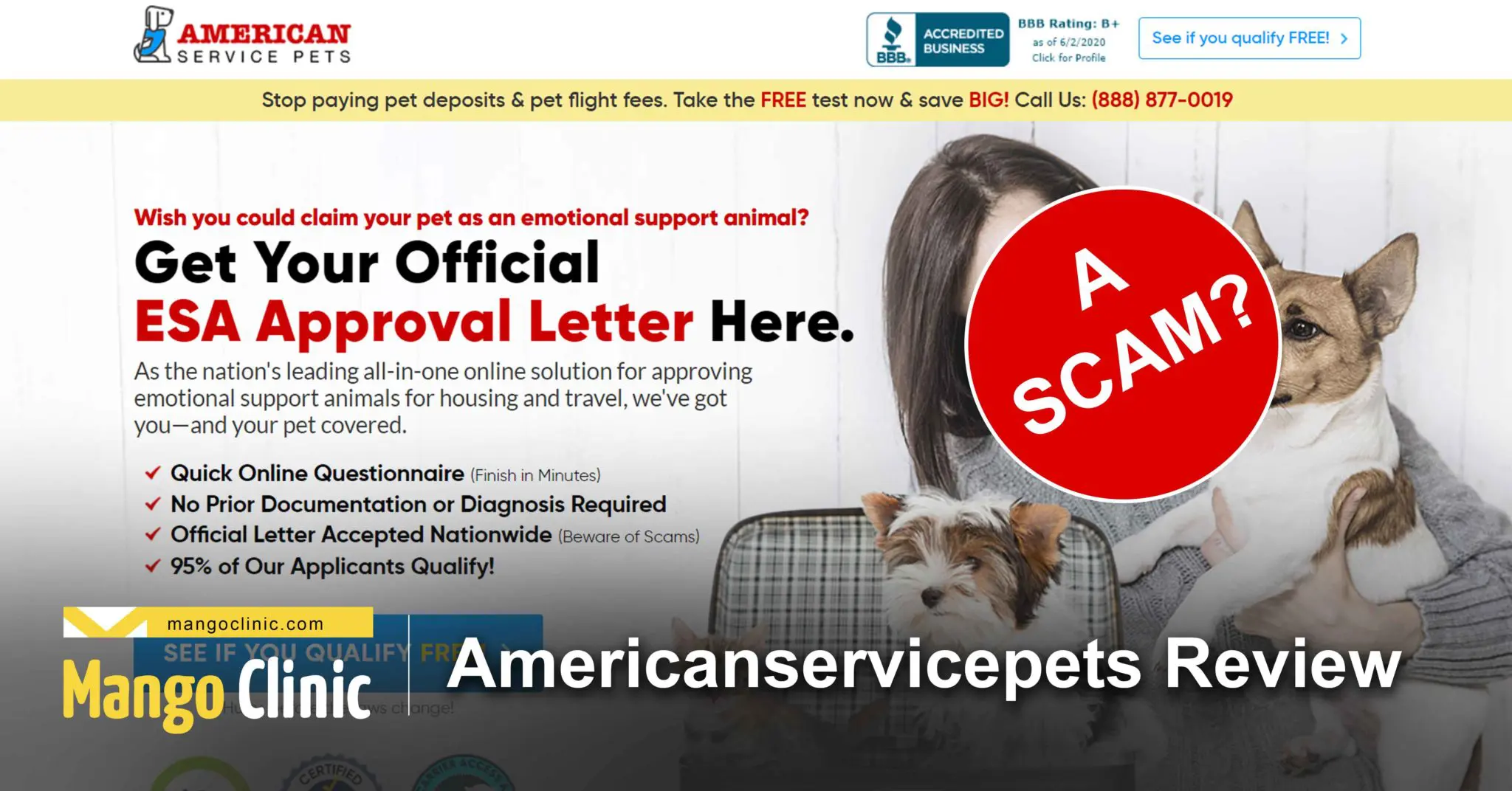 If you are interested in getting an emotional support animal letter, you can count on Mango Clinic to provide you with a genuine product. There are many websites online that claim to offer a legitimate service for ESA letters, but too many of these sites cannot be trusted. More often than not, they provide inauthentic products that end up giving patients more problems than solutions. We at Mango Clinic want you to make sure you are getting a genuine product, which includes looking out for potentially fraudulent websites.
An emotional support animal can help you to regain your mental health. Click the button below to get your ESA letter.
What Is An Emotional Support Animal?
People recover from disorders and ailments differently, as no one treatment option works for everyone. For some people, prescription pills and one-on-one therapy sessions get the job done. But these treatment options have their limits, as not everyone will respond positively to these more common forms of treatment. A person with a disorder or ailment must seek and stick with a treatment that helps them recover in a healthy way.
This is where emotional support animals come in, as they function as a viable treatment option for many. If medication and other traditional forms of therapy are not helping you, an ESA might. If you already own a pet who makes you feel so much better than you would feel otherwise without them, they can qualify as an ESA. No special rules govern what sort of animal can be an ESA or whether they should have any specialized training. If the animal makes you feel significantly better just with their presence, they qualify. All the animal needs to be is themselves; it's more about how they make you feel that makes them an ESA.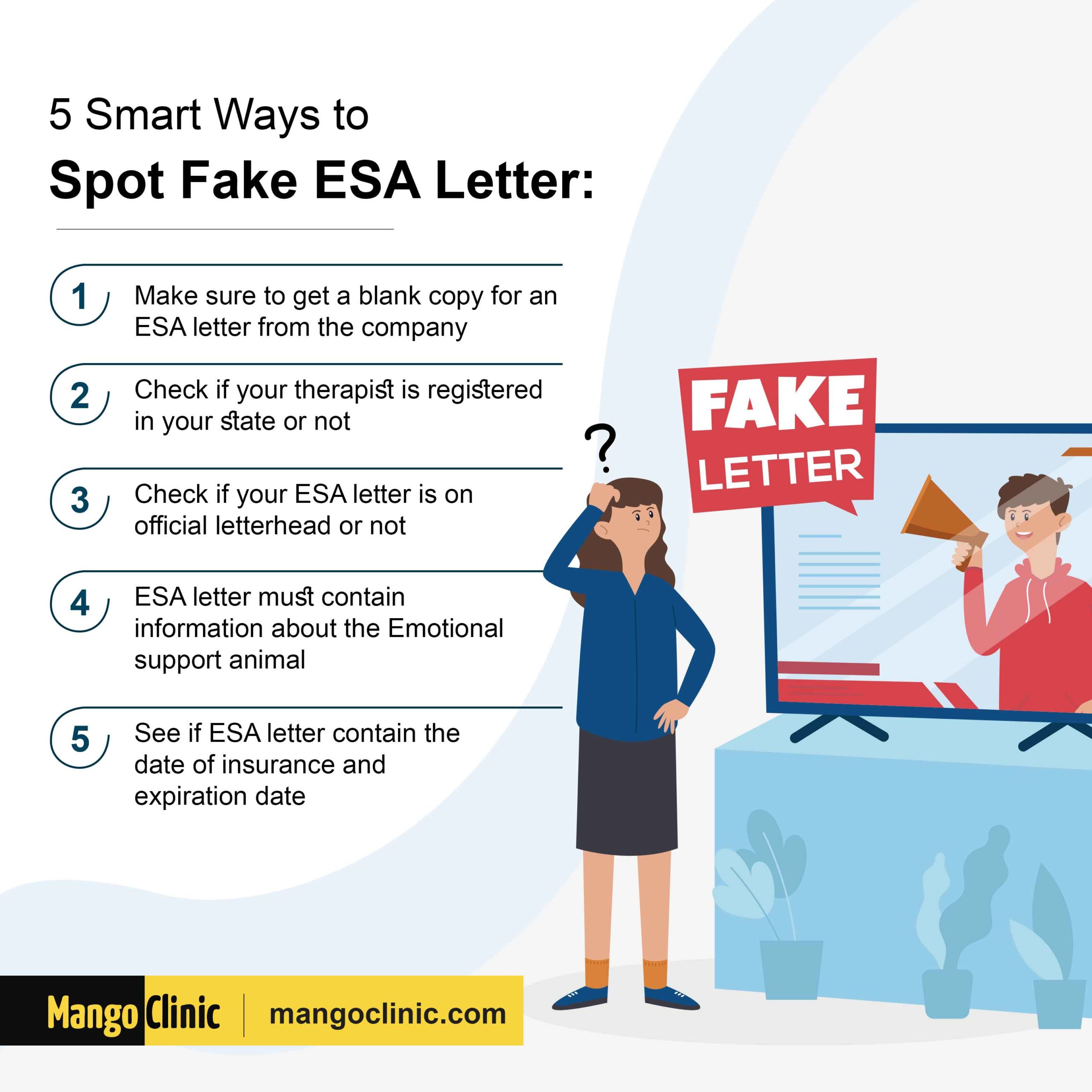 What Is An Emotional Support Animal Letter?
Having an animal that makes everything better is terrific, but not everyone sees it the way you do. Plenty of landlords would be more than happy to prevent you from keeping your pet with you in residence, regardless of how it makes you feel. That goes for airlines, too, who would be more than okay with charging you extra for having your animal with you on a flight.
However, it does not have to be as problematic as it sounds. With an ESA letter, you and your animal companion will be allowed to stay in apartments and board airplanes without hassle. Neither landlords nor airlines will be allowed to deny you and your pet when you have a legitimate ESA letter with you. This letter provides a licensed doctor's recommendation for you to have your animal with you. Depending on the letter you have, you can use it for either housing, travel or both.
Looking for how to get your pet certified as an ESA. Click the button below to get your ESA letter.
Who Are American Service Pets?
It is effortless to come across questionable ESA sites online. The internet seems to be overpopulated with them, and they can vary in quality. However genuine or valid they may appear, they are almost always fraudulent, offering inauthentic services that will not help you in tricky situations. Luckily, it can be very easy to discern these types of websites and what to generally look out for.
American Service Pets is an interesting example of these types of websites, mainly because of what it lacks in comparison to so many other sites. It is not uncommon to find ESA sites that have many pages and things for you to look through. However, at first glance, American Service Pets has almost none of these, as the homepage will mostly just direct you to the qualification section via buttons scattered throughout.
It is only at the bottom that you are provided with pricing and package options, along with a few other options, such as an about us page, a blog, and an FAQ. Once you click on any of these links, a new type of page will be introduced which features a top portion where you can easily access the other pages.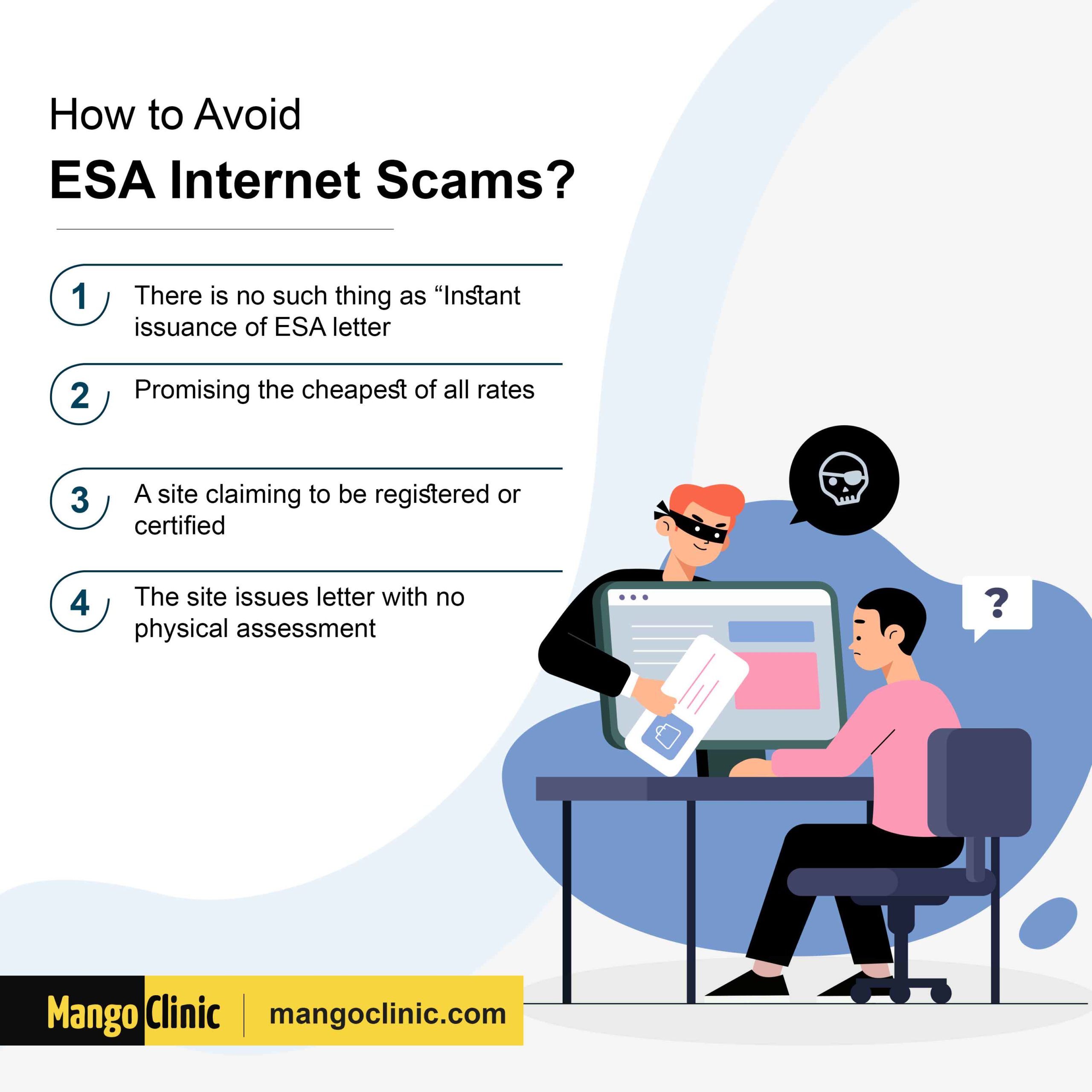 As for the homepage itself, it otherwise has information pertaining to ESAs and letters, like how they can be used, as well as the website's steps to getting your letter. Their homepage also mentions them being "the nation's leading all-in-one online solution for approving emotional support animals for housing and travel." It is in the steps provided where you can usually spot whether a website has a service that you can trust or not.
According to American Service Pets, you do not have to have direct contact with a doctor in order to get an ESA letter, which is completely untrue. For your letter to be legitimate, you must directly speak with a licensed doctor, who will then write and sign the letter for you. In the case of American Service Pets, however, not speaking to a doctor is just one of the steps, since all you have to do is fill out a questionnaire and let someone review it. From here, you will get a response back which includes some versions of your ESA letter, such as a PDF.
Are American Service Pets Legit?
American Service Pets could already be seen as questionable if you are familiar with these types of sites and know what to look out for. However, if you visit and think everything looks good, keep in mind that in order for an ESA letter to be genuine, you must speak directly with a licensed doctor. Since American Service Pets explicitly state that you do not do this nor have to do this, we cannot recommend American Service Pets for your ESA needs. So beware of fake ESA letters.
Lower your stress level with an emotional support animal. Click the button below to get your ESA letter.
Why Choose Mango Clinic?
Mango Clinic makes sure that each patient that wants to get an ESA letter gets to speak directly with a licensed physician. The physician they speak with, either in person or over the phone, will then be able to officially sign an ESA letter for them. If you want a legitimate ESA letter, then make sure you get it with MangoClinic. Visit our website, or call us to schedule your appointment today.
Contact Us at Mango Clinic for an ESA letter or click the banner below to book your appointment.