Belviq (Lorcaserin): Uses, Benefits, Side Effects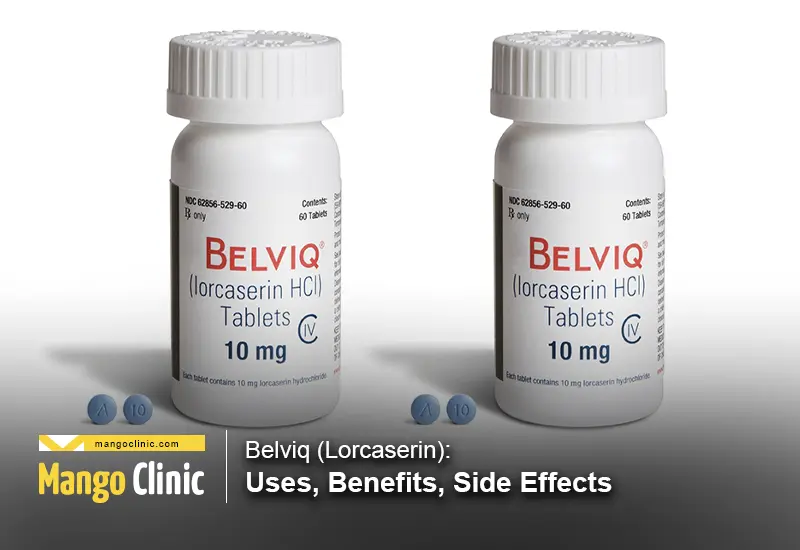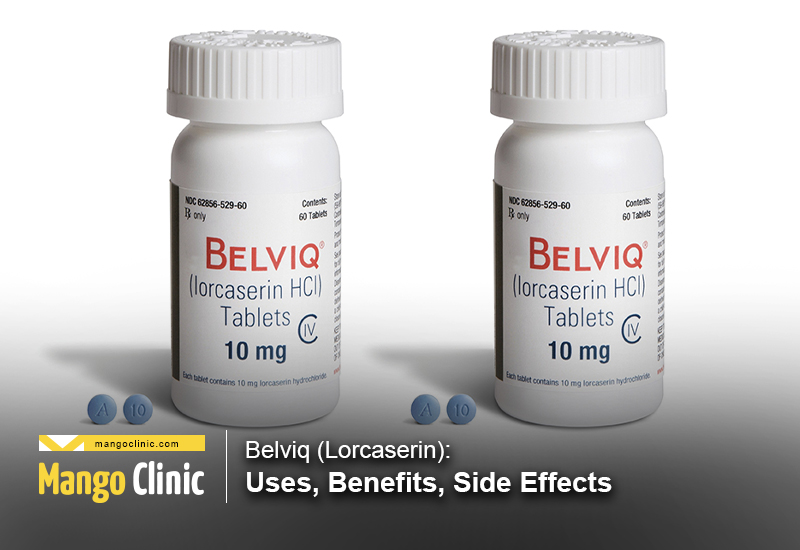 Mango Clinic understands how hard it can be to lose weight, which is why were are here to help patients find an easy way to do it. Drugs like Belviq help many patients lose weight in a healthy and effective way, and we want to make sure you can be among those patients. With the assistance and guidance of our licensed doctors, Mango Clinic can help you decide as to what type of medication to get based on your unique circumstances. Every person is different, so it is important that you understand the function, benefits, and risks associated with Belviq.
Get effective weight loss treatment from expert physicians. Click the button below to book your appointment.
When it comes to losing weight, it can be challenging for some people. Though it may appear to be as easy as doing some exercise regularly, it is not always so simple. If you are overweight or obese, simply exercising will not do the job effectively. Some people in these situations may even think that they are unable to actually lose weight and may not attempt to do so. There is always a way to live a healthier lifestyle, just as there are many ways to lose weight. It's a journey, but it can be taken with advisors and a variety of treatment options and life choices that result in a healthier way of life.
What is Belviq?
If your BMI (body mass index) puts you at overweight or obese, you may consider effective ways to lose weight. Belviq, which is a brand name for the generic drug lorcaserin, is one such way, as it is a weight loss drug that helps the body limit your appetite, which then helps a person lose weight. In this way, a person taking Belviq will be prone to eat less and benefit from the foods they eat in a way that is healthier for them.
A drug like Belviq is not meant to work overnight, and this is something that you must keep in mind if you intend to take it. Weight loss drugs are meant to help you lose weight, but they are not meant to be taken by themselves and let results happen while you do nothing additional. Not only that, but weight loss drugs are also not meant to make you shed pounds in record time. You are supposed to lose weight in increments, as this is a healthy and normal way to lose weight over time. As long as you are losing enough weight per month at a regular rate, Belviq will be helping you lose weight effectively.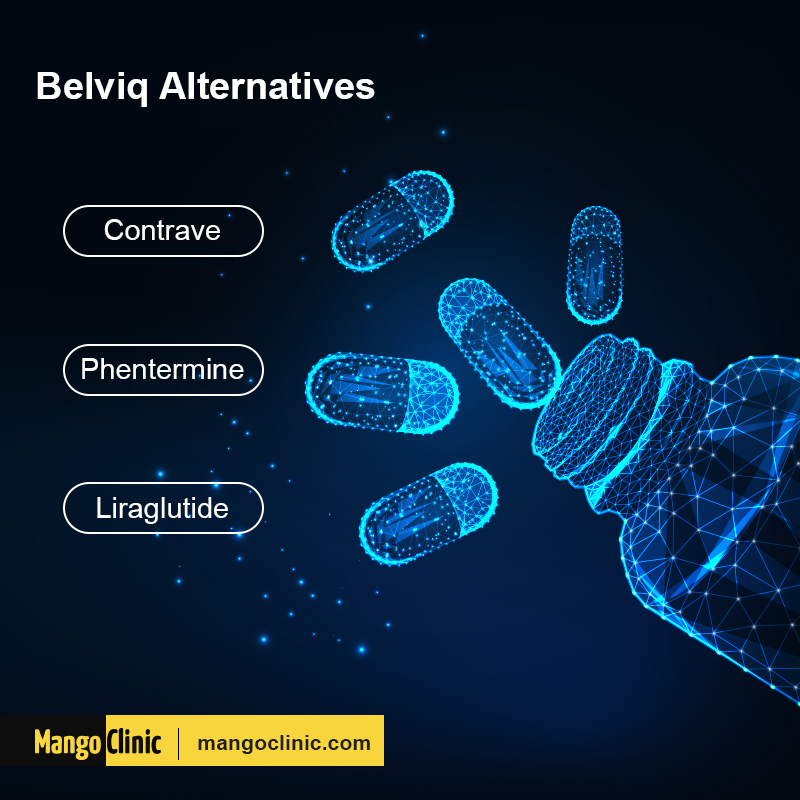 Diet and Exercise with Belviq
One of the most important aspects of losing weight is that there is more to it than just taking medication. The drug will undoubtedly help, but the drug alone cannot do its job unless you are also taking care of yourself. This means having to do some life changes in the form of your routine and what you eat. It may not seem important to some, but plenty of people would say that the most vital part of losing weight is what you eat, as well as your exercise routine.
Those who take Belviq should make sure their diet is one that will continue to help them lose weight. Even if you were not taking a weight-loss drug, eating healthy is key to making sure your journey to lose weight is as effective as possible. This often means having a low-calorie diet comprised of low-calorie foods, which is among the most recommended diets for those needing to lose weight. However, there are a variety of other diets that exist, so when looking into it, choose the diet plan that works best for you. Whether you are eating less, eliminating a specific food type, or consuming more of a healthy meal, there is a diet plan for everyone.
Get help from weight loss doctors for excessive weight gain. Click the button below to book your appointment.
Along with making sure you are eating right, you must also make sure you are staying active. This means making sure you are exercising, which could include a variety of activities. Going to the gym allows you to do a variety of exercises and establish a routine that works for you. You can even get a personal trainer who can help you form a routine so that your weight loss journey is at its most optimal.
The gym is not the only way to stay fit, as many will tell you. Getting into a sport can also help, whether it is intensive or not. This can include soccer or basketball, two sports that involve multiple people, and a lot of physical activity. If you are not interested in a sport, you can always go for walks, which are often done by many, as it is one of the easiest and most peaceful ways to get exercise. This can be a desirable option for many who would instead not do activities that might be too strenuous for them. So, like diet plans, there are exercise routines that can work for everyone.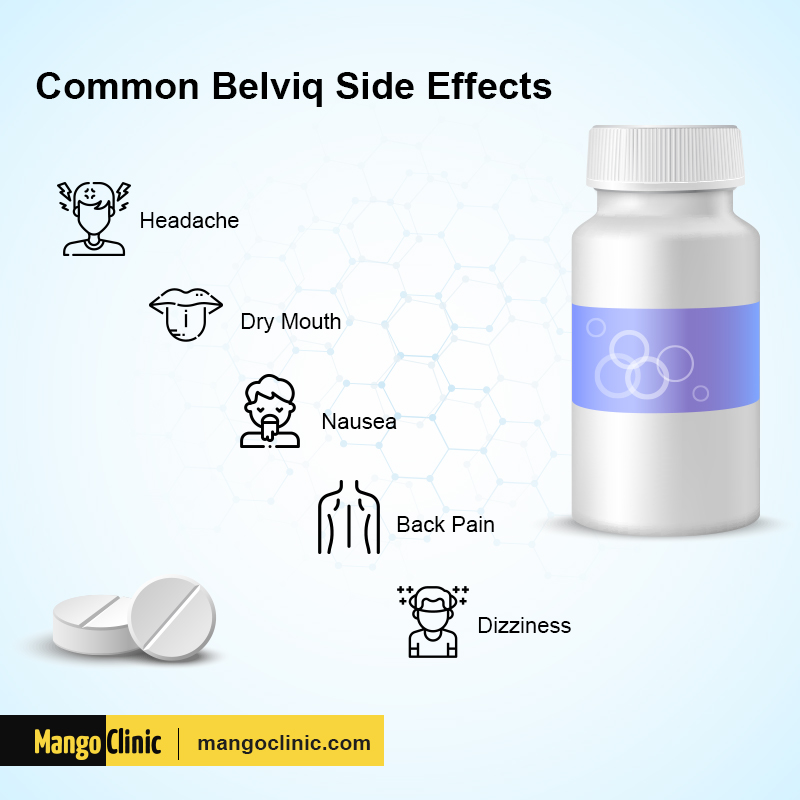 Belviq Side-Effects
Like most medications, Belviq comes with its share of side-effects that are always important to know before you decide to take it. Among the most common side-effects include nausea, anxiety, dizziness, heart issues, and headaches. Most side-effects do not happen to everyone, and there is often no reason to be worried that you may be affected. In any case, it is always good to keep in mind the possible side-effects that can affect you, so keep these in mind before deciding to take Belviq.
Get a slim body with a healthy diet plan. Click the button below to book your appointment.
Conclusion
Losing weight may not look easy, but there are ways to make sure it works for you. From medication to exercise and eating healthy, losing weight can be achievable for anyone no matter their situation. If you would like to get prescribed Belviq or any other weight loss medication, get in touch with Mango Clinic. Our licensed doctors will be able to evaluate you and help you come to a decision as to which drugs are best for you. Call us at (786) 422-9327 or visit our website to make your appointment today.