Botox In Miami: Everything You Need To Know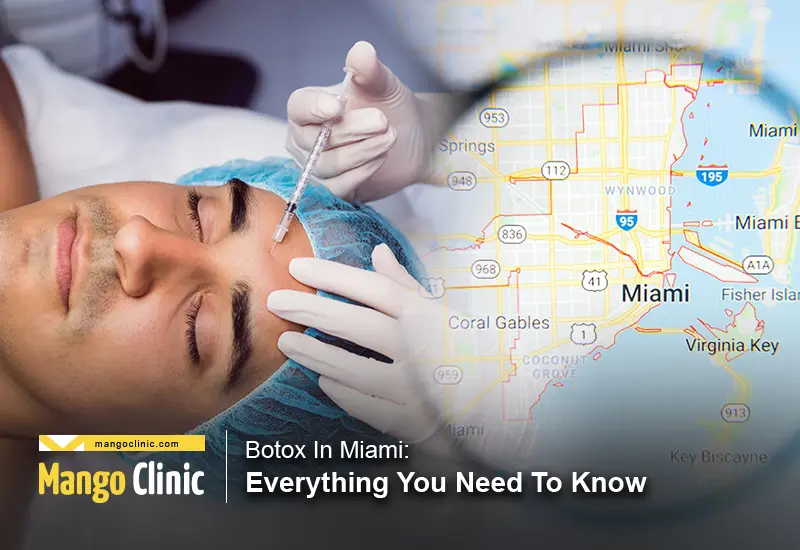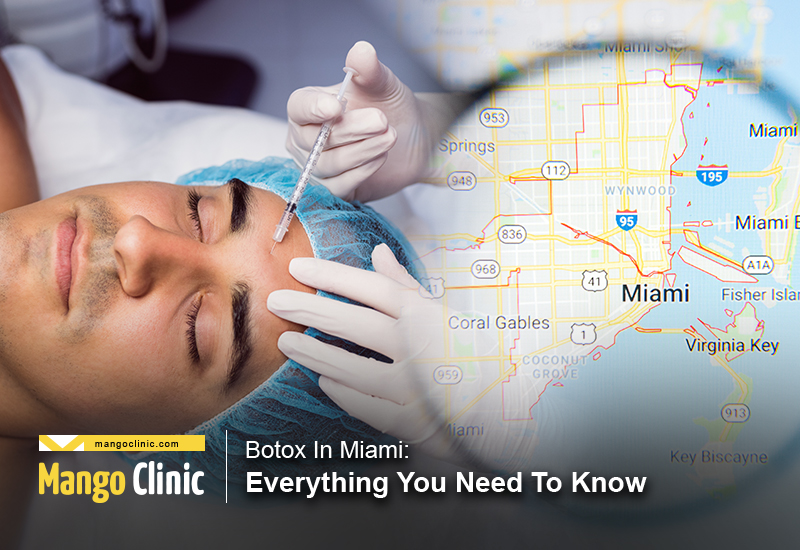 Mango Clinic can provide you with a wealth of health services, from weight loss to emotional support animal letters. Our Miami location serves people all across the metropolitan area, as well as people in other cities and states. We have a qualified staff of physicians who can assist you with getting the help you deserve, whether locally or over telehealth communication. And now, Mango Clinic is proud to announce that we can help patients who want to get Botox injections. Whether you know all about it or are new to the scene, it's essential to know what those injections are, how they work, and how they can benefit you.
Get botox injection to reduce facial wrinkles. Click the button below to book your appointment.
What Is Botox and How to Get It Done in Miami?
Botox is the most popular and well-known brand name that botulinum toxin is known by. Also known as BTX, botulinum is a type of bacteria that has many uses in medicine. While there exist different types that are designated by letters, the ones that medical professionals use on patients are known as types A and B. Other types can be highly dangerous and deadly; this is why commercial Botox is a safer purified version of the bacteria, which also demonstrates how versatile it is.
Without getting too scientific, the said toxin essentially puts your cells on ice. It is injected in a part of your body (usually around your face, with the forehead being the most common one, as well as around the eyes and sometimes lips) and stops the cells which naturally cause wrinkles to stop reproducing.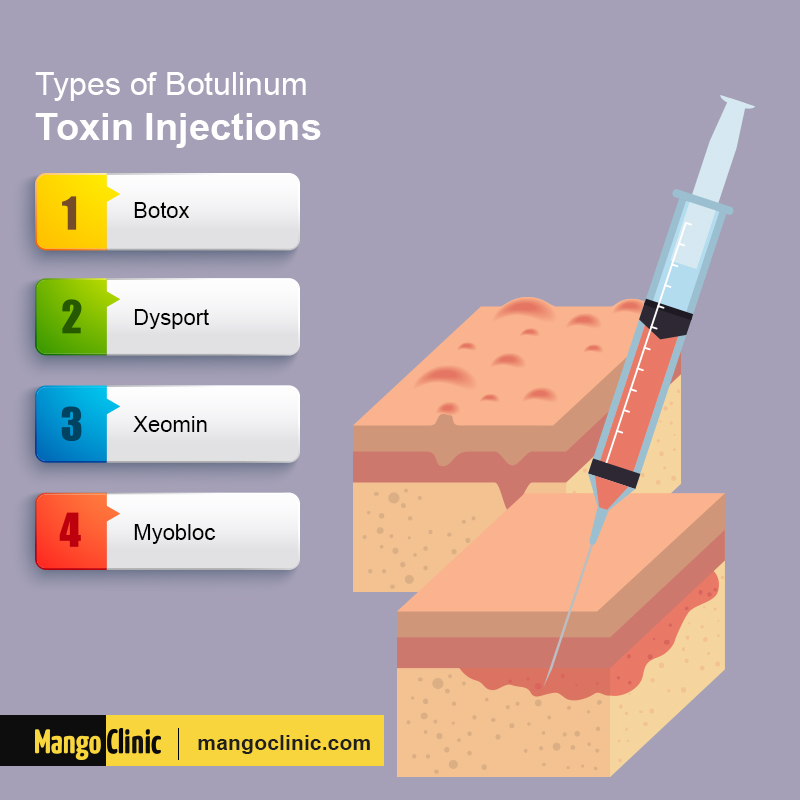 What Can Botox Be Used For?
Since everyone ages, lines can form all up and down our bodies, especially our faces. Wrinkles form around our eyes, forehead, lips, and cheeks; this is due to the combination of age and activity since we are always moving parts of our face whether we realize it or not. Over time, all of this results in what we know as wrinkles, lines, and so on.
Botox injections allow for these lines and wrinkles to be smoothed out, as the cells that create those marks are relaxed and inactive for the time being. Thus your skin looks smoothed out and can appear to be untouched by the natural aging process. The injection results take a few days or so to show up, and they tend to last for a few months (anywhere in between 4 – 6 months), meaning you will need to get injected every few months if you want to maintain the appearance.
While botulinum toxin has a reputation for being used for cosmetic purposes, it is used for a wide variety of different reasons as well. For various kinds of muscle spasms and disorders, including ones relating to your eyes, jaw, and limbs, injecting Botox can be very helpful for taking care of symptoms. Botox can even be used for those with excessive sweat (aka hyperhidrosis), as the injection will be able to limit the sweat glands in question. This is especially the case when topical creams and other forms of medication do not work for you.
Get proper treatment for muscle spasms with botox. Click the button below to book your appointment.
Do I Need Botox?
Getting the injections in Miami is going to depend on your personal aesthetic or medical needs since the reasons vary so widely. In cases of health, Botox can be a beneficial form of treatment. There are those who have specific muscle problems that can be treated with Botox. If you have soreness or chronic pain in your body, such as around the mouth, Botox can prove to be immensely helpful. The freezing of the cells that contribute to the pain or soreness will not be able to cause further problems for the individual as a result.
Of course, there are always cosmetic reasons, which are among the most popular and well-known among those who know about Botox. Many who decide to get Botox do so to eliminate lines and wrinkles on their faces; there seems to be no hard age limit, either, as people in their 30s are known to get Botox the same way people in their 60s might, whether it's those lines around the eyes or lips or your forehead.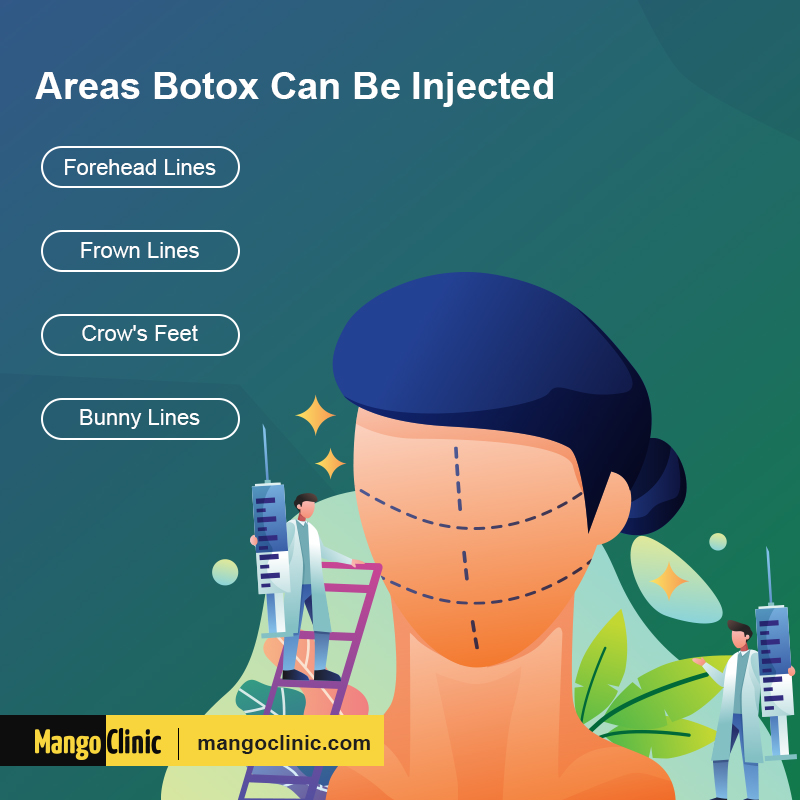 Paying For Botox
There is, however, one minor catch, and it's that Botox does not last forever. Some people choose to get Botox only because they want to make sure they look their best for a social event, and in those cases, one trip and a few injections are all they need. But there are many who go back to their doctor every few months to continue injections so that their faces continue to stay wrinkle-free. At the same time, some people get Botox every so often, which further showcases that everyone is different. Just keep in mind that you understand your reasons for wanting to get Botox, how it works, and how often you would want to get it.
We also cannot forget the price, which varies from the type of injections, how often you do it, and how many in one session. Sometimes Botox is not that expensive, but each unit can cost you a certain amount, as the amount of units determines how many injections you are asking for or require. This is something else you must keep in mind when getting Botox, as you may not need as many injections as you think. You could also have the opposite problem, where you don't think you need much when you actually need more. This is why it's always recommended to have a consultation with the doctor before proceeding with a procedure.
Get botox injection for excessive sweating. Click the button below to book your appointment.
Where Can I Get Botox in Miami?
If you are interested in Botox cosmetic services, you can get in touch with Mango Clinic Miami to set up a consultation. We have licensed doctors who are specifically certified to do cosmetic injections; they will be able to evaluate you thoroughly, discuss options, where you might need injections, and what you personally want, along with what is best for you. Call us at 786-391-0269 or visit our website today to easily set up an appointment with one of our medical specialists.
Contact Us at Mango Clinic for Botox treatment or click the banner below to book your appointment.