Certify Therapy Dog Review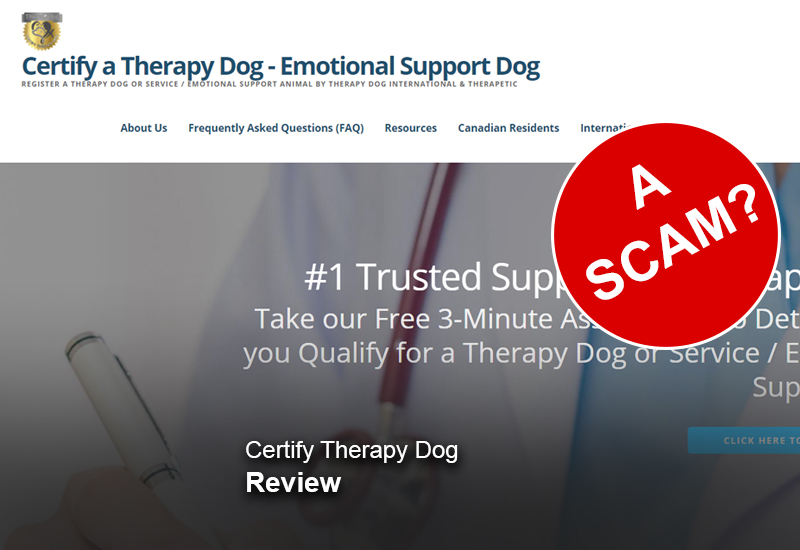 If you have always wondered what other treatment options exist for health disorders besides medication and therapy, then Mango Clinic has an answer. Emotional support animals can be extremely helpful for many patients who would rather not be taking medication or going through therapy sessions. Even if you do take medication, ESAs can be a terrific supplement as their own form of therapy. As such a positive and popular alternative treatment option, it is essential to know what to look for when trying to get an ESA letter.
An emotional support animal can help you to regain your mental health. Click the button below to get your ESA letter.
What Is An Emotional Support Animal?
When it comes to treating a wide swath of health issues, there are many solutions that work for different people. Some treatment options work better for others, which is why so many exist in the first place. If you do not respond well to medication, you might do better focusing on therapy sessions. Maybe a combination of the two work well, or perhaps you need something more.
Alternative forms of treatment can then be implemented that further assist the patient in their recovery. One very popular and effective alternative treatment option is having an emotional support animal. Also known as ESAs, an emotional support animal is an animal that can provide the owner with the same type of relief and recovery as medication or therapy. In many ways, ESAs are their own type of therapy, as they are able to make their owners feel so much better when in their presence.
It is not unusual for a person to vent and speak with their pet, and this is the type of thing that you can do with your ESA. This is because if someone already owns a pet, they can make them an ESA. All you really have to do is let people know in case they ask, such as a doctor or therapist. There is no hard restriction on what counts as an ESA, either, as long as they are a domesticated pet. If you have a dog, cat, pig, or snake that makes you feel immensely better every time you're with them, they can absolutely qualify to be your ESA.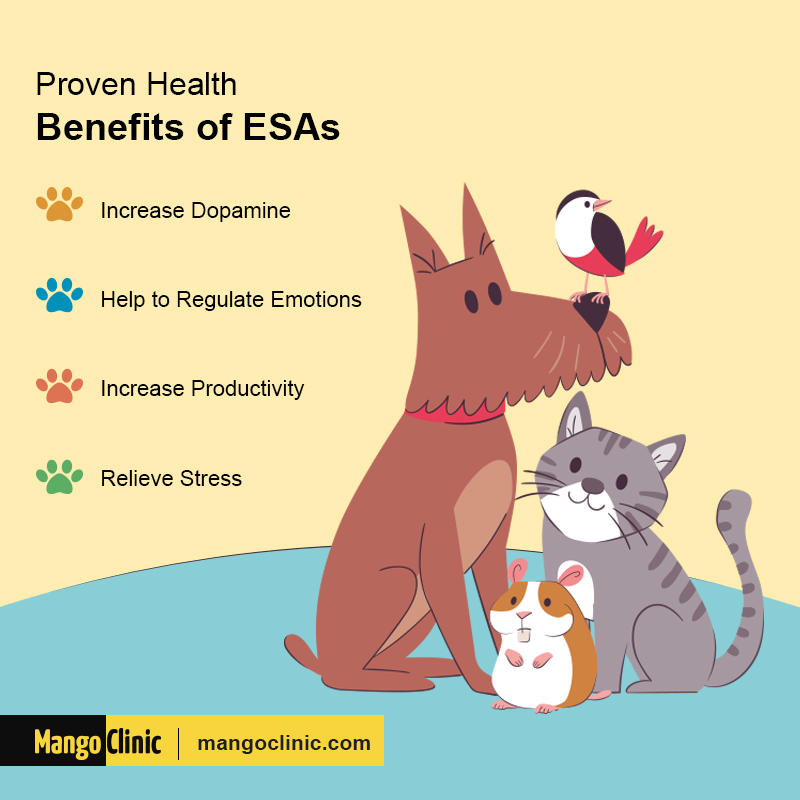 What Is An Emotional Support Animal Letter?
Many people who have emotional support animals, or intend to get one, might be aware of ESA letters. Some might think an ESA letter allows you to take your ESA with you everywhere, but this is not the case. An ESA letter permits you and your animal companion to live in residential complexes that may otherwise not allow pets. It can also allow you to board an airplane with your ESA without being hassled by airlines.
If you have a legitimate ESA letter, you will be able to evade fees that landlords may want to put on you for having an animal living with you. You will also prevent a landlord from kicking you out of an apartment, as the letter will make this type of activity illegal.
An ESA letter is also helpful for when you need to go on a trip, as it will let you and your animal companion board a flight without hassle. Airlines would have no problem charging you fees for having a pet, but as a doctor recommended ESA with a legitimate letter, you should have no problem.
Looking for an online ESA therapist? Click the button below to get your ESA letter.
Who Is Certify Therapy Dog?
Even though it uses images that we have seen on many other websites, Certify Therapy Dog is not what it seems. For one thing, the website's name is not consistent; their FAQ page has them "International Therapy Dog." However, their homepage appears to be consistent in calling them "Certify Therapy Dog."
According to Certify Therapy Dog themselves, they are a non-profit organization; they mention you making a "contribution" when getting your letter, but have prices set anyway. However, the bigger issue is that they mention registering your pet, which is always an easy way to know whether to trust the service or not. This is because there is no registry for ESAs; you never register anyone for anything when it comes to ESAs. If a business says you have to register your pet or something of that nature, stay away.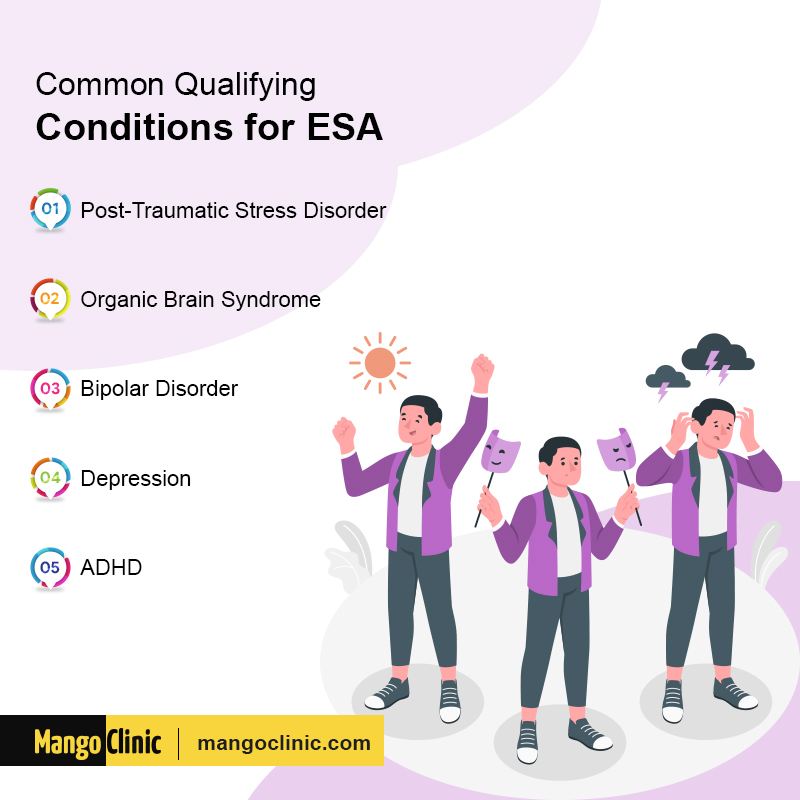 We mentioned Certify Therapy Dog reusing images from other sites, and by that we mean the information that conveys to the customer how you get an ESA letter. If you have seen enough of these sites, those reused images that you have no doubt seen before are a dead giveaway. There is also no mention of speaking with a licensed doctor, which is necessary if you are getting a genuine letter.
One final thing to mention is the process of actually getting pre-qualified, something else you will see on so many similar websites. After answering basic questions, you will be told that you qualify and that you can continue with the process. What is most interesting is that the results page uses a different URL from certifytherapydog.org. It actually uses esapet.org, which is a separate website providing the same type of service. It even uses the same images featuring information that can be found on Certify Therapy Dog's homepage.
Is Certify Therapy Dog Legit?
After everything that has been seen and explained, it should come as no surprise that we do not recommend Certify Therapy Dog for your ESA letter needs. Not only is it too much like every other site of its kind, but the information is inconsistent. From mentioning "registration" to having a different website for its pre-qualification results page, Certify Therapy Dog is just too suspicious to consider genuine.
Lower your stress level with an emotional support animal. Click the button below to get your ESA letter.
Why Choose Mango Clinic?
Providing an authentic service for patients, Mango Clinic makes sure each and every patient speak directly with a licensed physician. After being evaluated and approved, your licensed physician will sign your ESA letter, which is also stamped. You will receive both a PDF and physical copy, which you can use either for housing, travel or both. Visit our appointment webpage or call us or schedule your appointment today.
Contact Us at Mango Clinic for an ESA letter or click the banner below to book your appointment.