Emotionalpetsupport.com Review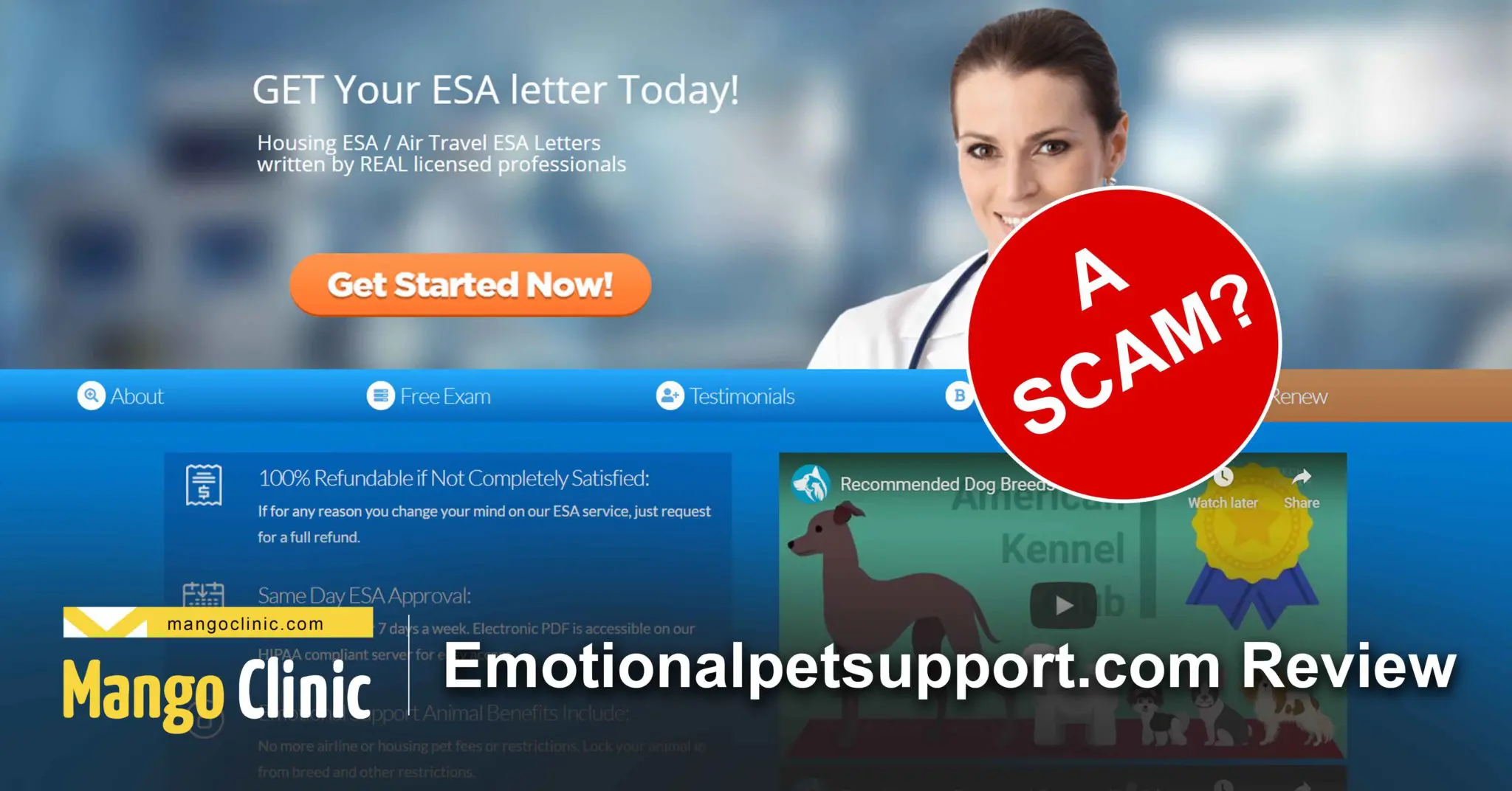 Finding the right kind of medical treatment for your physical or mental health disorder is not always easy. It can actually be quite difficult to find the right type of treatment, much of which can be a prescription medicine. For most ailments, pills are prescribed by licensed doctors; these usually work just fine for most people, but not all.
Not every person reacts the same way to certain types of medication, and that can complicate things if you do not have other options. This is especially true if your disorder or ailment is more mental than physical. There is medication to treat physical wounds, but mental ones cannot always be as easily treated in the same way. As a result, other forms of therapy must be found and utilized for many.
For mental health, therapy is a commonly suggested option. Therapy comes in different varieties, including the popular one-on-one sessions with a therapist. These are not universally helpful, though speaking with someone, whether it's long or short term, is still recommended by health professionals. Whether you want to supplement sessions with medication is up to both the therapist and the patient. Therapy can also take on the form of group sessions or doing activities.
An emotional support animal can save you from loneliness. Click the button below to get your ESA letter.
One form of alternative therapy that can prove beneficial is having an emotional support animal. An ESA can do wonders for many patients who are going through any variety of health disorders by being a loyal and unjudging companion to the owner. Unlike a service dog that is specially trained to do certain tasks, an ESA is essentially a regular domestic pet that doubles as a therapeutic recovery for the owner. This means that you would not have to find a specific type of animal for an ESA; a regular dog, cat, rabbit, bird, or hamster can qualify as an emotional support animal.
When getting an emotional support animal, it's vital that you also have an emotional support animal letter. mangoclinic.com can help you get a genuine ESA letter signed by a licensed doctor that will permit you to live a freer life for you and your animal companion. With this document, you will be able to board airplanes without having to pay an additional fee to the airline. You will also be able to live in residential areas that may not normally allow pets. Since this letter states that your animal companion is important for your mental health recovery, airlines and landlords will not be able to hassle you.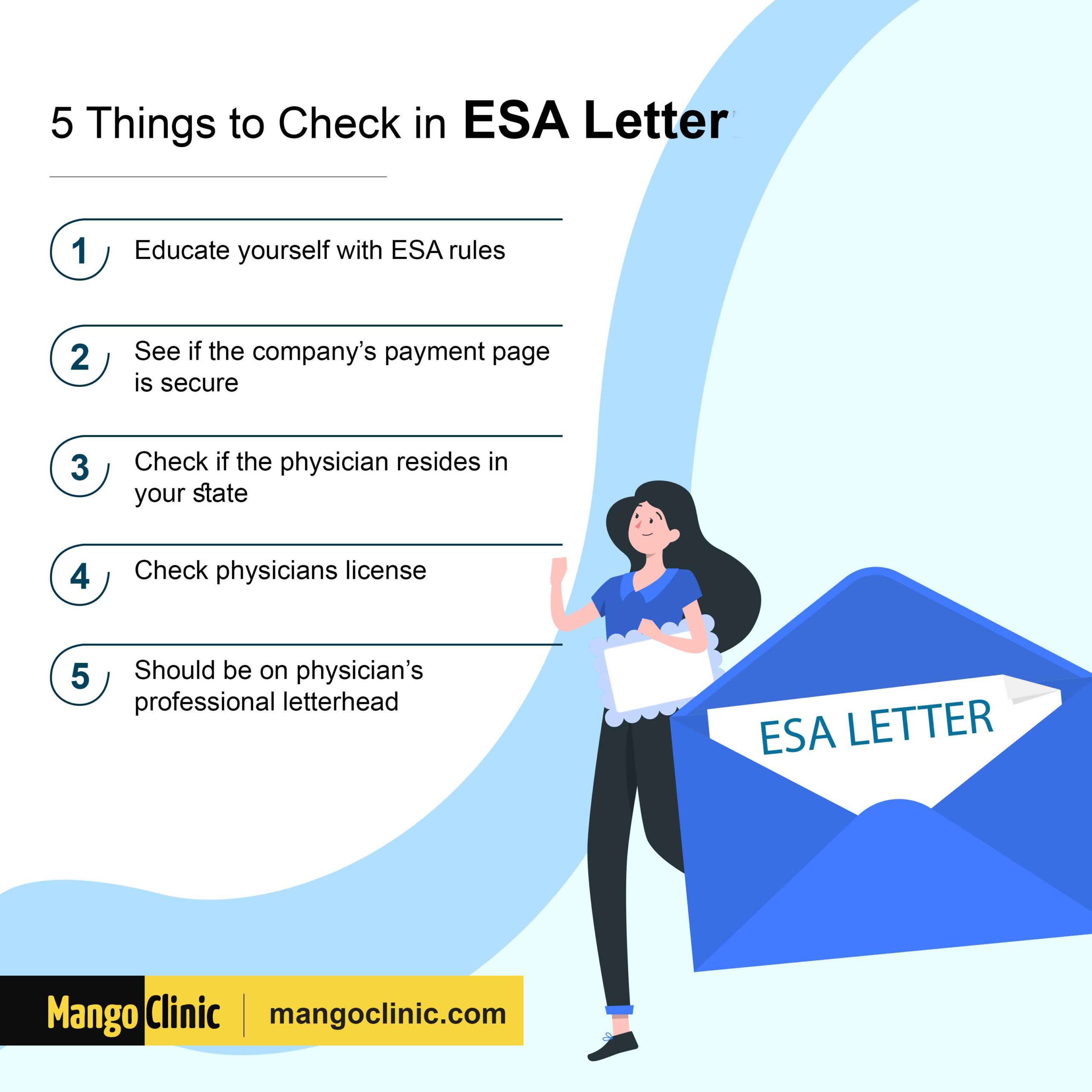 Is Emotionalpetsupport.Com a Scam?
It is an unfortunate circumstance that trying to get a valid emotional support animal letter is not always easy. When you go on a search engine and look into getting an ESA letter, you will no doubt come across many scam sites. These fraudulent websites are only interested in providing invalid products that will do you no good when you need to protect yourself from airlines or landlords.
Many of these sites, such as EmotionalPetSupport.com, follow a pattern that you can pay attention to so that you do not become another victim of these scammers. Regardless of how their website may appear or what it may say, these sites always provide ESA letters in the same way. First, you fill out a questionnaire that contains some common questions asking why you would need an ESA letter.
From there, you submit the information and it will supposedly be looked over by someone; they will often say it is a doctor, but this is not something you can usually confirm. Afterward, you are provided with their version of an ESA letter; this is almost always electronic only, but some sites do offer a physical version at an additional price (which are shipped to your mailbox).
Lower your stress level with an emotional support animal. Click the button below to get your ESA letter.
EmotionalPetSupport.com has a lot of information on their homepage; it's actually too much information, especially since the form you would have to fill out is on this same page. While it can appear convincing, with its declaration of being a "Real Company With Most Positive Reviews" among other things, you can tell they do not provide legitimate ESA letters simply because they do not require you to speak with a licensed doctor.
When it comes to getting an ESA letter, it's surprisingly simple: speak with a licensed doctor and they will decide whether or not to approve you for one. While it does require more work (since you have to orally speak with a doctor either in person, over the phone, or in video chat), this is the only way your ESA letter can be valid. Otherwise, a letter you would get from EmotionalPetSupport.com can be easily dismissed for being inauthentic.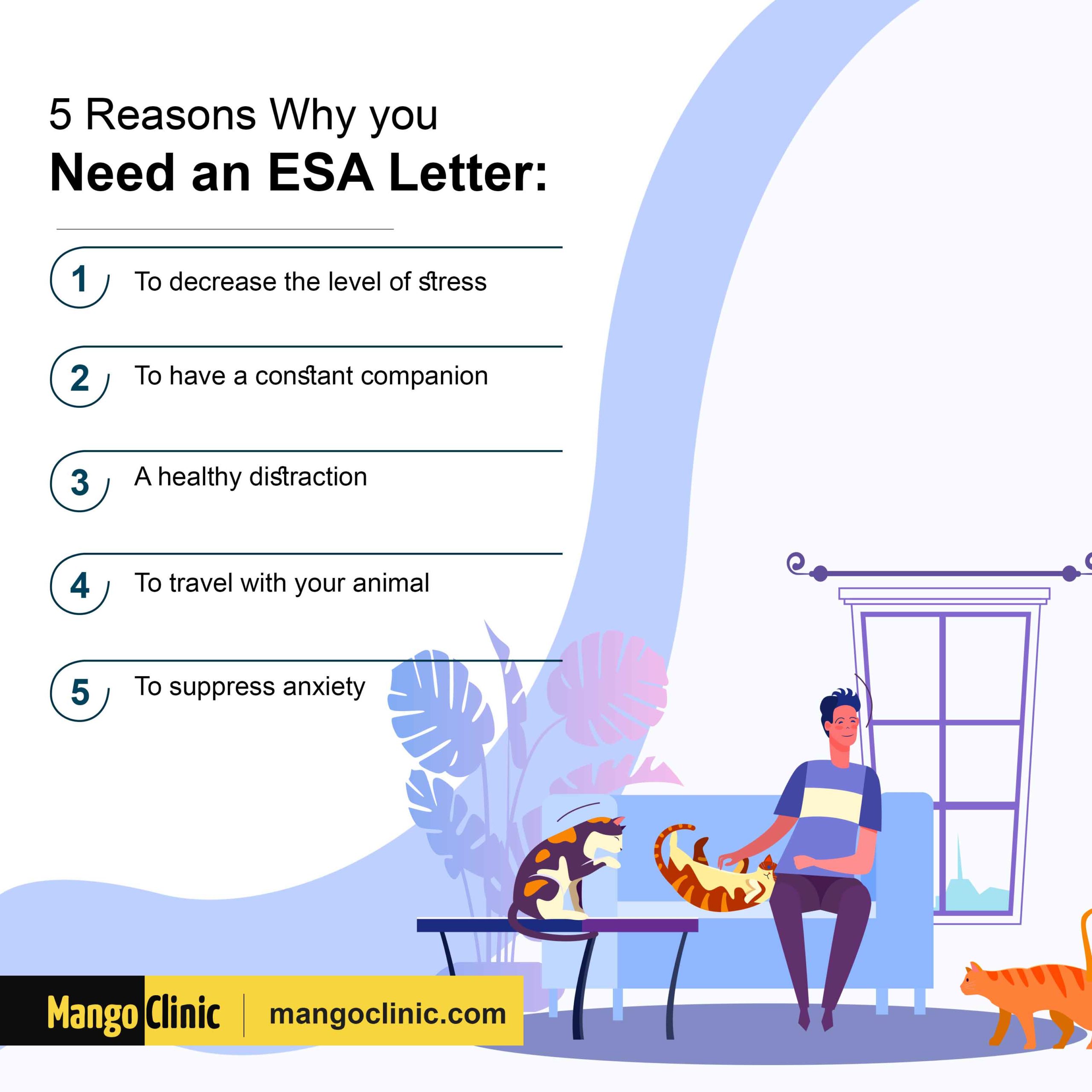 A couple of other things to point out about EmotionalPetSupport.com is how they market ESAs and the address on their website. Something else you might see on these scam sites is how they seem to put service animals and ESAs in the same boat as if they were almost the same thing. The issue here is that, if you have a service animal, you would not be visiting a website for ESAs.
The same goes for if you have an ESA, service animal information would not be helpful to you. You cannot get a letter that covers both, since the process involved for either or is different. In addition to that, service animals are trained and registered, whereas ESAs are not. The owner has to make sure they are mentioned and have been recommended by the licensed doctor in the letter, but the animal is not registered or addressed like that in any way.
Then there's the address found near the bottom of EmotionalPetSupport.com. If a site does not feature an address on any of their pages (especially their homepage), this alone could be your warning to not trust them. However, when looking up the address found on this site, you may find a link to the Hawaii Business Express government page, which lists the company in question as "PROVIDING WEB SERVICES SUCH AS SEO, WEB HOSTING, GOOGLE PPC." which seems wholly unrelated to emotional support animal letters.
An emotional support animal can help you to regain your mental health. Click the button below to get your ESA letter.
How Does Emotionalpetsupport.Com Compare to Mangoclinic.com?
As previously mentioned, getting a ESA letter from EmotionalPetSupport.com is just a process of filling out a form, waiting for approval, and then receiving an electronic version (with optional physical versions). Qualifying for one of these letters just comes down to answering the questions they provide on their homepage and waiting to see if the so-called "doctors" they have on staff look over your info and provide a letter.
As for the cost, it seems to vary depending on which service you are interested in since the form includes specific information for airlines and optional physical documents. The main letter, however, goes for $99 (housing or travel) and $149 (for both).
Mango Clinic provides a legitimate service that has you speak directly with a licensed doctor who can provide evaluate your qualifications and provide approval for an ESA letter. You can speak with them either in person, over the phone, or in video chat, making it easier than ever before to get a real and verifiable ESA letter.
Our letters start at $129 for housing, $149 for travel, and $189 for both; the higher price signifies its legitimacy plus the customer service provided, along with extra features such as additional paperwork and revisions. Any place that sells ESA letters for as low as $99 (or lower) is always suspicious.
Contact us at Mango Clinic for an ESA letter or click the banner below to book your appointment.