Emotional Support Animal Letter from GetESA.com Review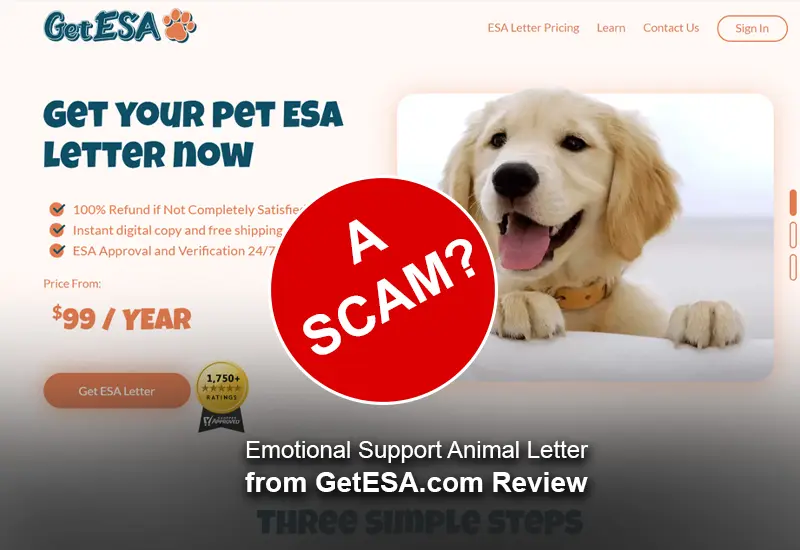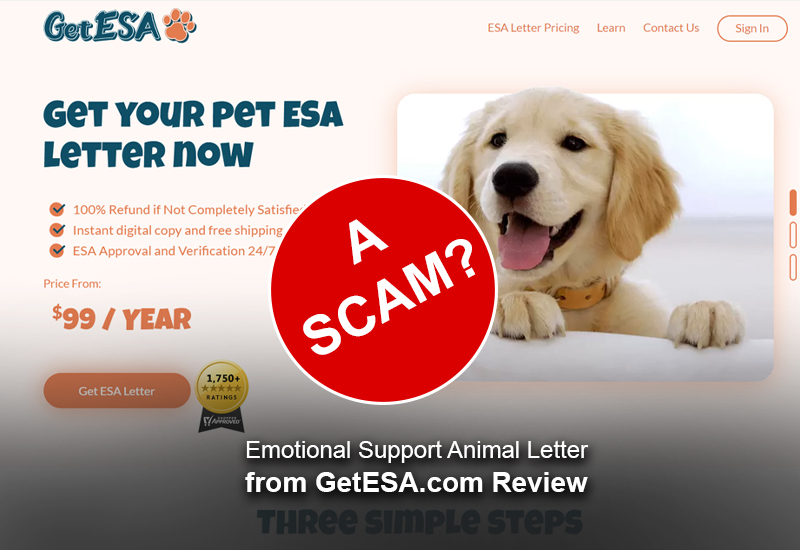 Getting an emotional support animal can be a weird situation for some; getting an emotional support animal letter can be even harder. It can be confusing, especially with how many websites there are that claim to offer a real ESA letter. Mango Clinic wants to make sure everyone who is looking to get an ESA letter is not scammed or prevented from getting a legitimate piece of documentation.
An emotional support animal can help you to regain your mental health. Click the button below to get your ESA letter.
What Is An Emotional Support Animal?
Some people can treat their health ailments and conditions with medication, therapy, and even home remedies. However, this is not the case for everyone, and it can be very difficult for some people to recover. In some of these cases, people go for alternative treatment options, as these can often be very helpful for someone who has not found success elsewhere.
One of the most popular and recommended forms of alternative treatment is getting an emotional support animal. In some cases, you do not have to go get an ESA because you already own a pet that you can designate as such. This is because an ESA does not have to be anything specific, nor does an ESA need to be specially trained. The only thing an ESA needs to be is a comfort to their owner; this means that the pet in question makes their owner feel so much better when in their presence. A pet qualifies as an ESA if, for example, they make their owners feel safe and comfortable when they might otherwise not be without them.
Since a pre-existing pet can qualify to be your ESA, many of them are likely to be a dog or a cat. Indeed, cats and dogs are the most common ESA choices, even if the person does not already own a pet to make their ESA. This can make many people think that an ESA must always be a dog, never mind a cat. This belief is further proliferated by online websites and the existence of service dogs. However, animals as different as pigs and snakes can qualify, as long as the animal in question is domesticated and not a danger to others.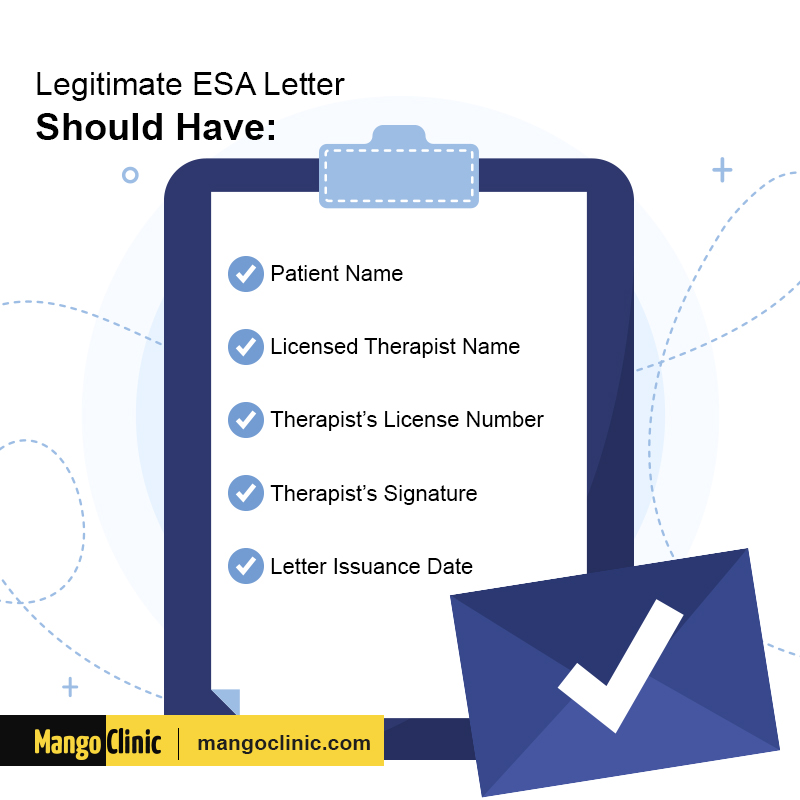 What is GetESA?
There are many scam ESA sites online that are primarily aimed at robbing you of your money. Many of these sites follow the same patterns so that if you have seen many of them before, they will be easy to recognize when you come across them.
While they are not as obvious as other sites, GetESA.com still demonstrates the things that make a website suspicious at best and a scam at worst. Their low price of $99 a year for a housing or travel letter is a good first indicator, as businesses that sell legitimate ESA services don't really sell documents at that price range.
The more obvious thing is something else that can be found on the homepage if you scroll down a little bit. Listed under "Three Simple Steps," Get ESA outlines their process by stating that all you have to do is "Complete The Online Exam" followed by "Doctor Reviews Exam" and finally "Receive ESA Letter." This sort of process is something many similar sites state, and it can usually be the only proof you need that the site should not be trusted. This is because, in order for a real ESA letter to be valid, you must speak directly with a licensed physician. Nowhere does it explicitly state you will be doing so on Get ESA's website.
A few other things that can point to an illegitimate site include the lack of a physical address on the homepage. Even clicking on the "Contact Us" or "About Us" pages shows no address, only an email, phone number, and working hours. There is also a sole social media link to their Twitter page, which seems to consist only of reviews for the business, of which there are multiple per week.
One last thing is their mention of ESA ID cards. This is somewhat notable, if only because ID cards are not needed, necessary, or helpful when getting a real ESA letter. Many of these scam sites try to sell you things like ID cards, but other sites are big on selling you more unnecessary junk, like vests, none of which are needed for ESAs. Patients say that Getesa.com is operated by the same people as mmjdoctoronline.com/esa which is known for selling fake medical marijuana cards.
If you want to do emotional support animal florida registration, you are at the right place. Click the button below to get your ESA letter.
GetESA.com Scam
If you already have an emotional support animal, then you have likely heard of emotional support animal letters. Their importance and necessity can vary from person to person, but for the most part, they are very valuable to have. In many ways, it's the best way to validate your pet as being an ESA. However, it should be said right now that you do not simply get a letter for your ESA that designates them as such. The only real designation an ESA ever needs is their owner saying so; the letters, therefore, provide a different benefit.
The main purpose behind having a real ESA letter is for when you need one for housing or travel. If you live in a residential complex that may not otherwise allow pets, an ESA letter for housing can permit you to live with your pet. Where landlords might charge you additional fees or kick you out, an ESA housing letter would let you stay without any trouble. What's more, this document would make it illegal for your landlord to charge you more or kick you out. Do not buy fake ESA letters from GetESA to avoid this issues, check for a legitimate doctor.
As for an ESA travel letter, it lets you board airplanes without having to pay an additional fee or put your pet in cargo. This is probably the most popular among the two types of documents, as more people need to explain their ESA situation when they have to travel. It allows patients to comfortably fly with their pets without having to be hassled or bothered by airlines. All the same, it is always recommended to tell an airline ahead of time about your ESA.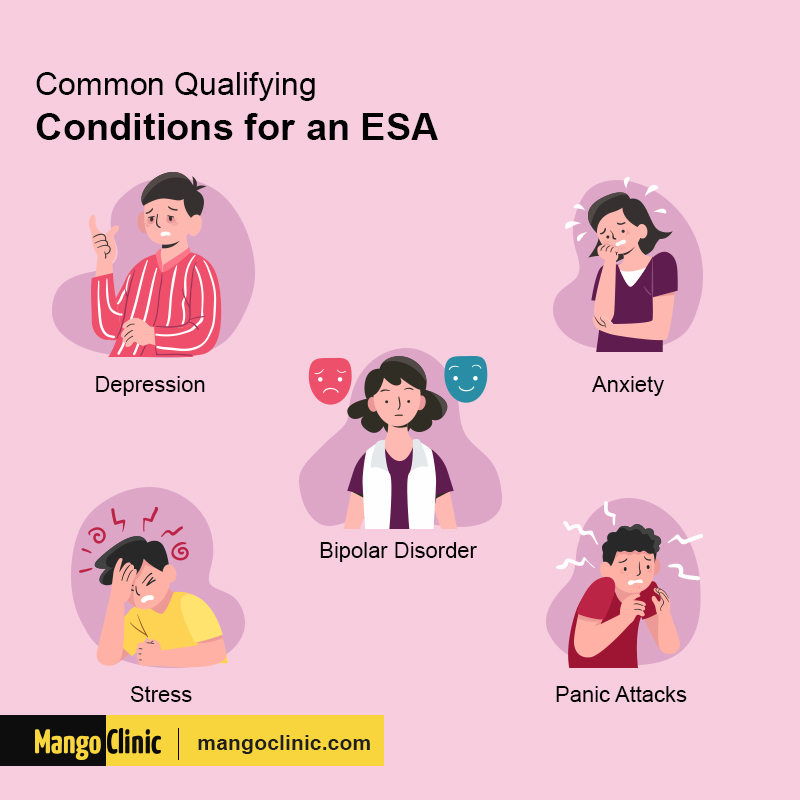 Can I get a Real ESA Letter From Get ESA? Is It Legit?
Their website might be clean and straightforward, but due to their steps for attaining a document, along with a few other details, we cannot recommend GetESA. They seem to be trying hard to make sure they do not come off as suspicious, but by following the same pattern of more obvious scam sites, they end up being just as untrustworthy.
Lower your stress level with an emotional support animal. Click the button below to get your ESA letter.
Choosing Mango Clinic
Mango Clinic is a trusted business for getting your emotional support animal letter. We make sure each of our patients speaks to a licensed physician who can sign a real ESA letter, making it completely legitimate. We also provide full customer service, in case you have any questions or need your document to be legitimized by an outside party.
To make your appointment with Mango Clinic, you can give us a call at (786) 391-0269, or you can make it online by visiting our appointment webpage.
Contact Us at Mango Clinic for an ESA letter or click the banner below to book your appointment.