Studies Proving Lockdown May Make Things Difficult for Obese Americans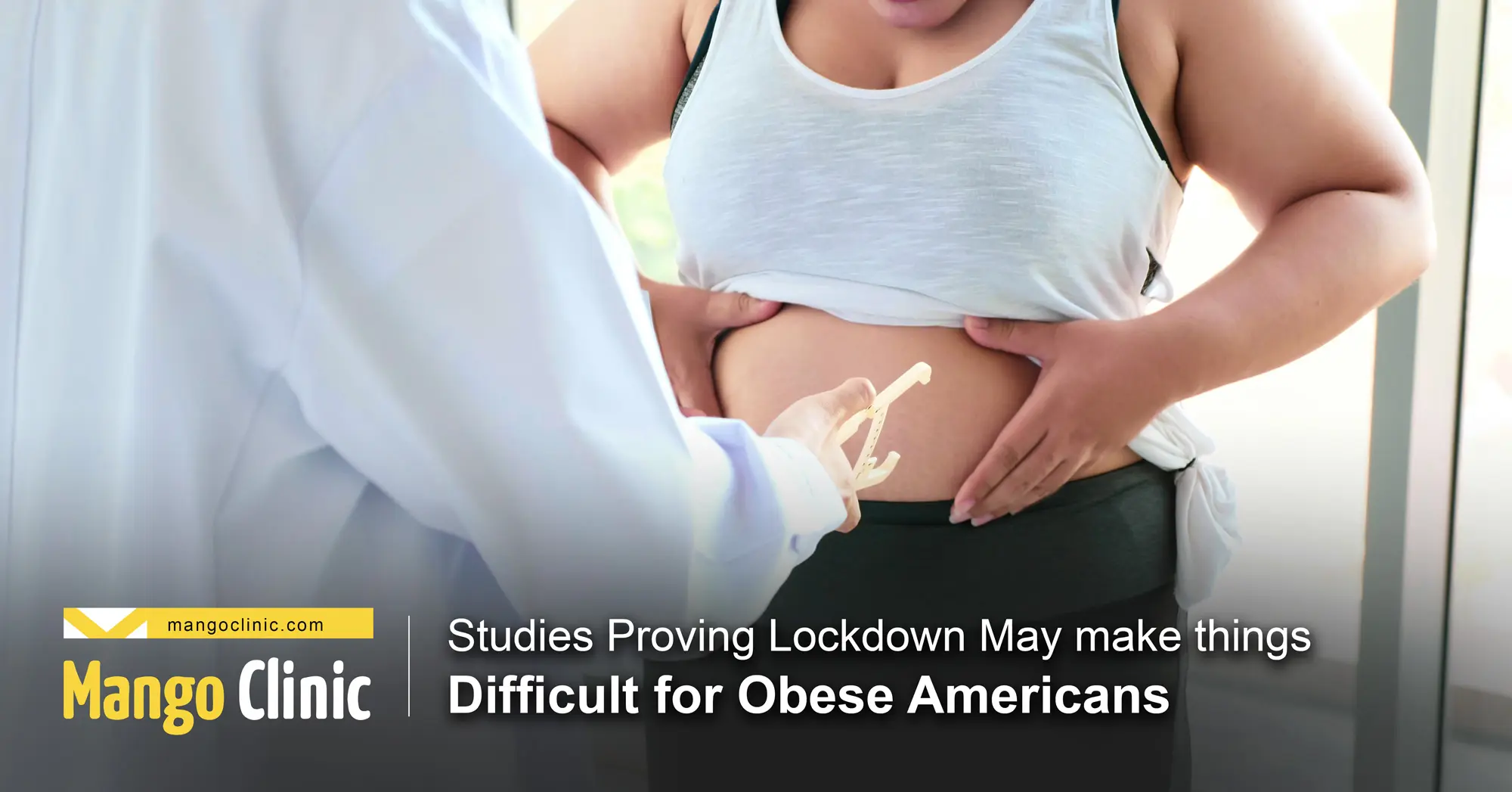 According to the Center for Disease Control and Prevention, in the US, more than 40% of adults have a BMI exceeding 30, which is the threshold for obesity. An additional 9% are considered as severely obese having a BMI surpassing 40. The spread of the Covid-19 pandemic led to lockdowns resulting in the closure of gyms and forced people to stay at home.
Are you struggling with weight loss? Click the button below to book your appointment.
Obesity and Coronavirus
Age, especially those above 65, in addition to individuals with a compromised immune system are major risk factors for being hospitalized and succumbing to Covid-19. However, doctors have found out that some of their sickest patients below the age of 60 are the ones who are obese. For instance, according to the Morbidity and Mortality Weekly Report, of the 180 patients hospitalized in the month of March, the most prevalent underlying condition was obesity among adults aged 18 to 49 years.
Reports have indicated that patients under the age of 60 with a BMI exceeding 35 were twice likely to be admitted to ICU for coronavirus compared to patients having healthy BMI. Those same patients were also found to be three times likely to die from the virus than those having a lower BMI.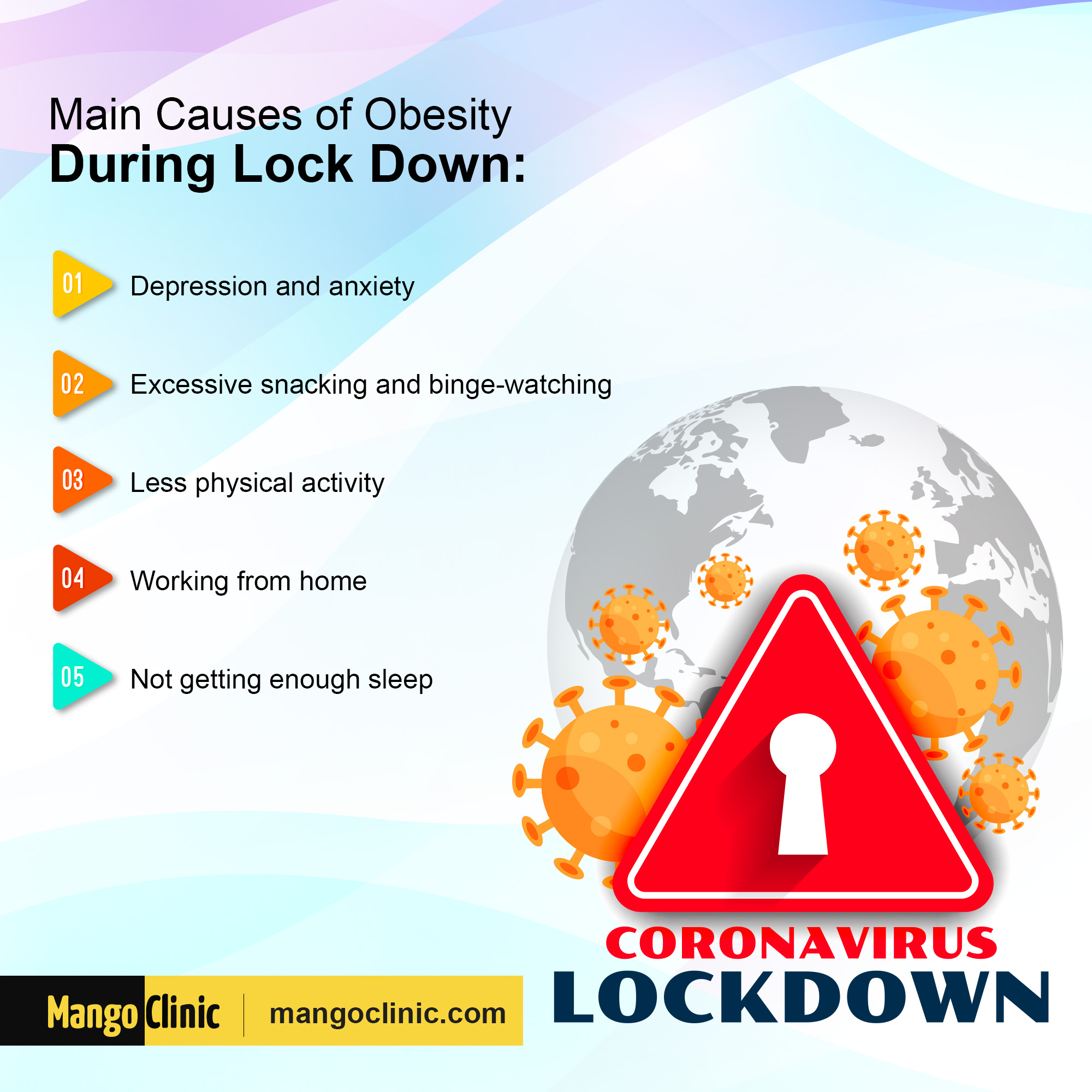 Analyzing Homebound Behaviors
Fact that children and adolescents tend to gain more weight especially during summer vacation compared to during the school year, researchers from The State University of New York, Buffalo came up with a study to find whether being constrained at home will have a similar effect on lifestyle behaviors of the kids.
One the co-author, a childhood obesity expert, noted that the "school environment offers routine and structure around sleep, mealtimes, and physical activity, which are three predominant lifestyle factors that are implicated in obesity risk".
Get effective weight loss treatment from expert physicians. Click the button below to book your appointment.
Collateral Effects of Covid-19
The research confirmed that children experienced negative behavior changes, which indicated that children who were obese fared worse on weight control while at home compared to when they are in school. Faith, a co-researcher, noted that the Covid-19 pandemic has had collateral effects that go beyond direct viral infection.
According to her, teens and children struggling with obesity are finding themselves in a precarious situation of isolation that appears to make an unfavorable environment for creating and maintaining healthy lifestyle behaviors.
Based on the duration of stay-at-home measures, the researchers fear that excess weight gain may be difficult to reverse, and could potentially contribute to obesity in adulthood. This is because childhood obesity tends to track over time and can easily predict weight status in adulthood.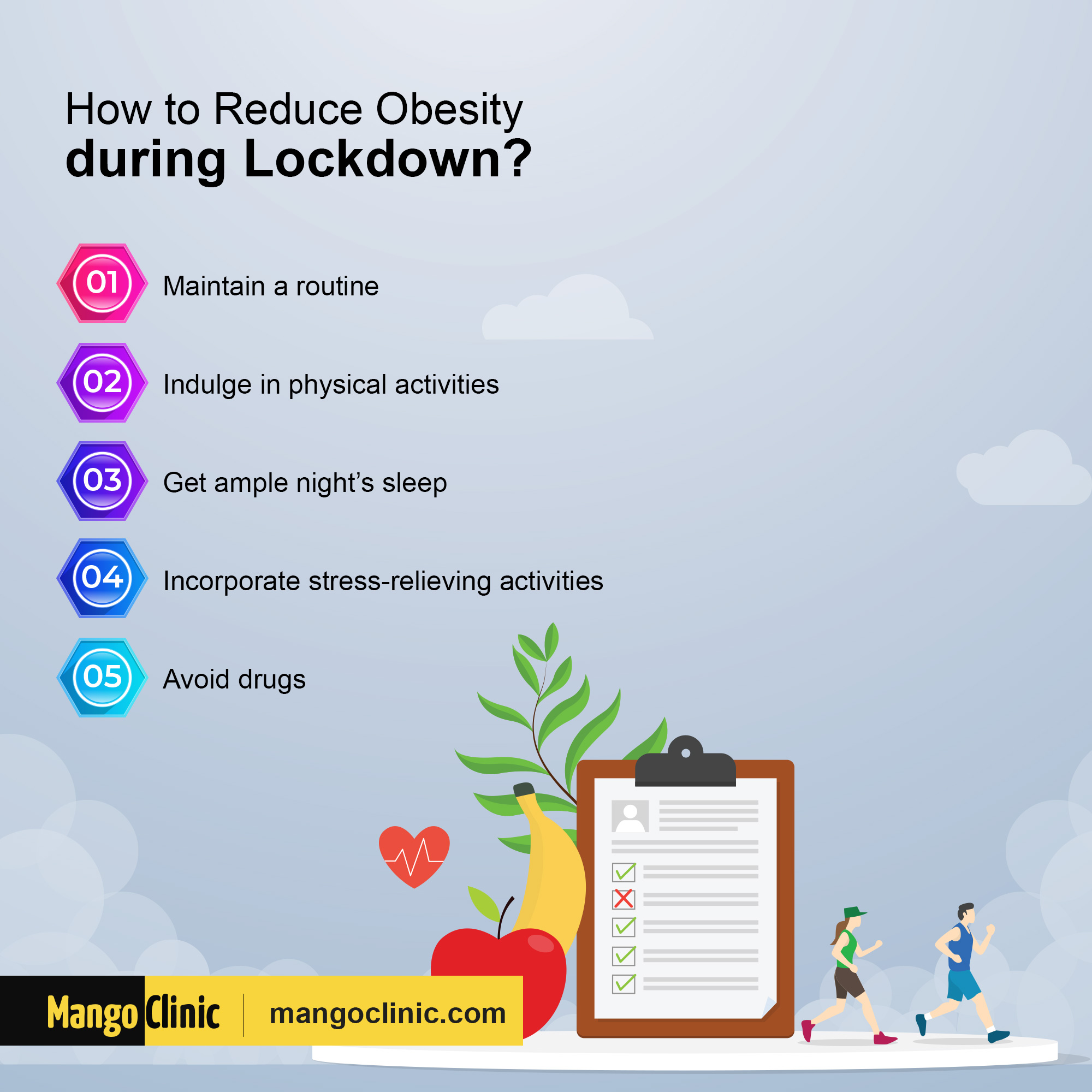 Lockdowns Are Leading to Obesity
Studies have shown that lockdown has worsened situations for individuals who are already obese. About 70% of the sample population being studied reported experiencing difficulty in achieving their goals to lose weight. 60% of this population also reported that they turned to stress-eating, which makes it even worse since they are already suffering from obesity.
50% of the population stated they were stockpiling food – fearing that there may be possible rationing while also limiting the potential of them being exposed to the coronavirus during trips to grocery stores. When food is in surplus, overeating can be triggered especially among morbidly obese patients as they usually struggle with impulse control. While some experts expected that the closure of restaurants would lead to healthier eating habits, this was never the case.
Even though most patients are making their own food at home, the foods that they are stockpiling is likely processed due to longer shelf life. With this, Americans are substituting one pattern of low-quality consumption for another by picking cheaper processed foods rather than eating out.
When it came to working out, half of the patients claimed to be exercising less, and almost 56% said their workout intensity had decreased when quarantine began. The study identified that social isolation and loneliness as predictors of physical inactivity.
It was also revealed that most patients were struggling with symptoms of mental health. More than 70% reported experiencing an increase in anxiety, and more than 80% said they felt more depressed than usual. The authors noted that given obesity is partly behavior-driven, the situation can be worsened by mental health issues.
Get help from weight loss doctors for excessive weight gain. Click the button below to book your appointment.
Recommendation
Connie Diekman, a nutrition consultant based in St. Louis reviewed the findings and noted that health care providers in the weight-loss field ought to be mindful of psychological impacts brought about by the pandemic. She stated that struggling to lose weight should begin by identifying a simple change they can incorporate in their exercise and diet.
This could mean getting on a food schedule, cutting down the number of snacks consumed per day, or taking a daily stroll around the neighborhood. If you are struggling with weight loss, then the future is still hopeful.
Contact us at Mango Clinic for effective weight loss or click the banner below to book your appointment.