---
Notice
: Undefined variable: dash in
/home/afiy91q8erl0/public_html/wp-content/themes/medicare/views/post-list-standard.php
on line
75
---
WELCOME TO MANGO CLINIC

Find the help you need to restore your health and wellbeing at Mango Clinic. Our New York clinic will gladly provide telehealth medicine.

At Mango Medical Clinic, restoring your health is our top priority, and we believe that the most ideal solution is through our adoption of telehealth medicine.

Telehealth medicine at Mango Clinic in NYC includes treatment for anxiety, depression, weight loss, and symptoms of stress that can pull a person down. These symptoms cause challenges in a person's life. Doctors at Mango Clinic can utilize telehealth medicine to help understand the underlying conditions of stress such as ADHD/ADD, hormone imbalances, and PTSD among many other conditions. The doctors at Mango Clinic can also provide conventional services through telehealth that can help with behavioral modification, stress reduction, and we can even provide a recommendation for an emotional support animal (ESA).

Call Mango Clinic at (888) 578-6704 to schedule an online appointment from the comfort of your own home.

---
---
Our physicians at Mango Clinic are devoted to the health care of our patients. We provide quick and effective health care and take a personalized approach in helping our patients receive the care they need.
---
---
---
We know how important affordable health care is for our patients. Mango Clinic offers telehealth medicine and affordable health plans, so patients can receive proper treatment.
---
---
---
At Mango Clinic, we provide our patients with information, so they have a clear understanding of their condition and treatment. Telehealth medicine allows us to provide convenient care for more patients in New York.
---
---
---
The doctors at Mango Clinic are available for the convenience of our patients. We provide a great telehealthcare experience in New York with a doctor they know and who makes patients feel comfortable rather than just a name.
---
---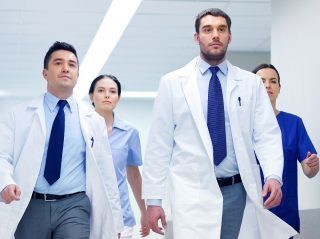 ---
---
Aside from accepting walk-in patients and convenient appointment times, Mango Clinic is proud to offer Telehealth Medicine to all patients. Telehealth is using any form of video chat to speak with a doctor and receive health care remotely. This form of treatment is very helpful in helping patients who are having mobility issues or other circumstances that prevent them from coming to our office in NYC.
---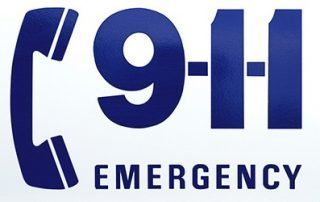 ---
---
If you are experiencing life-threatening emergencies, call 911. Medical situations arise that require immediate attention, and the doctors at Mango Clinic understand, which is why we accept walk-in patients at any time. No appointment needed. We can even offer telehealth medicine as way of providing fast treatment to all our New York patients. The doctors at Mango Clinic can help.
---
---
---
---
Wednesday
9:00 AM – 6:00 PM
Thursday
9:00 AM – 6:00 PM
Saturday
9:00 AM – 6:00 PM
---
Book Appointment
---
---
It's always the word of mouth that's the best advice. Here are some of our…
---
---
Got my Emotional support Animal Letter here and I am very pleased. I thought it was take longer but wait time was low. My consultation went well and price was a lot lower than my old doctor who charges $200+ per visit! doctor is friendly and made me feel relaxed. I was honestly a bit anxious talking to an online doctor
I think I will be coming back in a month to refill and get my mm license which I have been thinking about for a long time.
---
---
I have been to see Mango Clinic twice now and am very satisfied with the services provided. I have been dealing with pain for over a year now and Dr  has given me great advice, new ideas for helping relieve my pain, and effective prescription. The second visit was for an emotional Support Animal Documentation. Now I do not need to pay a pet rent. Thnak you Mango Clinic
---
---
Read our latest news from the company or general medical news. Feel free to ask questions in comments for any news you find interesting.
---
---
Online Visits Only
347 5th Ave Ste 1402
New York, NY 10016
---
Monday – Sunday
9:00 AM – 6:00 PM
---
---
---
---
---
Book Appointment
---
---