---
Notice
: Undefined variable: dash in
/home/afiy91q8erl0/public_html/wp-content/themes/medicare/views/post-list-standard.php
on line
75
---
Emotional Support Animal Letter in Seaside, OR
Seaside, OR residents who own emotional support animals should make sure they have an ESA document from Mango Clinic. This letter allows for ESA owners to travel and live in residential complexes without having to worry about being kicked out or paying unfair fees.
---
---
Emotional Support Animal Oregon
---
---
Get a valid ESA documents after speaking with one of our licensed doctors via Telehealth. Appointments available same-day.
---
---
---
---
---
SIGN UP NOW
---
Cost of an Emotional Support Animal Letter in Seaside
---
ESA BASIC PACKAGE
Whether it's for travel or housing, a basic ESA certificate allows for owners and their animal companions access to board flights without paying extra fees or to live in a residential complex that may otherwise not allow pets.
---
ALL INCLUSIVE PACKAGE
All-inclusive ESA document comes with the benefits afforded by a housing and travel document. Also comes with an annual renewal discount, free additional paperwork, and free unlimited revisions.
---
ESA RENEWAL
All ESA certificates have expiration dates, so make sure you renew on time. The expiration date can be found on the document itself.
Common Problems Seaside Pet Owners Face
---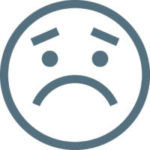 ---
So many would-be passengers are not allowed to board flights because they have their ESA with them.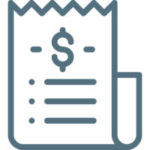 ---
If someone with an emotional support animal, but no ESA certificate, is allowed on-board a flight, they can be charged extra.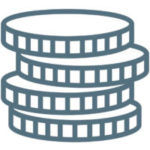 ---
Owners of emotional support animals find themselves paying more per month for their rent.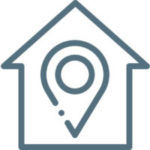 ---
It can be much harder for ESA owners without an ESA letter to find suitable housing.
---
ESA certificates allow Seaside patients the freedom to travel and find a new place to live without worrying about extra fees or the fear of being kicked off a flight or out of an apartment. An ESA certificate makes such hassles and fees a thing of the past.
---
---
---
It's easy to look up ESA letter online and come across scam sites. However, Mango Clinic is the real deal, as we have all patients speak directly with a licensed MD, who will then be the one signing the document for you.
---
---
---
Mango Clinic is here if you need us! We can always be reached at (888) 578-6704 and our website chat option, which can be found on any of our webpages. If you would like to make an appointment, all you have to do is call us or visit our appointment webpage.
---
---
---
---
While cats and dogs are very popular, they are not your only choices for emotional support animals. You can pick among many other animals for an ESA, including rabbits, who are known for being small, quiet, and requiring less living space. Snakes, birds, and pigs can also be ESAs, each bringing with them unique advantages.
---
Emotional Support Animal Letter News in Seaside
---
---