---
Notice
: Undefined variable: dash in
/home/afiy91q8erl0/public_html/wp-content/themes/medicare/views/post-list-standard.php
on line
75
---
Emotional Support Animal Letter in Canton, GA
Georgia residents with therapy pets can benefit from having a legitimiate ESA certificate from Mango Clinic. Signed by a licensed doctor, you can use your ESA document when you go on a flight or when you're looking for a new place to live.
---
Telehealth lets you easily have a video chat or phone call with a licensed doctor.

---
Emotional Support Animal Georgia
---
---
Get a valid ESA letters after speaking with one of our licensed doctors via Telehealth. Appointments available same-day.
---
---
---
---
---
SIGN UP NOW
---
Cost of an Emotional Support Animal Letter in Canton
---
ESA HOUSING
Use an ESA housing letter when are looking for a new place to live or plan to stay at a hotel.
---
ALL INCLUSIVE PACKAGE
This ESA travel/combo package works for both scenarios and comes with a discounted annual renewal fee. Also includes free document revisions and additional paperwork.
---
ESA TRAVEL
Use an ESA travel letter when you plan to go on a flight, train, or boat.
Common Problems Canton Pet Owners Face
---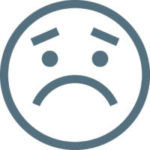 ---
Thousands of potential airline passengers have been restricted from boarding because of their therapy pet.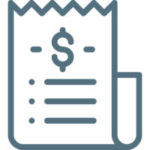 ---
Passengers who can fly with their emotional support animal can sometimes be charged extra.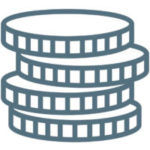 ---
ESA owners who rent apartments must sometimes pay extra per month.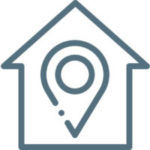 ---
Owners of therapy pet have difficulty finding housing that is animal-friendly.
---
You can use your therapy pet certificate if you need to find a new place to live or are taking a trip. The document will permit you to be with your animal companion without being hassled or charged anything extra.
---
---
---
If you want a legitimate emotional support animal letter, you need to speak with a licensed MD.
---
---
---
If you would like to contact Mango Clinic, either for questions, concerns, or setting up an appointment, call us at (888) 578-6704. We are open daily from 11am to 6pm; we can also be reached on our website via the chat option. You can also set up your appointment by visiting our appointments webpage.
---
---
---
---
Maybe you would prefer something else to cats or dogs. Luckily, there are many options for emotional support animals, such as pigs, birds, rabbits, and snakes. Some of the common benefits of these animals include being quiet, requiring less living space, and being non-allergenic.
---
Emotional Support Animal Letter News in Canton
---
---