---
Notice
: Undefined variable: dash in
/home/afiy91q8erl0/public_html/wp-content/themes/medicare/views/post-list-standard.php
on line
75
---
Emotional Support Animal Letter in Troy, MI
Michigan patients who are recovering from a health disorder know how important their pet can be for treatment. An emotional support animal certificate from Mango Clinic will proivde a greater peace of mind when you plan a trip or look for a new place to live. With an ESA letter, you will be able to board a plane or train with your pet. This letter will also let you stay with your companion at an apartment complex that usually does not allow animals. Mango Clinic ESA certificate are official, signed by a licensed MD, and valid in all 50 states.
---
---
---
---
Get a valid ESA certificates after speaking with one of our licensed doctors via Telehealth. Appointments available same-day.
---
---
---
---
---
SIGN UP NOW
---
Cost of an Emotional Support Animal Letter in Troy
---
ESA HOUSING
Use this ESA certificate for housing, including hotels, dormitories, and apartment complexes. Without this certificate, you can be charged extra for having your companion with you.
---
ALL INCLUSIVE PACKAGE
Covering housing and travel, this two-in-one package comes with a full 12 months of coveragee, along with an annual renewal discount, as well as free additional paperowkrk and document revisions.
---
ESA TRAVEL
Use this ESA letter for when you travel; it can cover you on airplanes, trains, and boats. Without this letter, you may have to pay extra for having your companion with you.
Common Problems Troy Pet Owners Face
---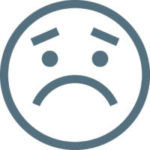 ---
Many who bring their emotional support animal with them cannot board a flight.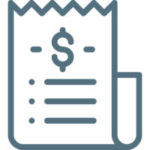 ---
Those who are allowed to board with thier companion can be charged extra in fees.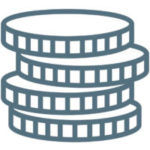 ---
Those who are allowed to keep their pet with them in apartments can be charged extra.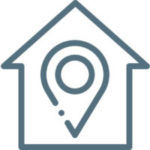 ---
A high percentage of pet owners have a harder time finding pet-friendly housing.
---
Patients of Troy can greatly benefit from having an emotional support animal certificate. An ESA cetter will allow you to travel with your pet on flights and check into hotels, all without the fear of being kicked out or charged extra fees. You can also use an ESA cetter for whenever you're looking for a new place to live, such as an apartment complex that may not allow animals.
---
---
---
Unlike the many scam websites you can find online, Mango Clinic provides legitimate emotional support animal letters, written and signed by licensed MDs, and accepted in all 50 states. Not only that, but we also provide other health services related to ADHD, anxiety, and weight loss, whether you're local or remote.
---
---
---
Open daily from 11am-6pm, Mango Clinic can be reached at (888) 578-6704, at which point you can schedule an appointment. You can also visit our webpage to schedule an appointment; our website also offers a chat option which can be found on any of our pages near the bottom of the screen. Don't miss out on obtaining your authentic ESA certificate today!
---
---
---
---
If you are not interested in a cat or dog, you can choose from a larger variety of ESA options. These can include pigs, rabbits, snakes, hamsters, and birds; each type of different ESA provides its own advantages, including smaller living spaces, quiet nature, or suitable for those with allergies.
---
Emotional Support Animal Letter News in Troy
---
---