Top 14 Health Enthusiasts Debunk Weight Loss Myths with 3 Advises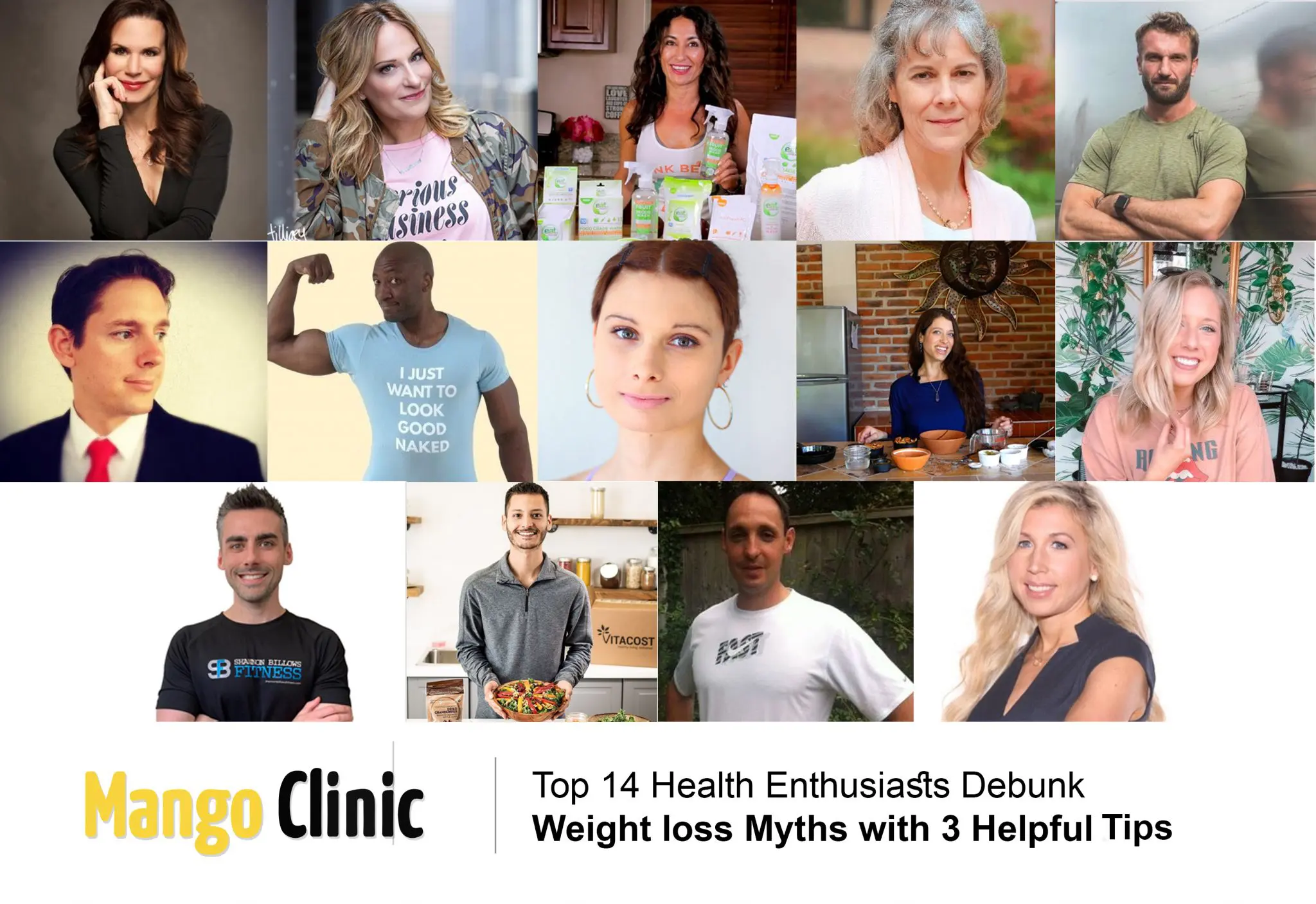 When it comes to New Year's resolutions, losing weight ranks high in many Americans' lists. For some, the objective is toning their body, whereas, for some, it's achieving a healthy weight. This is why the weight loss and diet control industry in the US is worth a whopping $72 billion.
As the industry continues to grow, the variety of weight loss programs and products continues to increase. If you wish to lose weight and do not have much experience, it can be confusing. Unfortunately, there are also many widespread misconceptions about losing weight and ineffective programs, as not all are suitable for each body type.
Do you want to shed off the excess pounds and get the ideal physique? Click on the button below to book an appointment with the best weight loss experts in the town.
the diet myths debunked and the crucial tips from the top 14 health enthusiasts as they debunk some of the most common myths about weight loss. The list is in no particular order.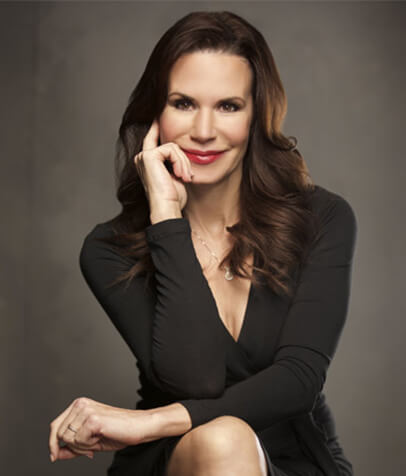 1. Dr. Lori Shemek
Myth#1 Fat Makes You Fat: Eating fat is a key component to weight loss success. Eating dietary fat will not make you fat unless it is an unhealthy fat such as highly processed and refined oils high in omega 6 such as canola oil, soy oil, corn oil or vegetable oil.
Advice: Choose oils that will optimize your health and promote weight loss such as:  avocado oil, olive oil, coconut oil, or macadamia nut oil.
Myth#2 Eat 3 Meals a Day: New research shows that eating 3 meals and snacking in-between meals promotes weight gain and belly fat. This is in part due to the constant surge of insulin – your fat storage hormone.
Advice: In fact, skipping a meal such as breakfast or intermittent fasting helps to not only enhance health, but encourages weight loss as well.
Myth#3 All Calories are Equal: Despite that all calories have the same energy content, this does not mean that all calories have the same effect upon your weight and health. Compare a 100 calorie candy bar with 100 calories of broccoli, they are metabolized vastly differently. The candy bar quickly raises blood sugar and insulin leading to inflammation and weight gain with chronic use.
Advice: The broccoli balances blood sugar and promotes cellular health due to its antioxidants and fiber helping to keep one lean.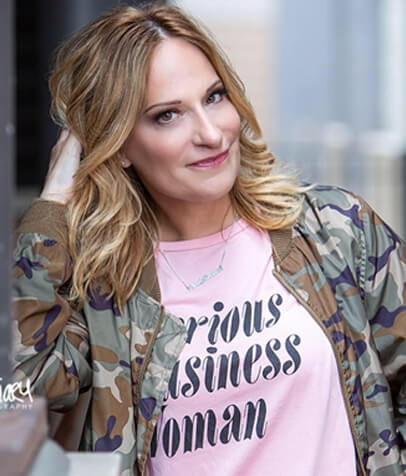 2. Jennifer Ettinger
Myth#1: Low-carbohydrate/high-protein/no-fat diets are the best for weight loss.
Fact: These restrictive diets may result in quick weight loss, but they are not easy to follow long-term; the lost weight is commonly regained, and most importantly-the body misses out on critical healthy nutrients.
Myth#2: Skipping meals is an "excellent and fast" way to lose weight.
Fact: Skipping meals actually slows your metabolism and leads to overeating at other times, which both cause weight gain.
Myth#3: Rapid weight loss can be maintained
Fact: Restrictive diets may cause a potentially large amount of weight loss during the first or second week, but they generally can't be maintained. Most of the "weight "loss is water and lean tissue loss, so once you returned to a healthy plan, you'll gain the weight back.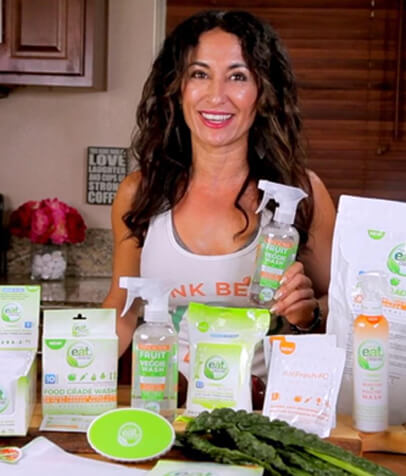 3. Mareya Ibrahim
Myth#1: Eat Less Food: Cutting back substantially on calories may signal to your body that it's in starvation mode, which makes it burn less efficiently.
Advice: Eat the appropriate amount of calories for your body weight, age and activity level, but focus more on quality in the right balance – slow burning carbohydrates, good protein and plant-based fats.
Myth#2: Avoid Carbohydrates: Your body needs carbs to properly fuel muscles and round out the macronutrient triangle with fat and protein.
Advice: Fill up on 'clean carbs' that come from vegetables and fruit that won't spike your blood sugar, like sweet potatoes and other root vegetables, berries and apples to keep balanced.
Myth#3: Avoid Food Groups: Unless you are completely intolerant, there is a place for good quality dairy and grains in your diet.
Advice: Plain Greek Yogurt, for example, is a wonderful source of probiotics and protein, especially if you don't eat meat.  Single ingredient grains like black rice, millet and amaranth are full of fiber with trace minerals.  The key is picking the least processed ones.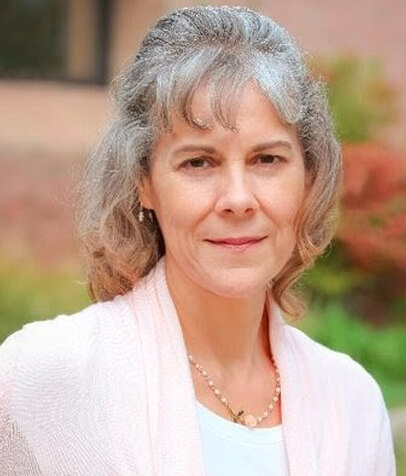 4. Charlaine Martin
Myth#1: One of the biggest weight loss myths I've encountered is that if you just follow a weight loss diet and get the right exercises, you will lose weight for good. The truth is, yes, you might lose weight, but when you reach your goal weight, you are likely to go back to what you were doing before your weight loss plan. That is when the weight comes back on again because a weight loss plan isn't a maintenance plan.
Advice: You can't keep living in weight loss mode forever. It is vital to have a personalized weight loss/healthy living plan that helps you lose weight, but also has a step-wise process toward a maintenance plan. I recommend meeting with a health coach and a personal trainer to help you safely reach your goal and put healthy living practices in place for your life.
Myth#2: The second weight loss myth is that if you just follow a diet and exercise routine, you will lose weight for good. It sounds just like the first one, but there are a couple of factors people frequently overlook. Proper weight maintenance is more than just physical. It is emotional, relational, and spiritual. Your childhood often plays a part in how you view yourself and where you find comfort or work out stress and anger. For example, your mom rewarded you with food for picking up toys, grades on your report card, etc. As an adult, you now celebrate successes with your favorite treats. You feel like a bad person because you "sinned" by eating those foods, so you seek comfort through food while you hide in binge-watching Netflix. Your emotions, relationships, and spiritual faith all can either set you up to succeed or cause you misery every time you try to lose weight.
Advice: If you find yourself on a weight loss rollercoaster, ask yourself how you felt when you gave up on the weight loss plan and when you went back to your old habits. If this is you, then it might be worth meeting with a counselor, life coach, or your pastor, priest, or rabbi to find out what is working in the background. Once you know, then you can work out strategies to overcome these obstacles.
Myth#3: The third weight loss myth is that you have no Will Power. The truth is that you do, but you choose not to use it. You will either do what you know you should or you won't. I call this the Will Power versus the Won't Power.
Advice: If you make a choice and stick to it, you will likely find success. If you have a setback or a failure, then kindly tell yourself that you will get back on track the very next morning—and do it.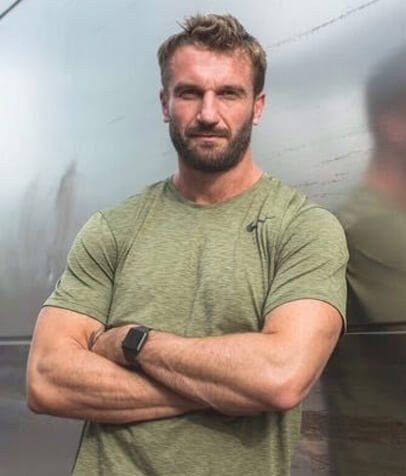 5. Luke Worthington
Myth#1: The most common mistake that women make with weight loss is to focus their training around classes that are considered to be 'toning', such as pilates and barre.  These classes are very valuable for increasing core strength and for improving motor control  – but they are not at all effective in changing body composition (so reducing ratio of body fat to lean tissue).  These 'toning' classes produce localised lactic acid  – so participants feel a very real 'burn' in specific areas (usually the glutes), however, this burn is not an indication of the effectiveness of the workout, nor does it have any impact on either ruction or aesthetics.
Advice: To improve body composition we need to do a combination of resistance training (weights), along with being in a calorie deficit – this means expensing more energy than we consume  – whilst at the same time maintaining an adequate protein level to sustain the lean tissue.  This last bout is the hard part, and means the calorie reduction will typically come from the other two macronutrients (carbohydrate and fat).
In short – the secret to improving body composition isn't that much of a secret.  Strength train, hit your protein target, but watch your overall calorie consumption.