UnitedSupportAnimals Review: Is It a Scam?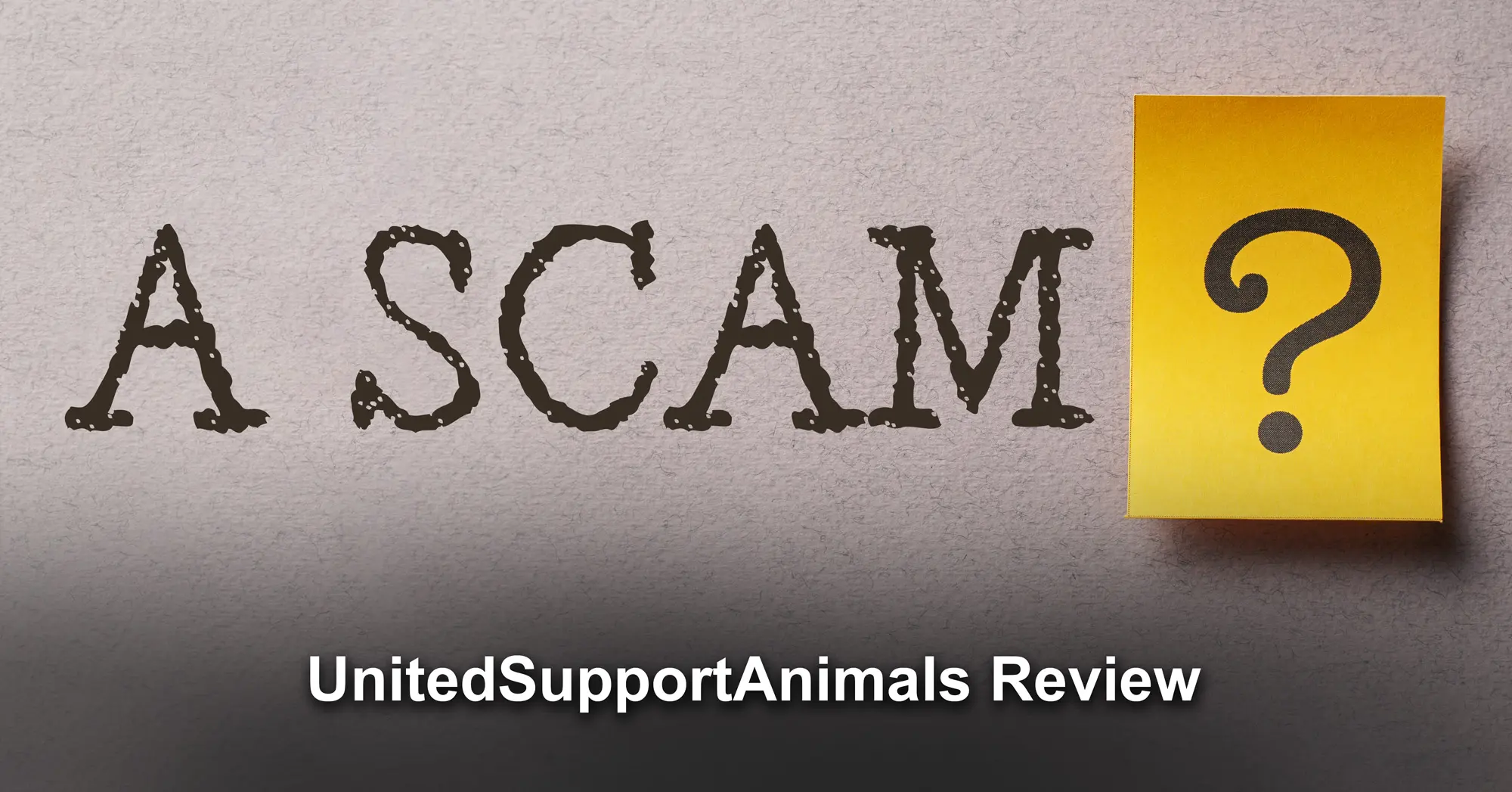 Emotional support animals can be beneficial for many patients around the world, but not everyone may know the qualifications or what to look out for. Mango Clinic wants to help all potential patients understand the things they may face when looking for an ESA letter. While we provide a legitimate service for patients, it is very easy to look online and think someone can do it better or easier. But too many of these sites are fraudulent, which is why we want to help you know what to look out for when browsing these sites.
If you are looking for medical recommendation letter for emotional support dog, You can easily get by book an appointment.
What Is An Emotional Support Animal?
Some people treat their disorders or ailments with medication and therapy sessions. However, these same options do not work for everyone, which is why alternative forms of treatment exist. This is why some people choose to have emotional support animals, as they prove to be a significant help for the patient.
ESAs are not specially trained, nor do they have to be. Any domesticated pet that you may already own can qualify to be your ESA; if you feel tremendously better when you are with your pet, they can count as your ESA. Their presence providing immense calm and peace for the owner is all they really need to do.
As for what counts as an ESA, many will think that only dogs, and occasionally cats, qualify. However, these are only among the most popular, due to them already being popular household pets. The truth is that many other types of animals can qualify to be ESAs, such as birds, pigs, snakes, and rabbits.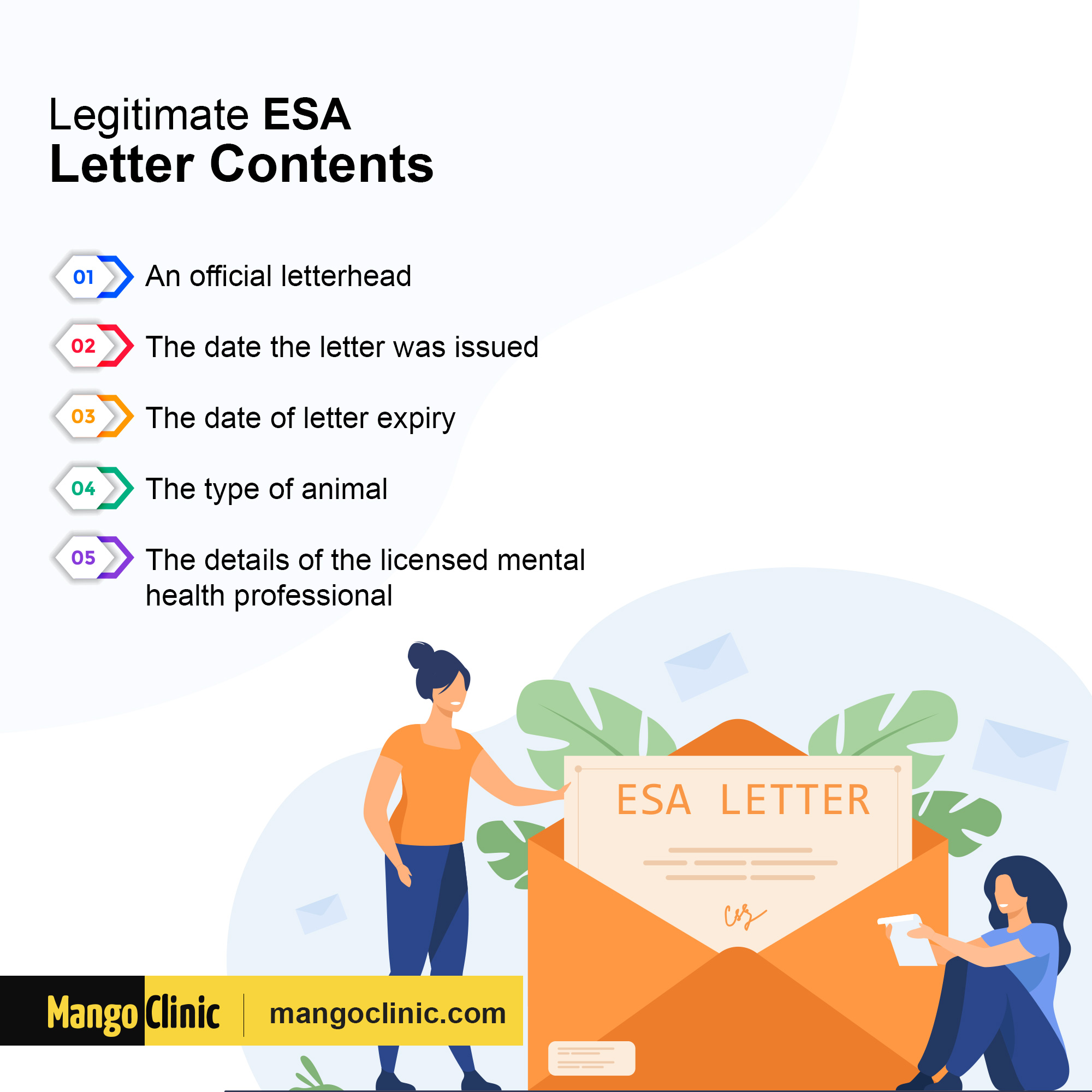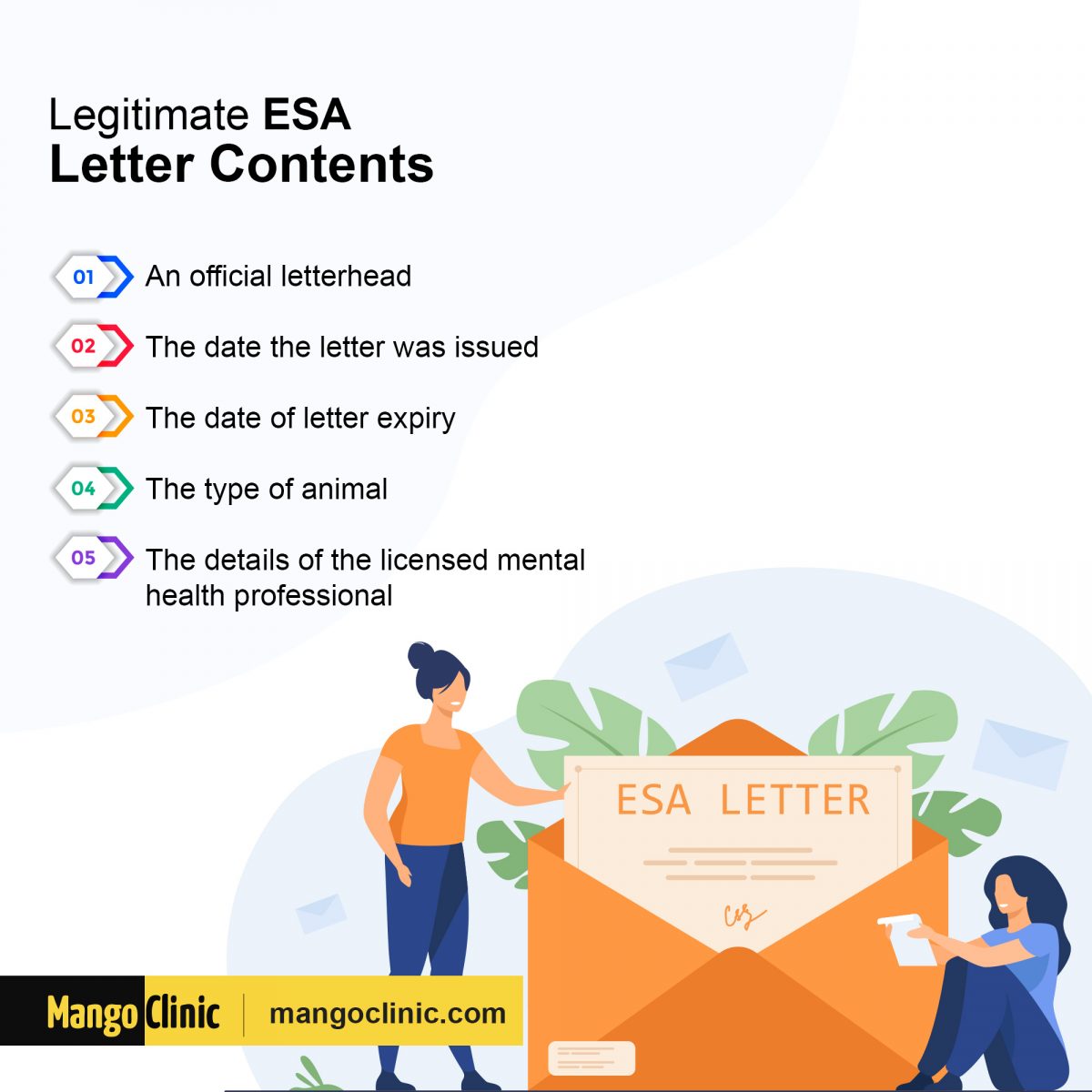 What Is An Emotional Support Animal Letter?
Due to the importance of being able to stay with these pets as often as possible, many ESA owners might fear landlords, and airlines will hassle them. This is, unfortunately, a real problem that can happen, which is a significant reason pet owners might be interested in getting one of these letters.
An ESA document ensures that you have legitimate reasons for being with your animal companion as much as you need to be. The document is signed and written by a licensed physician who will be able to confirm this recommendation when contacted. Only licensed doctors who you speak with directly are able to provide these letters; otherwise, the letter can be rejected as invalid. This is why you always want to make sure your letter is authentic, as it is easy to get an invalid document and have it be rejected.
Is this your first time getting an ESA letter? No worries – Book an appointment with us today!
Who Are United Support Animals?
As we have already stated, there are plenty of online sites out there that may not be the most trustworthy for getting an ESA letter. One possible site is unitedsupportanimals.org, which features many of the things that one should look out for when wanting to get a letter.
United Support Animals appears to offer services regarding not just emotional support animals, but also service animals. More importantly, the website uses the word "registry," which might make sense for service animals, but has absolutely no place when it comes to getting an emotional support animal. Your ESA does not have to be registered by anyone or any organization that claims to be a registry. The use of the word "register" or "registry" is one of the easiest ways to identify a fraudulent or untrustworthy site, and United Support Animals use it right on their homepage.
Their homepage also presents its prices for ESA and service animal "registration," which range from $59 to $109. You can dig a bit further under the "Shop" page and see the various options they have, including Basic, Standard, and Deluxe. This section is something you will see on many other sites, as the packages provide the certificate, along with ID cards, collars, and of course, a red vest. The only thing you ever need when getting an ESA letter is the letter itself; vests, collars, and ID cards are entirely unnecessary.
One thing you might miss is the detail which states that these packages come with a "Lifetime ESA Registration." We have already stated that registrations for ESAs are nonexistent, but we would also like to let you know that there is nothing "lifetime" about getting an ESA letter. All ESA documents have an expiration date lasting one year, which means you have to get it renewed yearly if you intend to keep using it after the date listed.
While the prices might seem reasonable, they are also a major warning against using their service. This is because actual ESA letters are not under $100; on average, an ESA letter should cost you between $130 and $199. What's even stranger is that the more expensive packages on United Support Animals include a "registration" and a housing/travel letter. This makes very little sense since, in theory, you would only need one or the other, not both. It makes one wonder what the point of registering their pet is if you would still need a separate letter.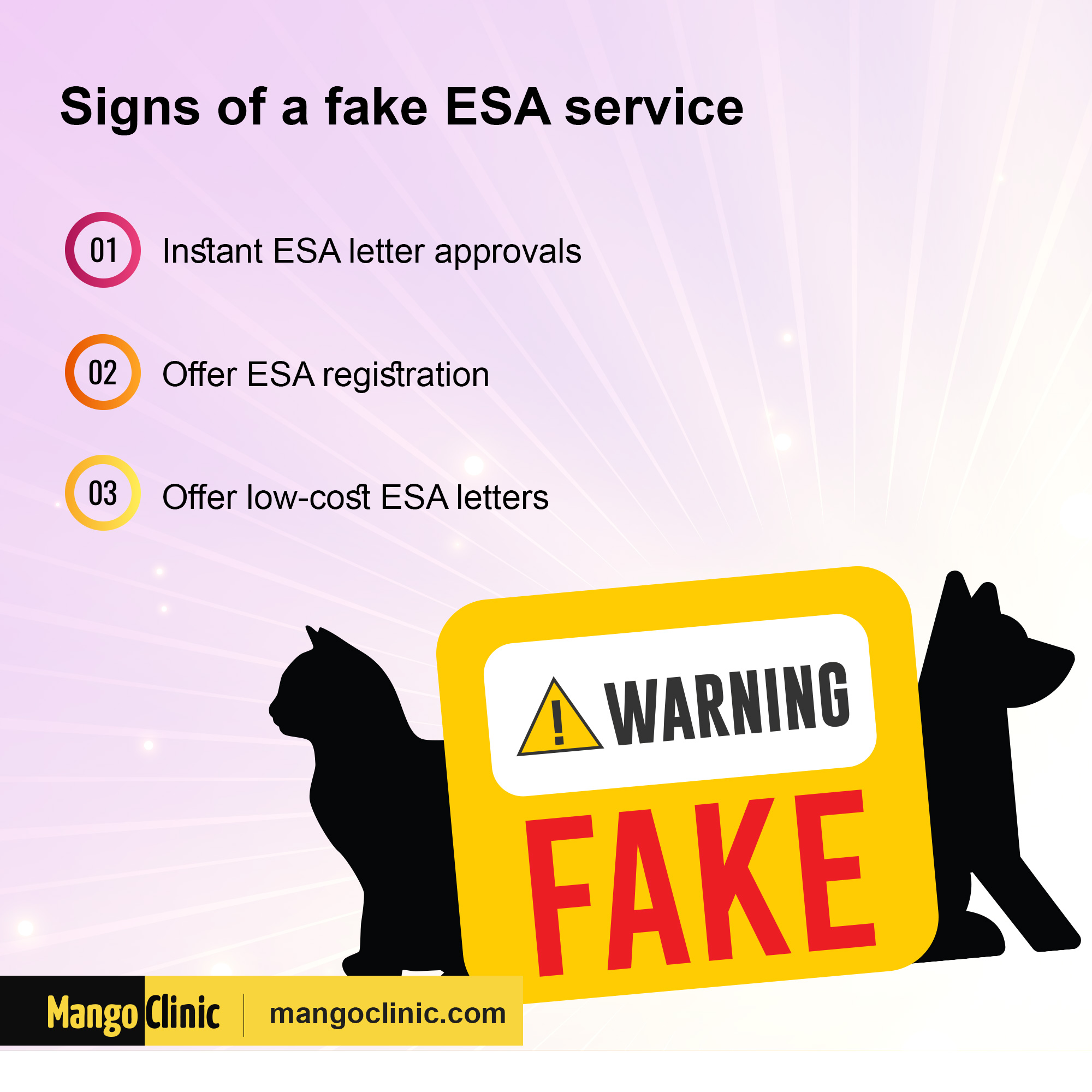 Are United Support Animals Legit?
While they do mention that you would be speaking with a "Mental Health Professional" (which is an important part of the process), there are too many things that make United Support Animals a suspicious business. Their use of referring to a "registry" and "registering" your pet are big enough red flags since no such registry exists for ESAs. Add the low prices and questionable packages, and you would be advised not to do business with United Support Animals.
Worried about ESA letter scams? We have you covered!
Why Choose Mango Clinic?
If you want to make sure your ESA letter is as genuine as can be, make sure you get it with Mango Clinic. We make sure each patient speaks with one of our licensed doctors, who will then sign for you an ESA letter, making it official. Never worry about being asked or questioned about your letter when you get it with Mango Clinic. Visit our website, or call us to make your appointment today.