A Review of Options for Weight Loss Clinics for Prescribing Drugs in Miami
Most people worldwide are now struggling with weight loss. Though there are several solutions for losing weight, not all of them are effective or safe. When looking for a Miami-based weight loss clinic, several elements determine your choice. These include your desired objectives, access to specialists, the nutritional program used, and the available medical support at the clinic.
Get rid of the obese body. Click the button below to book your appointment!
Recently, the technology around weight loss has increased to include more than simple diets and exercises. There are now weight loss medications that have undergone extensive research to guarantee their efficacy and safety. Even so, you need the best clinic to prescribe the medications so that you do not waste your cash and time in ineffective treatments. Thankfully, research on the best clinics for your weight loss prescription has already been done. Below are the six best clinics for medical weight loss in Miami from which you can get a prescription.
1. Mango Clinic
This clinic serves in-person clients, including walk-ins, and also caters to patients at home through telehealth. Mango clinic has a lot of emotional and medical support services including authorization for emotional support animals, management of ADD/ADHD, managing men/women's health issues, erectile dysfunction treatment, alcohol addiction therapy, hormone replacement treatment, as well as anxiety disorder management. The clinic is also among the leading options for treating adrenal fatigue, depression, and stress. Furthermore, it handles alternative pain management, cosmetic services, integrative care, intravenous therapies and physicals for the Department of Transportation.
In their weight loss program, professionals at Mango clinic combine medications, exercise, and diet. When doing this, they consider the client's mobility level, age, and medical history to guarantee the highest benefits. The commonly used drug for weight loss in the clinic is phentermine. This controls your appetite to ease the shedding of weight. The weight loss specialists at this clinic customize their weight loss plans to the needs of different clients. The weight loss program at Mango clinic is one of the easiest and lowest cost ones in Miami. You can reach the clinic on 786-391-0269 or on their website to schedule your appointment today.
2. Juventis Medspa
Juventis Medspa handles skin correction, the use of bio-identical hormones, injectables, and medical weight loss. Its weight loss program includes phentermine programs, body sculpting, bio-detoxification, Dr. Simeon's injections for weight loss, and injections that burn fat. The injections included in the weight loss program reset the hypothalamus while balancing your hormones.
In so doing, they change your hunger signals and make you eat less. The phentermine used is an appetite suppressant that guarantees you eat less. The fat-burning injection used at Juventis Medspa combines vitamins and amino acids that hasten the breakdown of fats. Body sculpting is a physical technique for removing excess body fat. Bio-detoxification, on the other hand, eliminates the toxins in your liver so that the body can work properly to flush out toxins.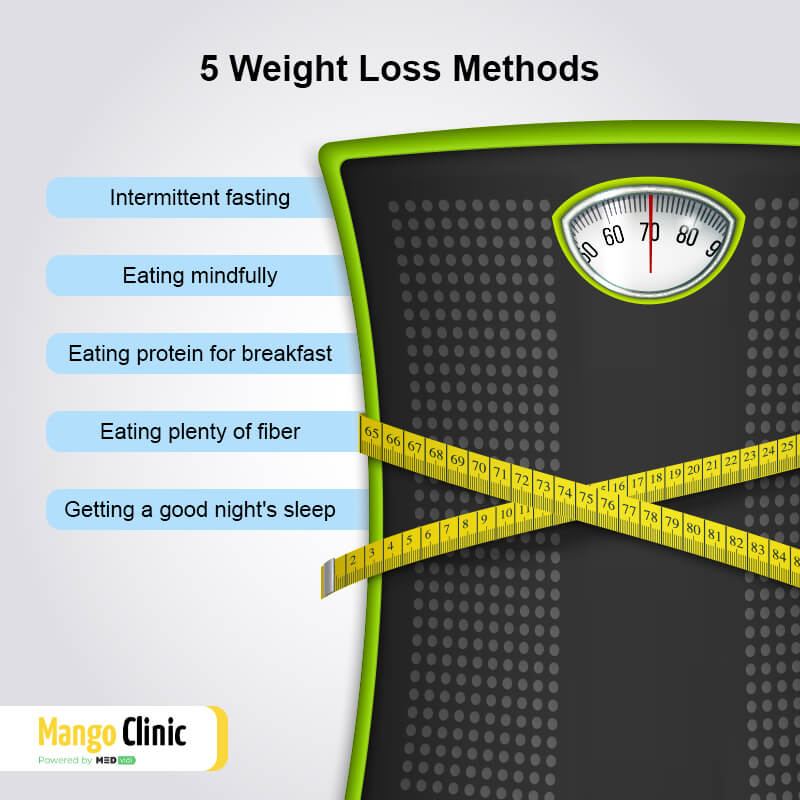 3. Dr. Richard Lipman
Dr. Richard Lipman is a doctor who specializes in weight loss. He is certified by the board as an endocrinologist and internist. He is quite famous for his Miami Diet Plan. At his weight loss clinic in Miami, you are guaranteed a personalized diet plan backed by medical facts. Dr. Lipman uses customizable diet plans, and FDA-approved drugs to help clients lose weight. The diet plans that might form a part of your treatment include the 800 HCG, two days a week, and Miami diet plans.
During your first visit, you will spend about ninety minutes in the clinic, sixty of these with the doctor. In the weight loss program, Dr. Lipman uses a metabolic history, diet history, body fat analysis, and electrocardiogram to evaluate your condition then come up with a customized treatment plan. The evaluation also includes laboratory tests like liver function tests, glucose levels, checks for endocrine disorders and thyroid function tests.
4. Fit 4 Life Medical Center
The Fit 4 Life medical center provides anti-aging and weight loss services. The center has two options for its weight loss program; the Fit 4 Life HCG plan and the 1 2 3 medical weight loss program. The 1 2 3 weight loss program by Fit 4 life comprises three phases. Phase one is known as the one for acute weight loss. In it, you will undergo an initial office-based assessment that includes a consultation, full-body workup, blood pressure measurement, EKG, and body fat analysis. Sometimes, the assessment includes an injection of weight loss medications and supplements. In phase one of your treatment, you often have weekly appointments with specialists.
In phase two, which is the transitional stage, your weekly appointment will continue. In phase three, that is the lifetime maintenance stage, the visits are done monthly to ensure you maintain a healthy weight. The Fit 4 Life HCG diet plan includes HCG injections in its treatment plan. The HCG is a hormone stimulator often used in combination with the 1 2 3 weight loss program.
Try the best weight loss program at Mango Clinic. Click the button below to book your appointment.
5. Body Rx Anti-Aging Clinic
The Body Rx anti-aging clinic is located in two places. The establishment offers weight loss, overall wellness, and skincare programs. In regards to weight loss, there is a board-certified medic who will monitor your weight loss while using Lipo B shots, B-complex vitamins, MIC shots, nutritional counseling, and HCG diet tools to help you achieve a healthy weight.
The HCG diet offered at the clinic is a safe choice that also includes frequent monitoring and blood analysis for its efficacy assessment. MIC given as shots denotes methionine, inositol, and choline which are effective natural fat burners. The Lipo B shots in Body Rx anti-aging clinic are MIC injections mixed with B-complex vitamins. The vitamins including riboflavin, niacin, thiamine, and five additional ingredients increase your body's stamina, metabolism, and strength. All the options at this clinic, when combined with the right diet and nutritional counseling, are guaranteed to form a fruitful weight loss plan.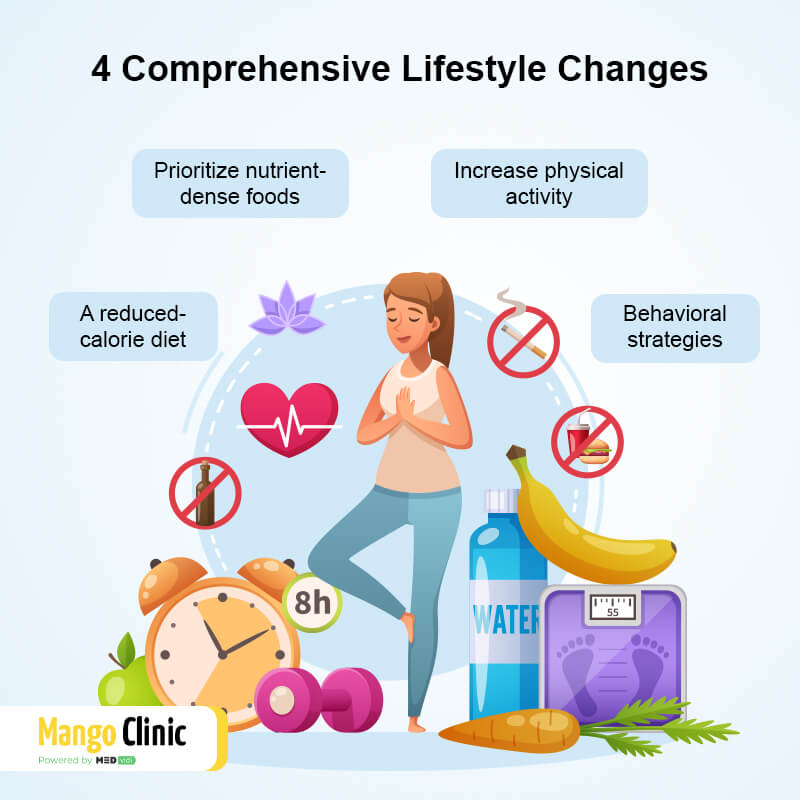 6. Nuceria
Nuceria deals with aesthetics, IV infusion, medical weight loss, and hormone therapy. Its medical weight loss program comprises an assessment, FDA-approved weight loss medications, an extended weight maintenance program, customized meal plans, and an exercise regimen. The clinic also has a specific blend of supplements and vitamins to help clients lose weight. The weight loss approach of Nuceria does not just focus on counting your calories but also aims to change your lifestyle and overall wellness.
Moreover, the clinic considers your reasons for being overweight so that the treatment can change your entire being. Some of the reasons that Nuceria considers include defective biochemical mechanisms, food sensitivities or allergies, your blood types, eating habits, genetic mutations, underlying chronic illnesses, inflammatory conditions, prescription drugs, molecular deficiencies, gastric hormone deficiency, and electrolyte imbalance.
A prescribed medicine from the expert doctors at Mango Clinic can help you lose belly fat.  Click the button below to book your appointment!
Conclusion
Being overweight poses the risk of contracting type 2 diabetes, hypertension, osteoarthritis, sleep apnea, and kidney diseases. Other than the high cost associated with treating these conditions, they predispose you to complications like stroke that affect your quality of life. Getting the right treatment to help you lose weight is thus essential. Unfortunately, some clinics give ineffective treatments that are often expensive and sometimes dangerous to your overall wellbeing. With the above review, you now know the best Miami-based clinics for your weight loss treatment. Visit any of these clinics and start your journey towards a healthy weight today.
Contact Us at Mango Clinic for weight loss treatment or click the banner below to book your appointment.