---
Millions of people around the world are overweight or obese. Fortunately, there are many solutions and approaches available to help you overcome weight issues. Some of them include dieting, exercise, weight loss supplements, medication, and surgery.
Today, people looking to shed the extra fat are increasingly turning their attention towards weight loss medication. But before considering this option, you need to educate yourself on what lies ahead. Below is a guide on what to expect when seeking weight loss medication.
Get Professional Assistance with Weight Loss Treatments Today!
What's the Meaning of Overweight and Obesity?
The first step before looking for weight loss medication is to consult a health care provider. The health practitioner will conduct a test that will help you learn whether you are overweight or obese. Doctors use Body Mass Index (BMI), which is a measure of your weight in relation to your height, to define overweight and obesity.
A BMI between 25 and 30 is considered overweight, while 30 or higher is considered obesity. Falling in the overweight and obese category increases your risk of health problems. The doctor will heavily rely on your BMI result when making a decision on controlling your weight.
Other Information Your Doctor will need to Determine Your Treatment Option
Weight-loss medications aren't for everyone with a high BMI. Therefore, your doctor will need some more information before giving recommendations. Here are some additional tests your doctor may perform to help determine the best approach for your situation:
Reviewing your weight history, weight loss efforts, physical activity habits, diet patterns, and appetite control measures.
Assessing your health history to learn underlying conditions you have, medications you take, current stress levels, and other relevant issues.
General examination such as checking your heart rate, blood pressure, and temperature.
Waist circumference measurement
Blood tests depending on the current conditions, or risk factors you may be having.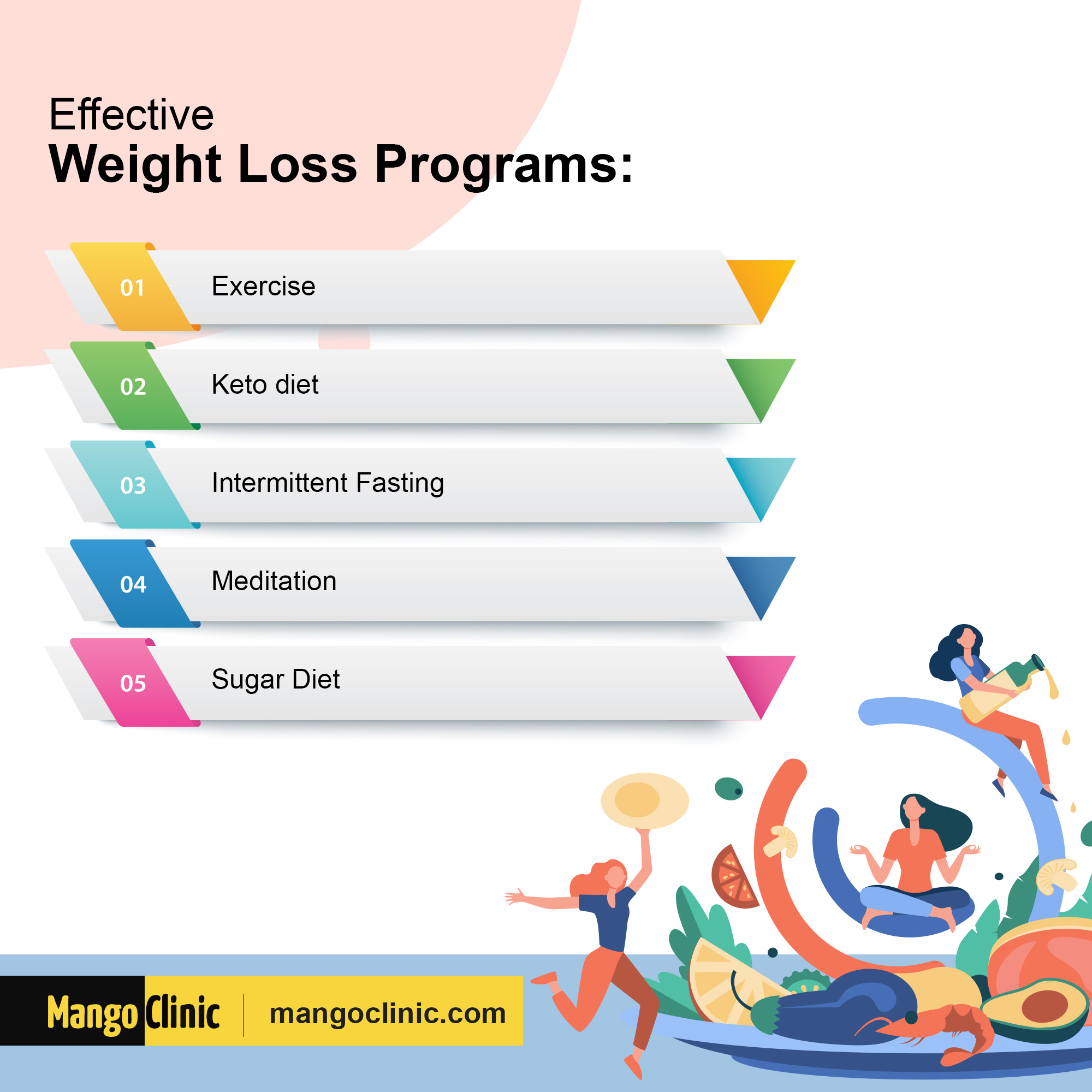 Prescribed Weight Loss Medication
These tests and examinations above will help the doctor know how much weight you need to lose and what approach you should take. Treatment may range from dietary changes, behavioral modification,  increased physical activity to surgery. However, in some situations, prescription weight loss medication is the best option.
There are different types of medications, and they work in different ways. Some suppress appetite or help you feel full sooner, while others make it harder for your body to absorb and store fat from the meals you take. Research shows that adding weight loss medication to your lifestyle program results in greater weight loss than what lifestyle programs deliver when used alone.
Get Assistance with Weight Loss Treatments Today!
Buying Weight Loss Medication
Although maintaining physical fitness and consuming nutritious foods is the foundation of a healthy lifestyle, these methods offer little help when it comes to battling cravings and reduced appetites. In this situation, your best option is to combine your exercise and dietary efforts with weight loss treatment. Fortunately, there are FDA approved prescription medications for weight loss. After speaking to your doctor,  here are some safe and proven weight loss medications they may prescribe.
Qsymia – Suppresses hunger and breaks down food to allow the body to lose weight.
Orlistat – reduces the amount of fat your body absorbs from the food you take.
Belviq – acts on receptors in the brain, making you feel full after eating smaller amounts of food.
Saxenda – Makes you feel less hungry or full sooner.
Contrave – suppresses hunger and makes you feel full sooner.
Remember that each of these drugs works differently, therefore you need to reach out to your doctor before using them. Ask whether children, teenagers, and pregnant women should take the medication. Make sure you follow all the doctor's instructions and pair the treatment with healthy eating and fitness program. Also, educate yourself on the side effects and warnings for each medication.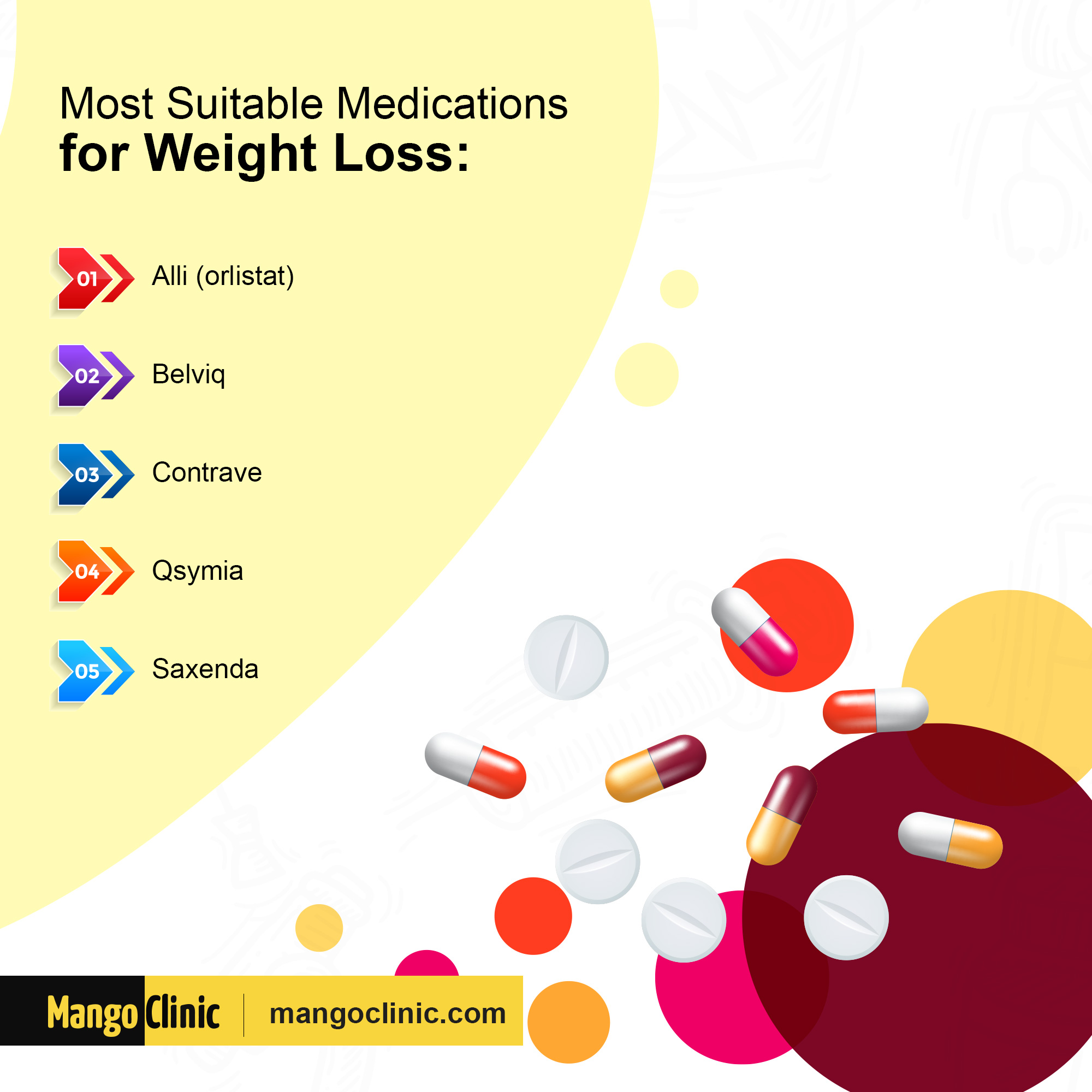 What You Need to Know About Buying Weight Loss Medication Online?
The COVID-19 pandemic has not only made us stick around our homes longer, but it has also affected our weight. Unable to go to the gym and unmotivated to do home-based exercises, our bodies amassed some extra pounds during the quarantine period. Before things fully return to the way they were, people are now shopping for most items online, including treatment. If you are looking for weight loss medication online, follow these tips.
Consider telehealth. Instead of ordering medication from a random site, consult a professional weight specialist from the comfort of your home. These experts will work with you closely and design an individualized approach to your weight loss journey. They can also prescribe treatments.
Buy your medication from an online distributor approved by your doctor.
Check whether the online pharmacy is registered with the Pharmacy Verified Websites Program.
Research whether the treatment product you want to buy is FDA approved.
Investigate the reputation of the site you want to buy from and keenly go through customer feedback.
Be wary of websites offering unusually low prices or special offers on medication.
Get Professional Assistance with Weight Loss Treatments Today!
Wrapping Up
If you are struggling with weight issues, it's best you consult with a medic. Depending on your situation, the doctor may recommend weight loss treatment. The right medication can help you succeed where other methods have failed, although you will still need to combat your weight using a multi-pronged approach.
If you are looking for professional specialists to help you trim your weight, consult Mango Clinic. Our medical experts are leaders in the weight management field, and they will create for you a weight loss program that fits your unique needs. Feel free to book an appointment with us today!

---