Adult ADHD Treatment in Miami: ADHD Types and Diagnosis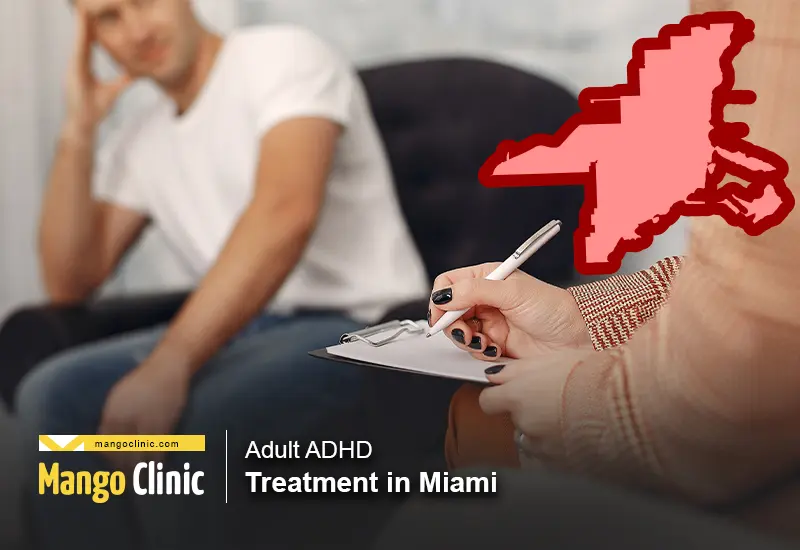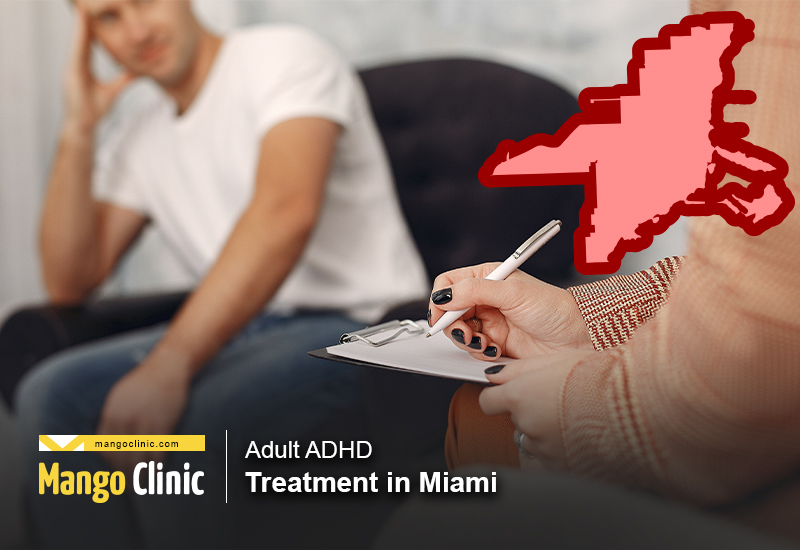 As it becomes more and more of a mainstream diagnosis, adult attention deficit hyperactivity disorder (ADHD) is now an accepted medical condition that affects more than 4.4% of the adult population in the United States. Marked by an inability to concentrate, disorganization, and unstable relationships, ADHD can have a variety of negative consequences on the sufferer's life. If you have been diagnosed with adult ADHD or believe you may have it, you should schedule an appointment with a licensed ADHD Doctor in Miami. Here is more information on what you need to know about this condition and where can you get an ADHD diagnosis done in Miami.
Get yourself evaluated for ADHD by expert doctors. Click the button below to book your appointment.
What is Adult ADHD?
Adult ADHD is a mental health disorder. Though it can range from mild to extreme, it usually presents with many of the same symptoms. Depending on the type of ADHD an adult has, symptoms can range from irritability and lack of focus to anxiety and outbursts of anger. Others experience chronic lateness or an inability to stay organized and some even experience very low self-esteem or stomach problems stemming from the disorder. You can discuss your ADHD symptoms with our doctors at Mango Clinic and he can determine if you have it or not.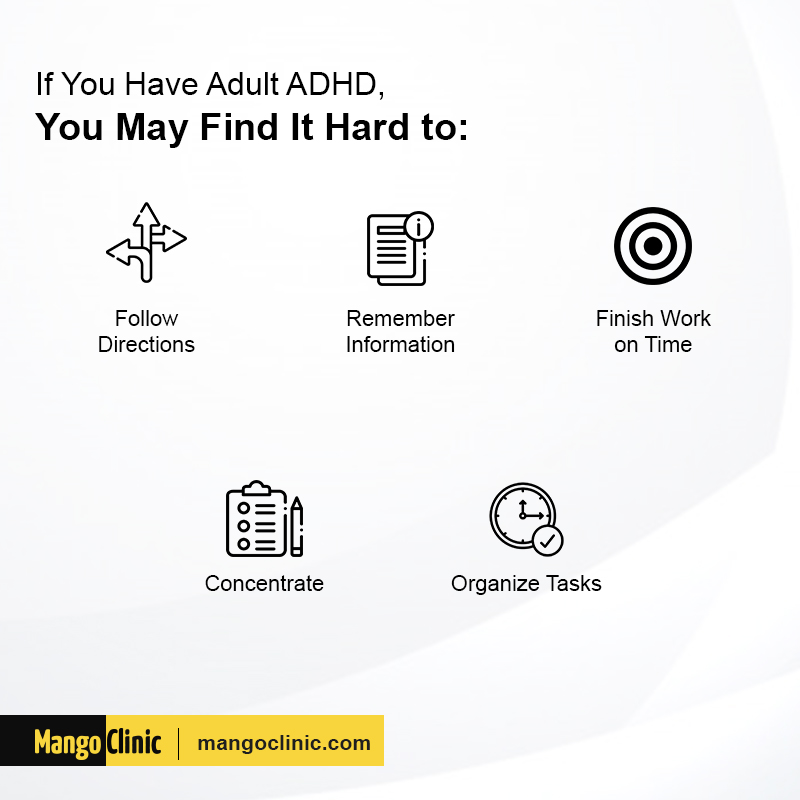 How Does Adult ADHD Differ from ADHD in Children?
Hyperactivity is usually the area where adults and children differ the most when it comes to ADHD. While children with ADHD tend to squirm, fidget, run or climb excessively, and can't sit still, adults are more likely to display symptoms like doodling, restlessness, an inability to complete jobs, and taking part in active or risky behavior that will hold their interest.
In the area of inattention, ADHD children tend to make careless mistakes in schoolwork, seem not to listen when spoken to, don't complete homework projects, and have short attention spans. Adults with ADHD, on the other hand, are forgetful, have trouble following conversations, lose track of time, and have problems with self-motivation.
Impulsiveness also looks different in adults and children with ADHD. Children blurt out comments inappropriately, interrupt others, and have problems waiting their turn. Adults may spend money impulsively, participate in behaviors that are dangerous, or hurt other people's feelings with insensitive comments.
It's believed that adults with ADHD have had the disorder since they were children but many went undiagnosed. This could lead to years of believing their problems are simply part of their personality or that they are lazy or not intelligent.
Get proper treatment for ADHD from expert physicians. Click the button below to book your appointment.
Are There Different Types of ADHD?
One of the reasons that many with adult ADHD go undiagnosed is that they don't have the 'classic' symptoms of the disorder. With more research, it's been discovered that there are actually seven different types of ADHD, all with varying symptoms and appropriate treatments. In addition to Classic ADHD, there are also these variations and their corresponding symptoms:
Anxious ADHD: Anxiety, tension, headaches, and stomachaches
Temporal Lobe ADHD: Learning and memory problems; behavioral issues such as aggression or paranoia
Limbic ADHD: Low-level sadness, low energy, excessive guilt, low self-esteem
Inattentive ADHD: Short attention spans, easily distracted, disorganized, but with no hyperactivity
Over-focused ADHD: Getting stuck in negative thought patterns or behaviors, difficulty shifting attention to new tasks
Ring of Fire ADHD: Acting out with mean behavior, unpredictability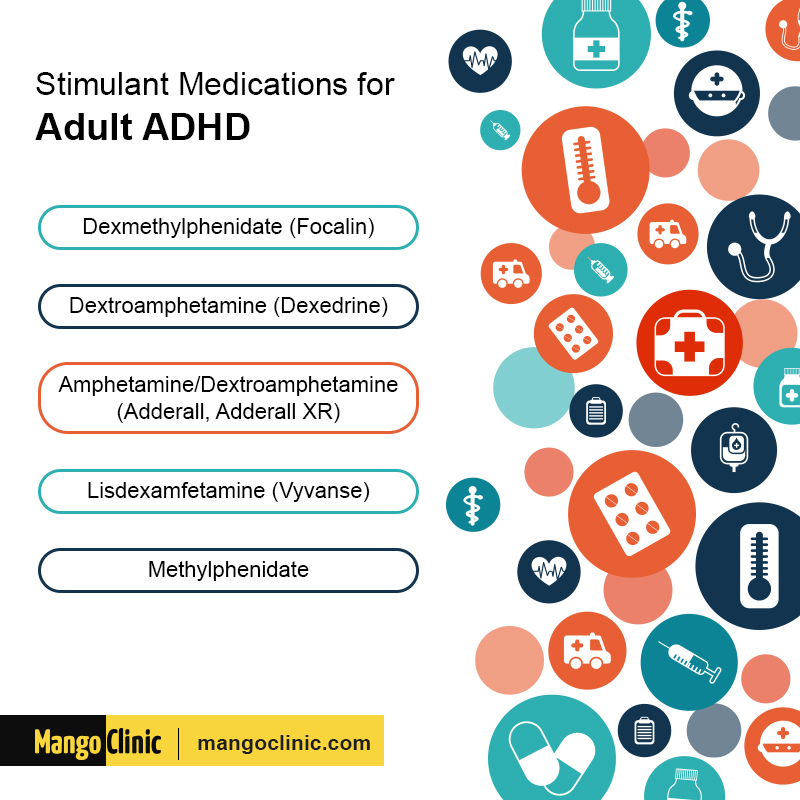 How is Adult ADHD Diagnosed and Treated?
Many adults who research the disorder and look closely at their own symptoms can self-diagnose ADHD. However, to be certain of the diagnosis and to get the proper treatment, adults should schedule an appointment with a qualified physician who has experience in identifying and treating the disorder. Depending on the type of ADHD you have, you may be treated with lifestyle changes or ADHD supplements or, if needed, stimulants or anti-depressants that have been proven to successfully treat your symptoms. The most common ADHD drug is Adderall. Consult with a doctor before taking Adderall.
Looking for medicinal ADHD treatment? Click the button below to book your appointment.
Conclusion
If you are living with ADHD and have not been diagnosed, you have likely experienced a number of negative consequences that you can't explain. Getting a proper diagnosis can be a life-changing experience as you now have answers for your prior thoughts and behaviors and you can now receive the treatment you deserve. If you believe you have adult ADHD, please call our Miami clinic at (305) 776-2898 to schedule an appointment.
Contact us at Mango Clinic for ADHD treatment or click the banner below to book your appointment.