Clinical Depression: Symptoms, Causes and Identification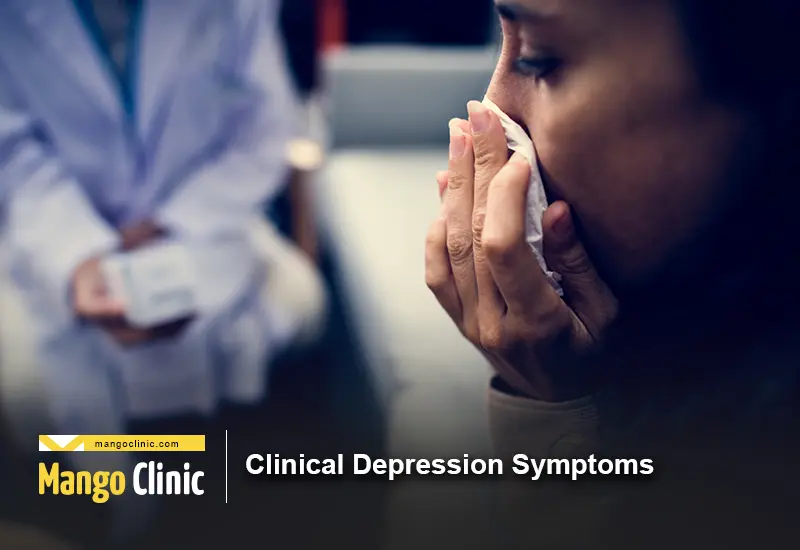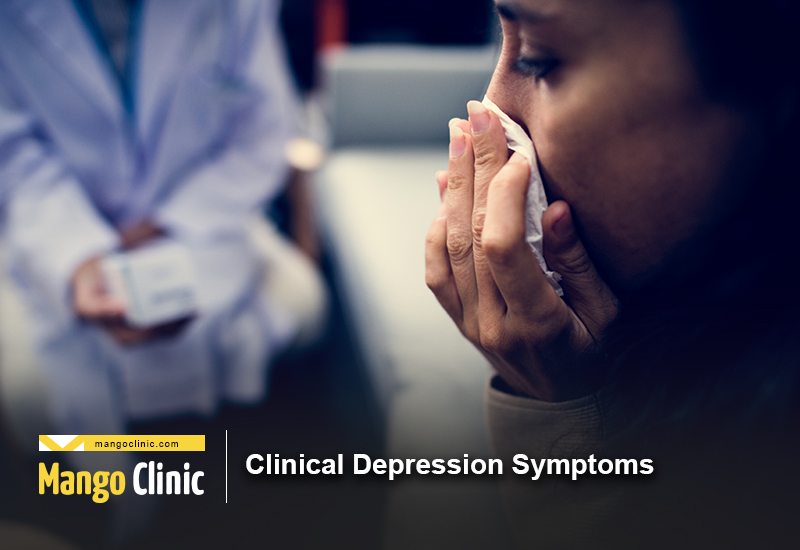 If you feel as though you're suffering from clinical depression and would like to see someone about treatment, come to Mango Clinic Miami. We offer services for treating a variety of disorders and mental problems you may be having. Our professional and certified staff can examine and provide you with various options and recommended solutions for whatever mental ailments you may have.
Want help with depression? Click the button below to book your appointment.
Identifying Clinical Depression
Every day we engage with people, things, work, and various events, we're likely to experience a swath of emotions. Some things make us very happy, others frustrate us, and we may occasionally get mad or sad. It's perfectly normal to have a bad day, or to be feeling a bit down, just as it's perfectly normal to have a day where everything is great and you couldn't be happier.
So what does it mean if you're feeling sadder than usual? Do you find yourself lacking the energy to do small, everyday things? Are you finding it hard to experience joy in the things that you used to enjoy? Perhaps you don't want to do things that you normally are able to, or you are unable to find the energy needed to complete certain tasks. Maybe staying in bed all day is more appealing than getting up and being even mildly active. Or maybe you're finding yourself thinking more and more about your failures, that you can't do anything right, and that your life isn't going to improve.
While it's frequently used as an expression to mean "very sad," depression is a real thing that people suffer from. Being depressed does not merely mean that you're not feeling well or that something is making you unhappy. Depression completely alters your life and influences how you do things. It's important to identify clinical depression symptoms since what are known to be serious indicators could be ignored when they actually need serious attention.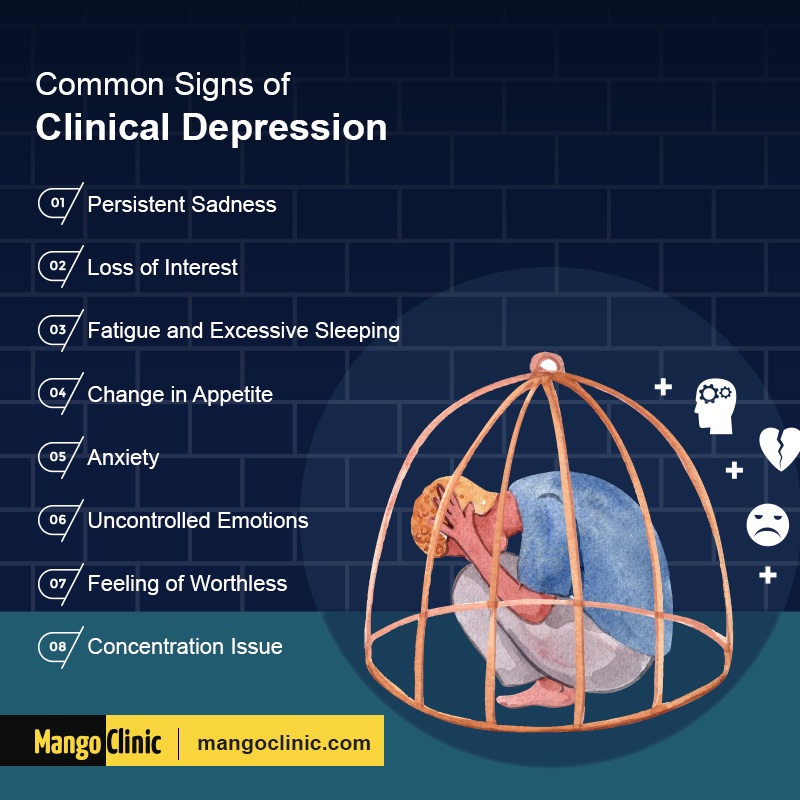 Clinical Depression Symptoms
One of the most common symptoms of clinical depression is the alteration of your feelings and emotions. Sadness is one emotion associated, as is hopelessness and pessimism. Apathy is another, as the lack of feeling is a significant trait associated with depression. You may find yourself no longer finding joy in things you previously did, and it may get to the point where your interest in things is no longer there. You may even see yourself feeling more guilty about things and blaming yourself for every little thing, which also contributes to self-loathing.
Depression also changes your physical state in a variety of ways. You might find yourself feeling more tired than usual, which can make you want to sleep more and be much less active. However, depression can also prevent you from being able to sleep well, which can make you have insomnia. This also can lead or be the result of a lack of focus during the day and the inability to make decisions. On top of all this, you may find your diet is greatly affected. You could be on either side of the extremes: eating way too much to cope or not eating enough due to a severe lack of appetite.
Get rid of chronic forms of depression. Click the button below to book your appointment.
Depression can also vary between the sexes and ages. Teenagers, for example, are less likely to express something like sadness if they're depressed. Instead, they're more likely to seem frustrated, as well as have physical pains, such as headaches. Older adults can also express their depression, not in their emotions, but in how they feel physically. This can include chronic pain and aches, as well as not caring for their physical appearance and forgetting to take medication.
Men and women can also exhibit different symptoms. Men with depression are more likely to treat it as general fatigue, which can include being more tired than usual and having problems sleeping. But they can also try to combat these feelings in very self-destructive ways, such as engaging in reckless behavior and even substance abuse, which can include drugs, alcohol, and gambling.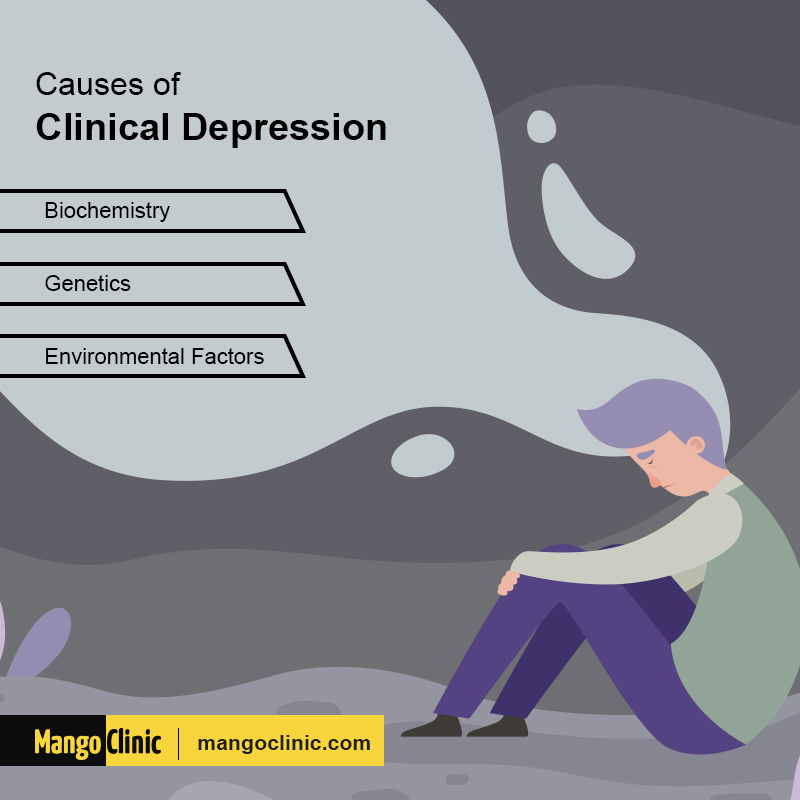 Women with depression are known to have feelings of guilt, sleeping and eating too much, and gaining weight. There's also postpartum depression, a very serious case that can affect women who have just recently given birth. A mix-up of the hormones in the body is often to blame for this, and it can be a very serious problem for women who may be feeling overwhelmingly depressed after having a child.
Suicide is often linked with depression, as it is the most deadly and frightening symptom. The symptoms aren't always so obvious either, as these feelings of suicide can take subtle forms. You may act more recklessly or might start giving away your possessions. More obvious signs can include audibly saying you want to die, or that things would be better if you died, as well as feeling like there's no hope or escape from your problems.
Proper treatment can save you from depression-related diseases. Click the button below to book your appointment.
Conclusion
If you find yourself having regular thoughts of death and suicide, then you should absolutely consult a professional, as well as call a hotline (1-800-273-8255). This is the most dangerous side-effect depression inflicts on people, but with the right support and help, it can be avoided. Don't ever feel as though you can't get help, because you absolutely can, whether it's healthcare professionals, friends, or both.
Contact us at Mango Clinic for depression treatment or click the banner below to book your appointment.