Adderall Types and Dosage: Miami Guide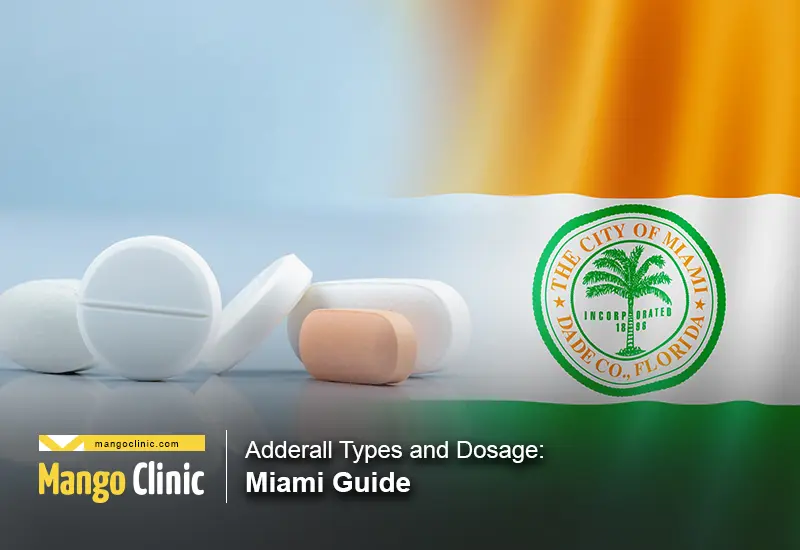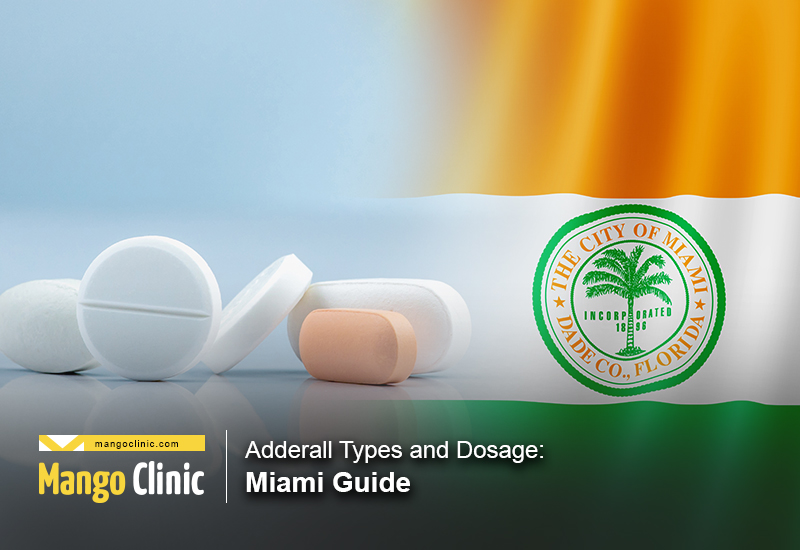 Mango Clinic Miami is dedicated to providing you and your loved ones the very best medical care for your ADD/ ADHD and narcolepsy-related symptoms. Our professional and caring staff at Mango Clinic will be able to provide you with the best solutions for any disorders or symptoms you may have.
If you suffer from any of the disorders mentioned above, we will be able to provide you with the right treatment options and solutions, tailored to your specific needs. We also offer ADHD examinations and diagnoses, with a wide variety of treatment options, including therapy and counseling.
Get yourself evaluated for ADHD by expert doctors. Click the button below to book your appointment.
Adderall IR & XR Explained
Adderall is the brand name for a prescription medication most commonly used for symptoms associated with ADHD and ADD. A Schedule II controlled substance, Adderall is the combination of two pre-existing stimulants: amphetamine and dextroamphetamine. With the right amount of dosage, Adderall has been shown to treat symptoms such as hyperactivity and inattention, traits that are commonly associated with ADD/ ADHD. The use of Adderall has thus allowed patients to better handle and control their symptoms.
There are two types of Adderall that can be prescribed: Adderall IR (Immediate Release) and Adderall XR (Extended Release). Both types have equal dosage options, with minor differences. Adderall IR can be taken within a 24-hour time frame multiple times in equally-divided doses, whereas Adderall XR can only be taken once per day. The doses included for both are:
5 mg (IR and XR)

7.5 mg (IR only)

10 mg (IR and XR)

15 mg (IR and XR)

20 mg (IR and XR)

25 mg (XR only)

30 mg (IR and XR)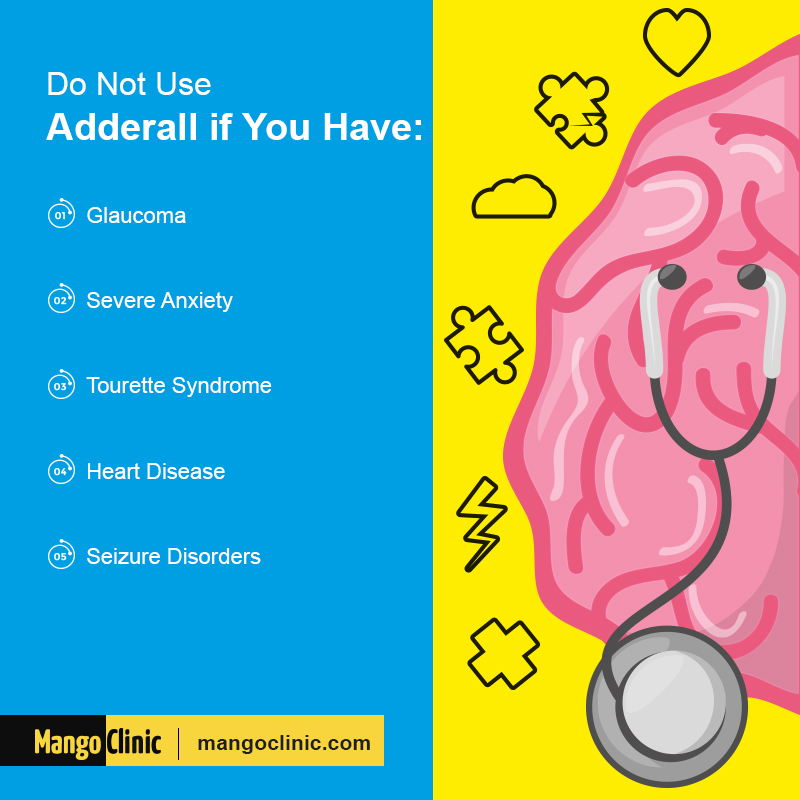 Dosage Options for Adderall in Miami
The effects of IR are usually felt within an hour, but since everyone's body is different, the actual time frame can vary. If you don't find yourself having any effects, it could be something in your body that is preventing the medication from working, such as a substantial amount of vitamin C. It can help to take the medication an hour before eating and before taking any vitamin C. In some cases, you just may need a higher dosage, so contact your physician if you feel this may be the case.
The right Adderall dosage can vary from person to person since both children and adults can be prescribed the medication. The dosage will be prescribed by your physician, and while a low dosage is common when starting out, it can be increased if needed. Dosage variation on a single individual becomes more normalized once they reach adulthood; prior to this, the dosage can vary from year to year. Because of this, it's recommended that the prescription for children be reviewed once per year.
While children can safely take Adderall, the ages differ with regard to Adderall IR and XR. As per the FDA (Food and Drug Administration), no children under three years can take IR, and no children under six years can take XR.
Get proper treatment for ADHD from expert physicians. Click the button below to book your appointment.
Symptoms for Taking Adderall
The exact symptoms related to ADD/ ADHD are not always clear, so it helps to understand if you may experience these symptoms, which would then allow you to be prescribed Adderall. Disorganization, fidgeting, lack of focus, and forgetfulness are among the symptoms that can be treated by Adderall, along with excessive talking and general anxiety.
The symptoms can also vary among individuals, depending on their sex and age. Children can be harder to diagnose, due to the uncertainty of whether or not their behavior can be connected to symptoms related to ADD/ ADHD or narcolepsy. Adults, as well as older teens, can be easier to diagnose, but it can still vary from person to person, such as younger boys and girls exhibiting different symptoms from each other.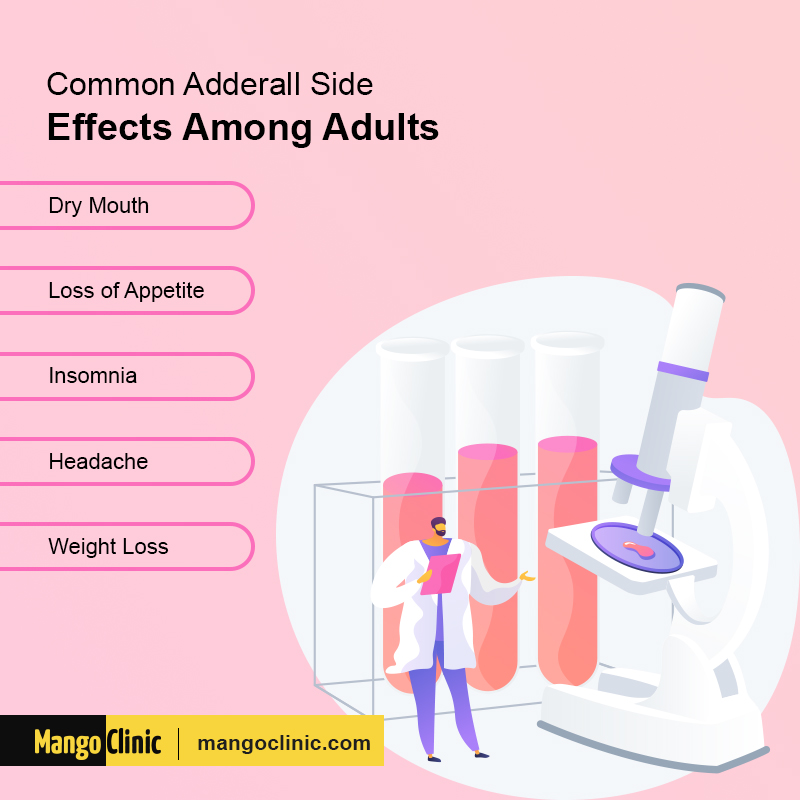 It's also important to remember the side effects that come from taking Adderall. These include dizziness, restlessness, insomnia, dry mouth, an increase in blood pressure, and anxiety. Along with these sorts of side effects, there's the added danger of addiction. Due to the euphoric feeling it can provide, some people may find themselves dependent on Adderall, and this can lead to abuse. It's possible that taking Adderall may not be the best solution for you, in that case, you should always talk with your physician as to whether this is true, and which alternatives exist in place of Adderall.
Looking for medicinal ADHD treatment? Click the button below to book your appointment.
Doctors in Miami Who Prescribe Adderall
If you or a loved one might be suffering from ADD/ADHD, narcolepsy, or have any of their related symptoms, schedule an appointment with Mango Clinic Miami today. We understand that you might need your Adderall prescription the same day, so we will do our best to help you. We do not guarantee approval for Adderall but in case if all requirements are met, you will be able to get your ADHD medications the same day.
Our staff of Florida licensed professionals is certified to help provide you with solutions to keep you living a happy and healthy life. Since each patient is different, with unique individual needs, we conduct thorough ADHD testing to make sure we can provide the best set of viable options for your ADD treatment. At Miami Mango Clinic, you're given the utmost attention and care to ensure the most beneficial and healthy solutions.
Contact us at Mango Clinic for ADHD treatment or click the banner below to book your appointment.