Chlordiazepoxide – Usage, Addiction And Treatment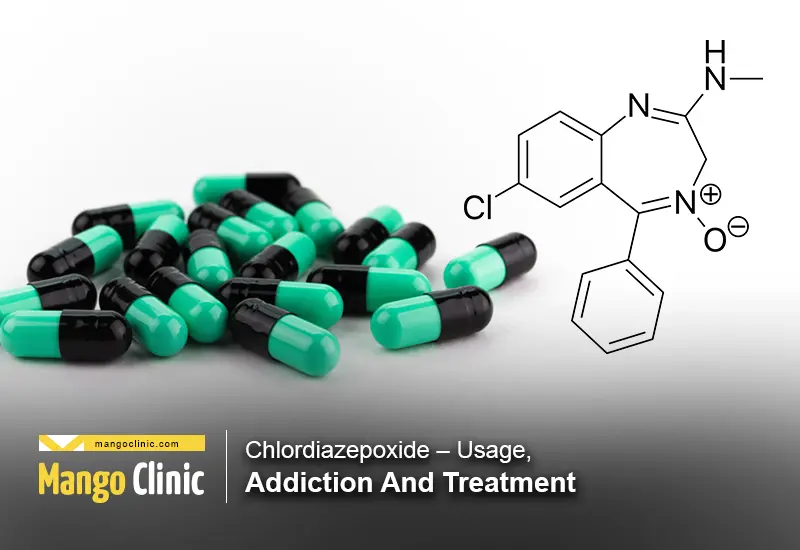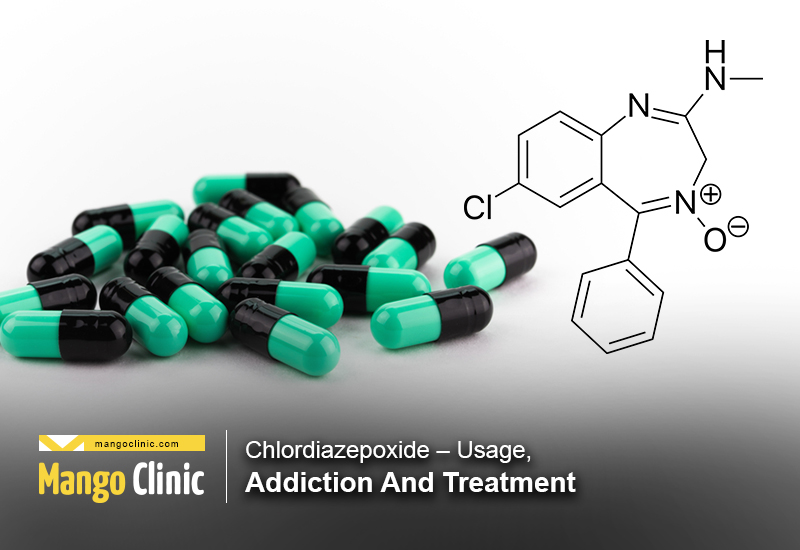 If you are interested in getting chlordiazepoxide, then you will want to know more about benzodiazepines. Mango Clinic helps patients across the state and country in a variety of ways pertaining to health. Our services include getting prescription pills, emotional support animals, and even Botox and fillers. We want to make sure all potential patients understand how some of these services work, such as what benzodiazepines are and how drugs like chlordiazepoxide can be beneficial for you.
Across the country and the world at large, prescription drugs are a popular way of dealing with the symptoms of life. Some people are unable to go about their daily tasks due to disorders or ailments that they have. These disorders and illnesses could have been with the person their whole life or just recently come about due to one reason or another. Whatever the case may be, everyone has their reasons for seeking medical aid, which can be very beneficial to one's overall health. This is why prescription drugs have become so widely used and sold throughout the world.
Otherwise known as "benzos," benzodiazepines are what many take to treat their anxiety, among other related and similar disorders. A helpful way to take care of ailments, benzodiazepines can be acquired by getting in touch with a local physician. After you have had an evaluation, your doctor can prescribe you medication, which includes dosage amounts. So if you want to get prescription drugs legally, all it takes is a doctor's appointment.
Get proper treatment for anxiety. Click the button below to book your appointment.
What Is Chlordiazepoxide?
Chlordiazepoxide is a benzodiazepine that helps treat anxiety disorders, along with insomnia and withdrawal symptoms from drugs/alcohol. The effects of the drug can last for several hours, and it is not usually used for more than a few weeks.
The chemical reaction of chlordiazepoxide involves the stimulation of GABA receptors. Neurons and transmitters in your brain become influenced by the drug, and these effects are felt across the body to treat the ailments of the user. Disorders that involve restlessness are treated by stimulating the body in some way since the lack of regular stimulation is what causes the symptoms.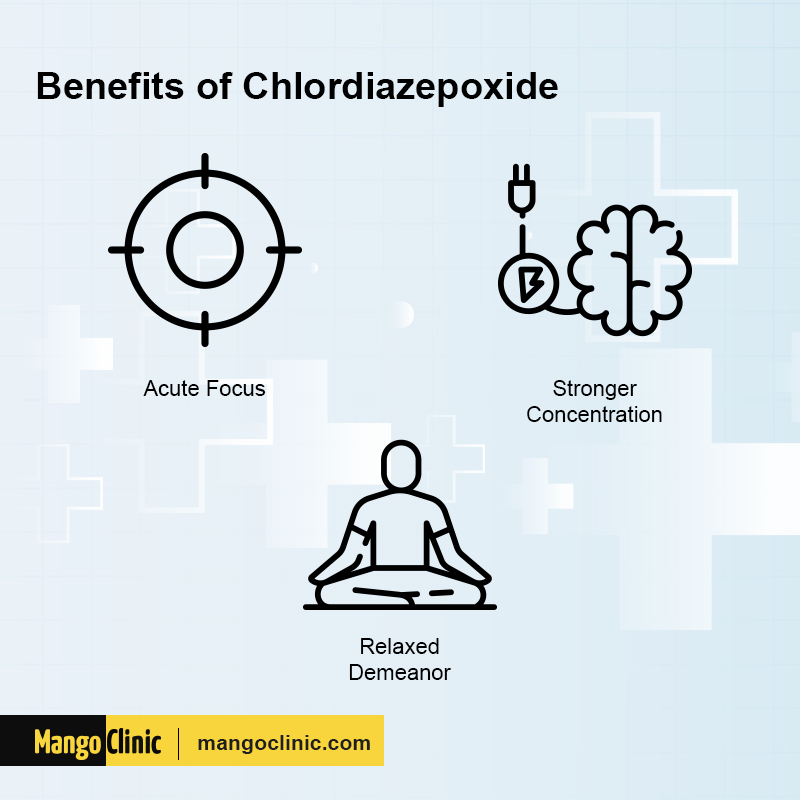 What Is Chlordiazepoxide Prescribed for?
Along with anxiety, chlordiazepoxide is recommended for those suffering from insomnia and withdrawal symptoms. Patients who take chlordiazepoxide should not be taking it for longer than a few weeks, as the body becomes tolerant of the drugs. This is a similar situation with other types of benzodiazepines; while the drugs work as a treatment against one's ailments, the body will eventually get used to the current dosage. Short term usage is the aim of these drugs, so you do not want to be taking it long enough for your body to be completely tolerant.
A person with an anxiety disorder, insomnia, or withdrawal is who chlordiazepoxide is primarily recommended for, but these are not requirements for this or other types of "benzos." Plenty of people who do not strongly identify with these types of disorders seek prescription medication.
Get yourself treated for insomnia. Click the button below to book your appointment.
What Are the Benefits of Chlordiazepoxide?
This medicine can provide positive benefits that allow for more acute focus, stronger concentration, and a more relaxed demeanor, especially if stress is involved. These are results that can be benefited by all users of chlordiazepoxide.
What Are the Side Effects of Chlordiazepoxide?
Like other "benzos," chlordiazepoxide can be highly dangerous if misused. All prescription drugs may have some side effects. In the case of chlordiazepoxide, patients may feel:
Nothing too out of the ordinary, but it should be kept in mind if you are considering taking the drug. When learning about possible side-effects, it is also wise to know when might be the best times for taking the medication to avoid any problems.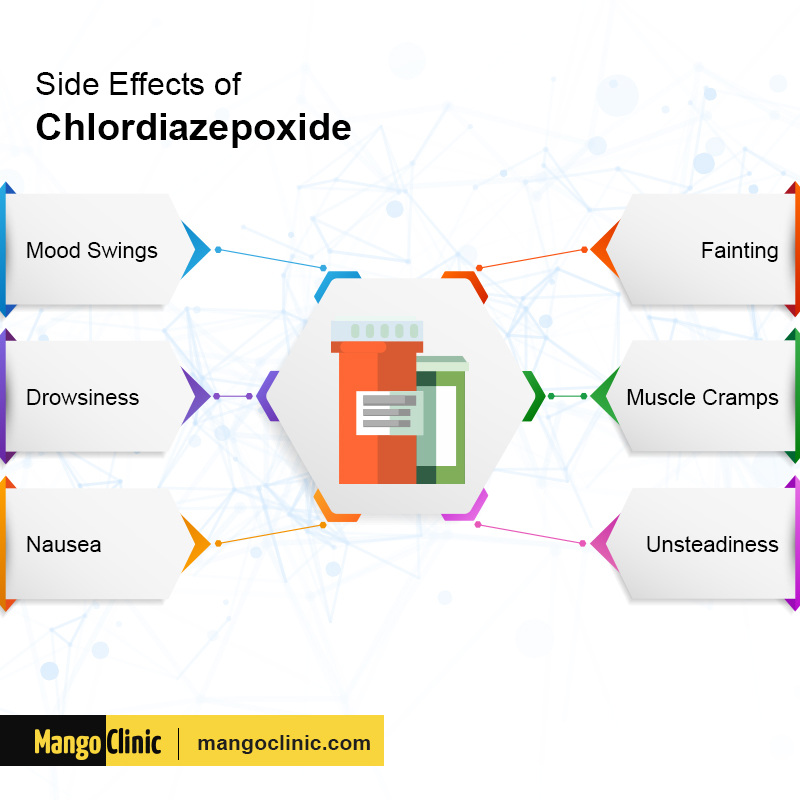 Over-Dosage of Chlordiazepoxide
The most severe side-effect that can come from chlordiazepoxide is overdosing. This is an issue that can affect any benzodiazepine and has additionally become a significant issue across the country. There are many out there who will think their dosage is not enough, or that they should be taking more than prescribed, and that can lead to problems. Not everyone who takes "benzos" becomes addicted to the point of overdose, but it happens often enough that it stands as a real risk. Be sure to talk with your doctor if you feel you might develop an issue when taking chlordiazepoxide.
Chlordiazepoxide Addiction
One of the most critical is dependence, which can result in getting symptoms of withdrawal (especially problematic for users already trying to recover from withdrawal). A user can also develop the previously mentioned tolerance for the drug, at which point the effects will no longer be working for them. While you could increase the dosage, this is not always recommended, as the idea is to get off the drug. This is why you should not be using chlordiazepoxide for longer than a few weeks, as prolonged usage can cause problems for the user.
Get effective treatment for mental health issues. Click the button below to book your appointment.
Conclusion
While chlordiazepoxide can be dangerous if abused, it is still recommended by medical professionals for patients who would benefit from it. If you are interested in getting chlordiazepoxide or any other benzodiazepine, get in touch with Mango Clinic Miami. Our staff of medical professionals will help you choose the right medication for your specific needs.
Contact Us at Mango Clinic for chlordiazepoxide treatment or click the banner below to book your appointment.