Adderall: Treatment, Side Effects and Precautions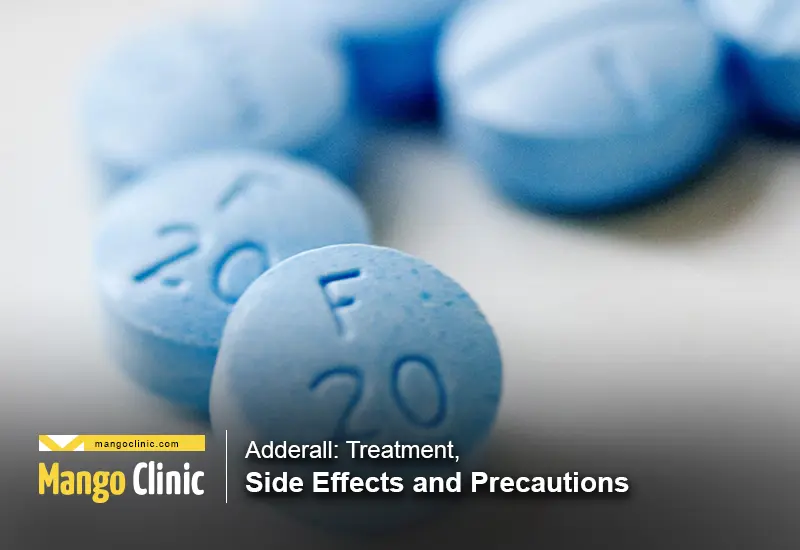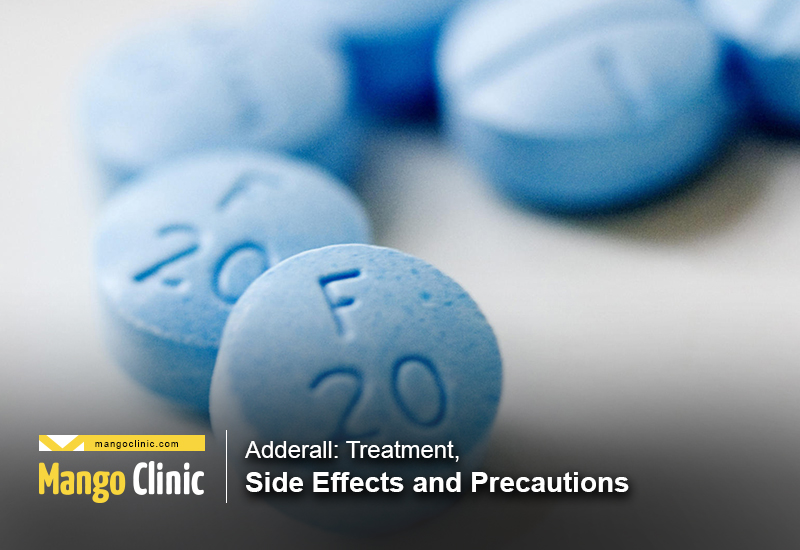 Mango Clinic Miami provides health services for patients who are looking for prescription medication amphetamines such as Adderall. Our staff of medical professionals understands that everyone has individual needs, and we make sure they are met to full satisfaction. If you are interested in stimulants such as Adderall, make sure you understand the reasons for being prescribed, the benefits, and the risks involved.
Get yourself treated for ADHD with Adderall. Click the button below to book your appointment.
In a busy and stressful life, it can be beneficial to have something to keep us going. Many people who do not think they have any ailment or do not have a disorder may still benefit from seeing a medical professional about their health. Even if everything seems fine, underlying issues, whether admitted or not, can be preventing a person from living a better life. Some of these people might be feeling anxiety and overstress which can cause them to exhibit symptoms associated with specific disorders.
Attention Deficit Hyperactivity Disorder (ADHD)
ADHD is among these disorders, which prevents people from being as focused as they could be. This disorder can be present in individuals for many years in childhood, or it can become a more significant problem when they reach adulthood. Sometimes a person may not realize they have symptoms associated with ADHD, or they have lived with it for so long that they would rather not treat it. In any case, whether minor or severe, a person with ADHD can take stimulants such as Adderall for treatment.
What Is Adderall?
Adderall can treat a wide variety of ailments, so do not think you are excluded if you do not have ADHD. Aside from other severe cases such as narcolepsy and obesity, a patient can be prescribed Adderall if they qualify under certain conditions. If you are feeling stressed and unfocused, and if that stress and lack of focus are ruining your daily life in some way, you can qualify.
You can speak with a licensed doctor about being prescribed the medication. After an evaluation, you and your doctor will come to a decision that will work best for you. You can choose from different types of amphetamine drugs, including Adderall, which is among the most well-known amphetamines.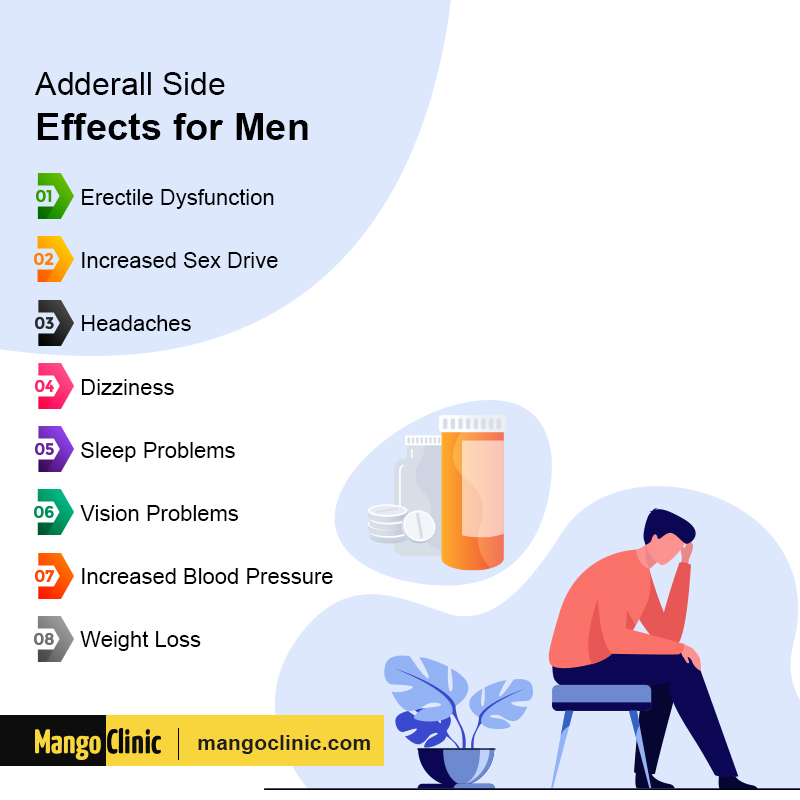 How Does Adderall Work?
The way stimulants like Adderall work is by going to your brain and helping release dopamine. The name "stimulants" gives away the primary process of the drug, which is to stimulate the brain, which helps release dopamine into the body. This is important because the cause of the stress or ADHD symptoms usually stems from your brain not having enough activity, which then makes you much more restless. Without an active mind, you will be unable to focus properly, as your brain will be in desperate need of stimulation.
As contradictory as it may seem, it's the stimulated activity that allows the brain to regain focus. Instead of being distracted and unfocused, Adderall will make you alert and sharp, with increased focus and concentration. The drug's ability to make patients more alert and focused is a big part of why people, such as college students, who deal with their own type of stress, become so interested in it. As long as you meet the conditions that make it legal to be prescribed stimulants, you should be able to get them with the help of your local and licensed physician.
Get proper treatment for stress. Click the button below to book your appointment.
Adderall Types
Adderall comes in a couple of variations, specifically
Adderall IR (immediate-release): Adderall IR works quickly, but it only lasts for a few hours, meaning you have to take it multiple times throughout the day.
Adderall XR (extended-release):  Adderall XR instead takes a bit of time to get working, but lasts for usually half of a day; this means XR is meant to only be taken once per day or every 12 hours
The differences have to do with how long the drug will last per dose, and this also varies by individual dosage from patient to patient.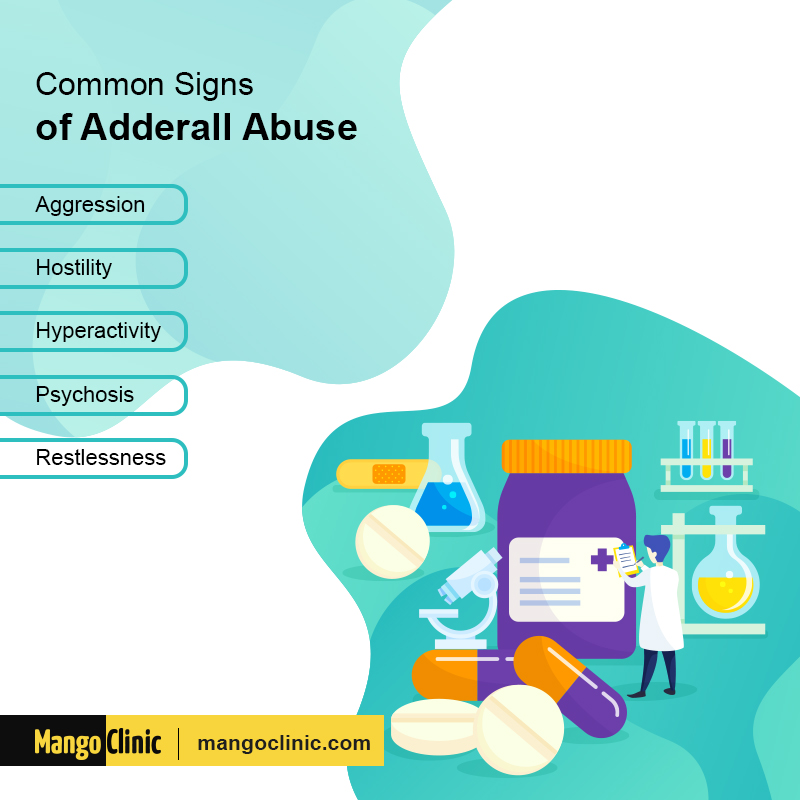 Side-Effects of Adderall
While Adderall can keep you alert and provide you with higher concentration, you should still be alert to the dangers associated with prescription drugs. Whether it's stimulants or something else, these drugs can be a problem if you do not take them responsibly. Some of the common side-effects can include increased heart rate and hypertension, which causes a patient to feel worse than they already did. This is especially an issue since drugs like Adderall are designed to reduce stress and anxiety, making such effects highly unwanted and problematic.
Some other side-effects associated with stimulants include
Nausea
Dry mouth
Blurred vision
Muscle contractions.
Psychological Effects
In addition to physical effects, stimulants are also known to provide psychological problems as well, possibly. One of the most common is being too alert, which can cause a person to be overly active and unable to be still. This can also result in a person getting insomnia, which might be a reason why many do not recommend taking stimulants before going to bed.
Anxiety, issues with libido, and delusions can also be part of the side-effects of taking an amphetamine.
Get treatment for anxiety from licensed physicians. Click the button below to book your appointment.
Causing Dependency and Addiction
One other issue that is not always stated has to do with dependence and tolerance. Stimulants, like other prescription drugs, can be easily abused by patients, resulting in dependence and addiction. The body can become quite used to the drugs being taken, especially if you take too many in too short of time, which might encourage a patient to increase their dose. While increasing your dose is fine and something you can do, it can be a problem in some cases. Patients who have addictive personalities might be recommended not to take stimulants and other prescription drugs for these very reasons.
Adderall can be a very helpful stimulant for many patients, but it is always important to understand exactly what the drug does and the possible side-effects involved. If you are interested in getting prescribed, then make an appointment with Mango Clinic. Our licensed doctors can help you understand the drug options available to you, the pros and cons, and which ones would be best for your individual circumstances. Mango Clinic understands that everyone has a different medical history, and we want to make sure you get the absolute best treatment possible. Call us or visit our website to set up your appointment today.
Contact Us at Mango Clinic to get Adderall treatment or click the banner below to book your appointment.