Weight Loss Medications: What Is Contrave?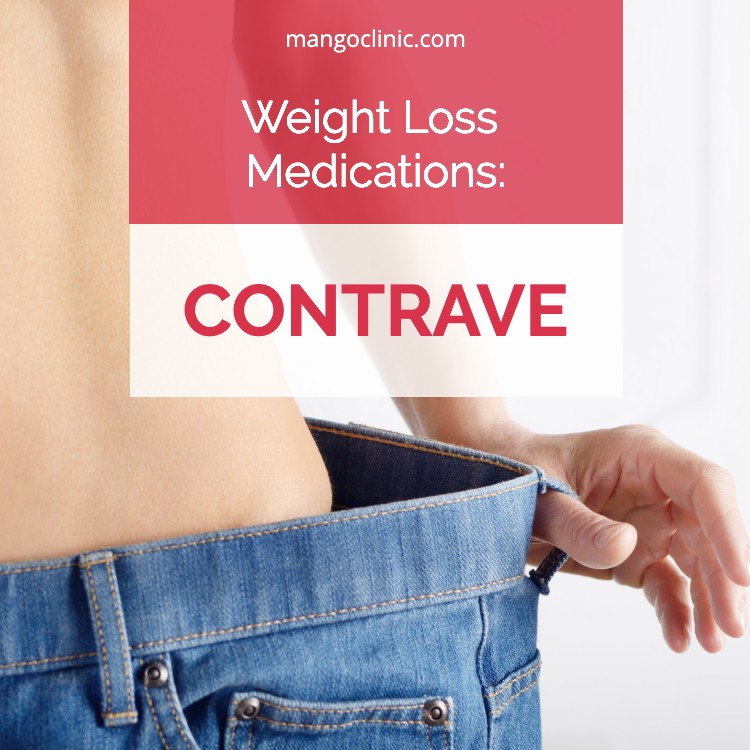 Contrave Prescription for Weight Loss
Those who are interested in losing weight should get in touch with Mango Clinic. We have licensed physicians who can evaluate you and help you determine what medication is best for you. Contrave can help many patients lose weight, as well as help promote a healthy lifestyle of exercising and eating right. Mango Clinic understands that everyone is different and that everyone has their reasons for losing weight. We want our patients to understand how effective a weight-loss drug can be and how it works best when combined with a total change in one's lifestyle.
Everyone who has the aim to lose weight has their wants to do so for one reason or another. Whether you want to avoid heart problems, diseases, or are interested in becoming more fit, losing weight is rarely a bad idea. In the case of some people, losing weight is what they need to live a healthier life that will allow them to live better.
However, losing weight is not always so easy. For some, they may think it is impossible to lose weight effectively. It may look like something a privileged few can do, but it isn't. No matter your situation, losing weight is not out of your reach and is something you can achieve. It may not always be easy, and it can definitely be harder for some, but there are options for everyone.
What Is Contrave?
Contrave is a weight loss drug aimed at treating those who classify as overweight or obese. The reasons for needing or wanting to take medication can vary, but what matters, in the end, is the effective use of the drug. If you are interested in a weight-loss drug, Contrave will help you lose weight in a healthy and helpful manner. The drug is a combination of two medications that target neurons in the body in order to limit your appetite and increase your energy.
Weight loss drugs do not magically make you shed pounds while you sleep, but when combined with exercise and a revised diet, it can be immensely effective. You also may not see results as quickly as you want, but that is all part of the process. Weight loss drugs are made to help you lose weight steadily, as this is both a healthy and safe way of losing weight. So if you start taking Contrave and only see yourself losing a few pounds in a few weeks, rest assured this is normal. What's more important is that you keep losing weight over the months that you continue to take the drug.
Diet and Exercise with Contrave
If you plan to start losing weight with the help of medication, you have to make sure you are also exercising. While people know that exercising is a healthy activity that can help you lose weight, some people may not understand that weight loss medication directly benefits from exercise. The truth is that drugs like Contrave can only really work when combined with exercise, as the drug alone can only do so much. If you want to ensure healthy and regular weight loss, you have to get in shape.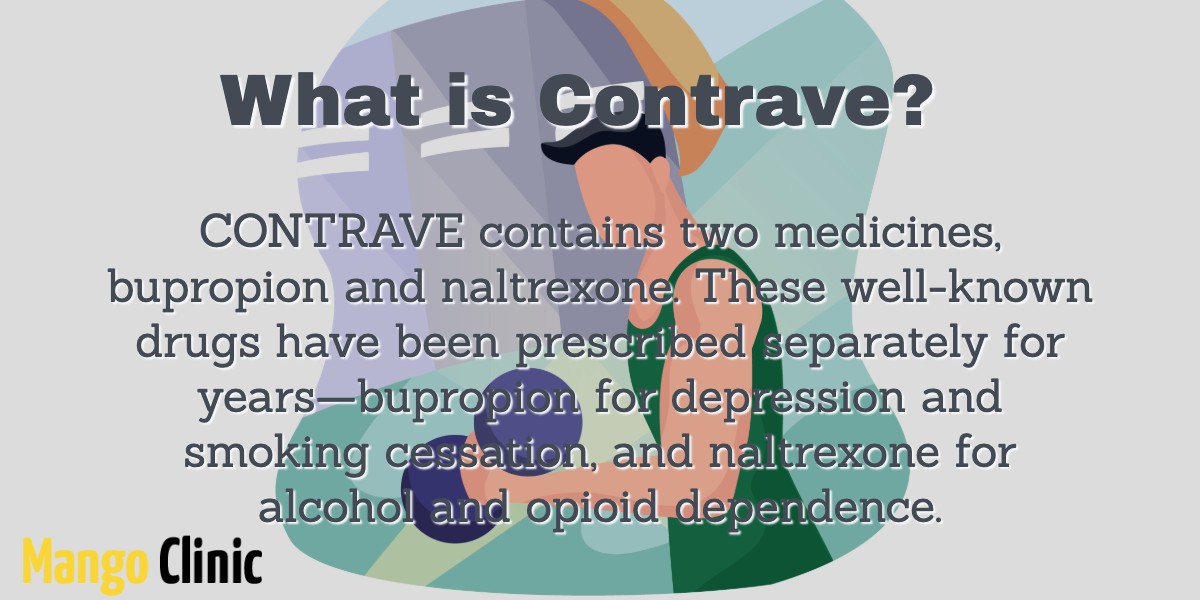 Types of Exercise
Exercising can be a variety of things, as there are activities for all types of people. If you're into sports, you may consider participating in one as a form of exercise. With the number of sports that exist, there is no doubt that there is something that will help you stay active and lose weight. Participating in a sport can also help you form social bonds, which is essential when you're trying to lose weight and become healthier.
If you are more interested in going to the gym, you will be happy with the number of options you have for working your body. From cardio machines to weights that let you focus in on specific muscles, the gym provides a place for all types of people to stay in shape. You can even get a personal trainer who will be able to provide you with special exercises that work best for you. A personal trainer can also help you form a diet, which is especially helpful if your trainer doubles as a nutritionist.
Another popular option for exercise is going for walks. Many people do this as a regular part of their week, and it can be an excellent option for some people taking weight loss medication. If going to the gym or doing a sport is too strenuous for you, then simply going on walks is best. Any form of physical activity is essential, so if walks work best for you, make sure you do so regularly.
Diet
The other most important thing to compliment your weight loss medication is a revised diet. Many people will tell you that exercise is only one part of losing weight; if you do not have a healthy diet that compliments your exercise, you won't find yourself losing as much weight. A healthy diet is a key to making sure the exercise and medication are being put to good use. What sort of diet you have is up to you, as there are a variety of diet plans out there for every type of person. Most people would recommend a low-calorie diet, as taking in too many calories is a major factor for why some people gain the weight that they do.
With a combination of exercise and a new diet, Contrave can help you lose weight in a way that is both healthy and effective. While you should not be expecting miracles from a weight loss drug, do understand that modest progress is still a good thing. As long as you stick with the medication, exercising, and diet regularly, you will see results in the long run that will keep you healthy and lower your chances of disease and risk.
If you are interested in being prescribed Contrave, get in touch with Mango Clinic. You may call us at (786) 422-9327 or visit our website to make an appointment with one of our licensed physicians.