Understanding Wellbutrin and Anxiety: Cause and Treatment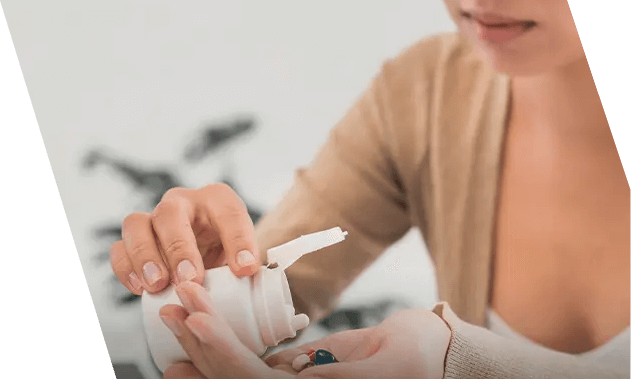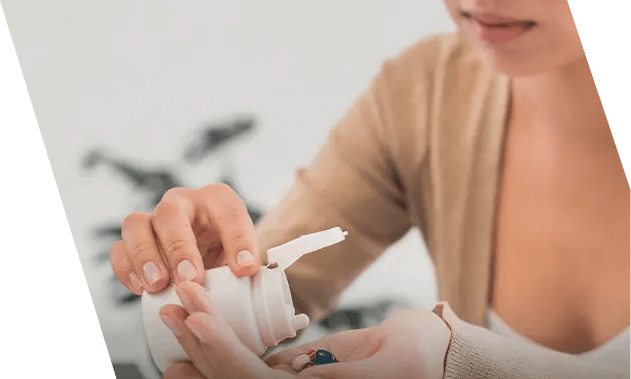 Wellbutrin, known for its generic name bupropion, is an antidepressant with several on and off-label uses. It is FDA-approved for the treatment of depression, specifically, major depressive disorder (MDD). It is, as a matter of fact, the go-to for the treatment of depression. It is also approved for the treatment of seasonal affective disorder (SAD) in addition to being indicated as an effective smoking cessation aid.
Experts have yet to understand how exactly Wellbutrin works to treat and manage depression. However, it is thought that the therapeutic effects are a result of the drug increasing the levels of specific neurotransmitters in the brain, namely dopamine and norepinephrine. These neurotransmitters help to improve mood, memory, concentration and sleep.
Get anxiety medications from expert physicians. Click the button below to book your appointment.
Can Wellbutrin Make Anxiety Worse?
In clinical trials, some of the test subjects developed anxiety-related side effects shortly after they started taking Wellbutrin. It was also noted that these effects are exacerbated in the period following a dosage increase. It is believed that the effects are a result of the dosage is increased too quickly. These Wellbutrin anxiety-related side effects include:
Anxiety
Insomnia
Restlessness and agitation
According to the FDA, up to 2% of the people who experienced these side effects discontinued their use of the medication. For some subjects, these side effects were so severe that they required treatment with anti-anxiety medication and sedatives. esides anxiety, there are other side effects associated with the use of Wellbutrin. The more common ones include throat inflammation, dry mouth, dizziness, nausea, heart palpitations, and inexplicable weight loss. Less common side effects include an increased risk of seizures and worsened suicidal ideation.
Be sure to get in touch with your doctor immediately if you experience severe and side effects when taking Wellbutrin. For most people, the side effects usually go away with time as their body adjusts to the medication.
Does Wellbutrin Help with Anxiety?
While Wellbutrin anxiety is a common side effect, there is also some research data, albeit limited, supporting the use of Wellbutrin to treat anxiety and anxiety-related disorders. According to a pilot study, found Wellbutrin to be comparable to escitalopram for the treatment of generalized anxiety disorder (GAD.) The findings would suggest that Wellbutrin is an effective second or third-line treatment of GAD.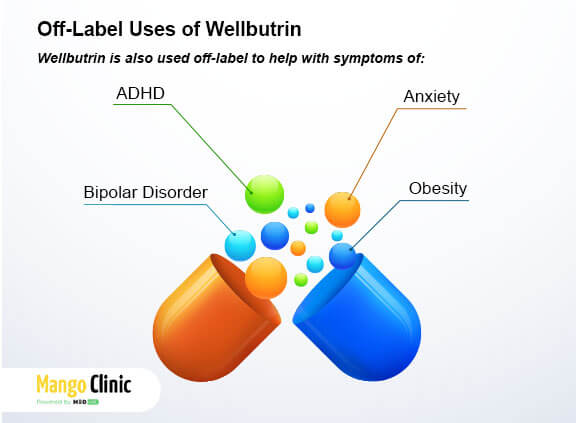 What to Pair with Wellbutrin for Anxiety?
Wellbutrin is used off-label for managing social anxiety and other anxiety disorders. It can be paired with other medications for the most positive outcome.  This medication belongs in a category called norepinephrine-dopamine reuptake inhibitors (NDRIs.) It is the only one in this class among antidepressants. As mentioned, it boosts the level of the two neurotransmitters.
Wellbutrin can be paired with other antidepressants, including selective serotonin reuptake inhibitors (SSRIs) such as Prozac, and serotonin and norepinephrine reuptake inhibitors ( SNRIs) such as Effexor. Your doctor will choose the right combination for you, and adjust your medication accordingly. The dosage will also depend on the type of formulation for which you are prescribed, that is, immediate-release, sustained-release, or extended-release.
Get immediate anxiety treatment and live a normal life. Click the button below to book your appointment.
Taking and Storing Wellbutrin
For the best results, always take Wellbutrin as directed by your doctor. You can take the medication on an empty stomach or with food. If you miss a dose, take it as soon as you remember. Ensure that any remaining doses are taken at least 4 hours apart. Never should you take two doses at a go to make up for a missed dose. Doing so puts you at risk of an accidental overdose, and increases the risk of a seizure.
Ensure that you store your medication well. Keep your Wellbutrin at room temperature and away from moisture and direct sunlight. You should never stop taking Wellbutrin suddenly. Doing so increases the risk of your symptoms getting worse, and you may also experience some withdrawal symptoms including increased Wellbutrin anxiety. If, for whatever reason, you want to stop taking Wellbutrin for social anxiety or any other use, ensure that you first speak to your doctor. The doctor will help you gradually taper off the medication.