What Is Mindfulness Counseling?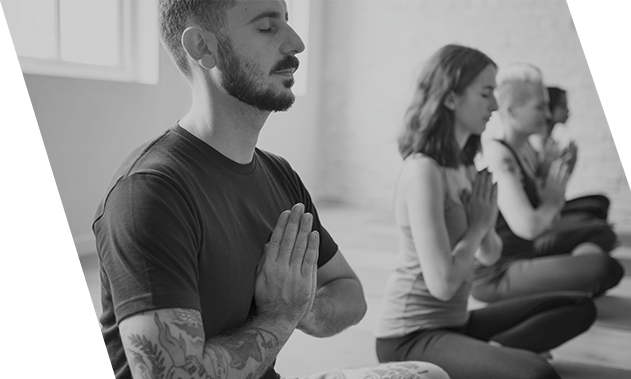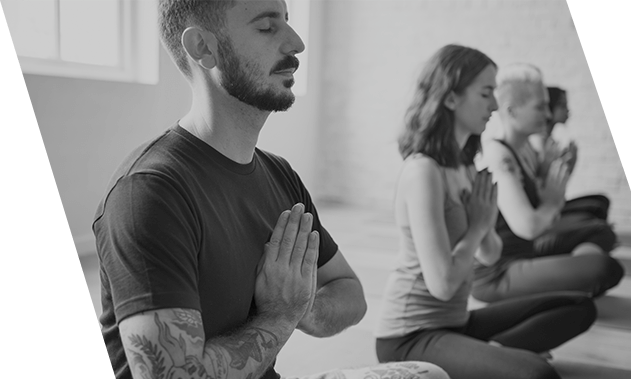 People who practice mindfulness say that the exercise helps them change their views on life. Although it is still a new concept, research shows that practicing mindfulness might be a solution to lowering anxiety. It can also be the key to leaving bad habits and addictions, fighting depression, and managing pain.
The impact it has is commendable. If you want to try it, you are in the right place to find the information you will need to start your mindfulness therapy training.
Consult Magoclinic's licensed experts Today!
What's Mindfulness Counseling?
Mindfulness is the state of being aware, and It is an essential human ability to be present. It means that you are not overwhelmed or overly reactive to situations. Mindfulness counseling is an ancient practice that trains you to focus only on the present. It involves being aware of the moment without categorization, judgment, or opinions. Over time, mindfulness counseling makes it possible for people to experience life. The art of practicing mindfulness can improve with regular practice. Being in the moment can derive joy from small activities happening around the subject because they can experience the actions fully. Mindfulness counseling is a technique used to improve the mental health of patients. Mindfulness meditation is one of the standard practices in the cognitive treatment of depression.
How Do You Do Mindfulness Therapy?
Including mindfulness as a part of a therapy session can help achieve more favorable results. Meditation and mindfulness help cultivate moment-to-moment awareness as a treatment method. Through this strategy, patients can tackle the underlying causes of their anxiety and suffering. Today, mindfulness interventions demonstrate progress for patients dealing with psychological difficulties like anxiety, substance abuse, and OCD. You can include mindfulness therapy in any approach. Whether you take a humanistic approach, psychodynamic or cognitive-behavioral therapy, you can easily integrate mindfulness therapy into the treatment plan.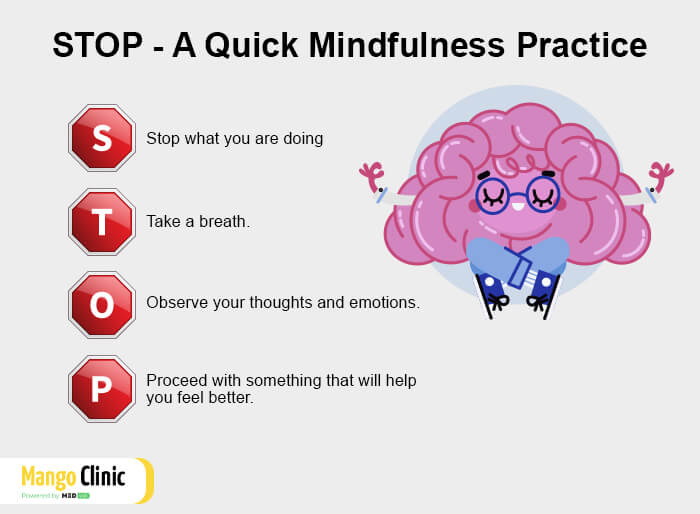 Follow the below listed simple steps to practice mindfulness therapy:
Start by sitting comfortably
Take note of your breathing- monitor your in-breaths and out-breaths
If your mind wanders off, you do not have to beat yourself up. Just concentrate and focus your attention back on breathing.
Now, you can shift the focus to any source of discomfort in your body
After identifying the problem, you should focus on how the discomfort changes with time
Make sure you return to your breaths any time your mind drifts from the issue at hand
Mindfulness Interventions
Mindfulness interventions will help you foster greater attention to your present moment. By accepting things as they are present, you can enjoy the benefits of a mindfulness-based intervention. Some programs include mindfulness-based stress reduction and cognitive therapy (by Jon Kabat). Mindfulness interventions play a huge role in the psychotherapy industry's trends today.
You are at the right place if you need intensive mental health therapy, Click the button below to book an appointment.
Mindfulness Trends in Psychotherapy
According to Ellen Langer, a professor of psychology, mindfulness opens you up to change. It not only trains you to notice actively the things happening around you but also makes you sensitive to perspective. In psychology, mindfulness holds much potential in treating some severe mental health problems.
Some mindfulness therapy trends in psychotherapy include:
Mindfulness & Behavior Therapy
This is an approach that combines mindfulness practices and behavioral therapies. By mastering mindfulness, you get in touch with your thoughts and emotions. On the other hand, behavior therapies help you develop practical and skill-based solutions to tackle a challenge. By taking up this mindfulness approach to your behavior therapy, you can tackle problems better, thus easing stress. You can also overcome depression, impulsive behaviors and control your intense emotions.
Mindfulness-based Cognitive Therapy
Mindfulness-based cognitive therapy, MBCT, is a technique focused on a collaboration between mindfulness meditation and cognitive behavioral therapy. You can take it up as a mindfulness group therapy exercise or alone. Initially, this technique helped people struggling with depression from relapsing. The method trains patients to develop new ways of handling their thoughts and feelings. What is the impact of mindfulness-based cognitive therapy on counseling?
Mindfulness-based cognitive therapy improves emotional regulation and can help patients with recurrent depression from falling back. From a trial to investigate the impact of MBCT on counseling, it is evident that mindfulness therapy training has a positive effect on the subjects. It instills positive changes in self-compassion, empathy, and stress reduction. The study also showed that mindfulness-based cognitive therapy had the same efficacy as antidepressants. More importantly, the technique has zero side effects on the trainees.
Mindfulness and Meditation
Although both practices are ancient, the research on mindfulness and mediation is still new but promising. So far, there have been positive impacts in the lives of patients and counselors practicing mindfulness and meditation.
According to Harvard, mastering mindfulness and integrating it into your meditation session can help:
Reduce stress
Ease depression
Improve well-being by becoming more self-aware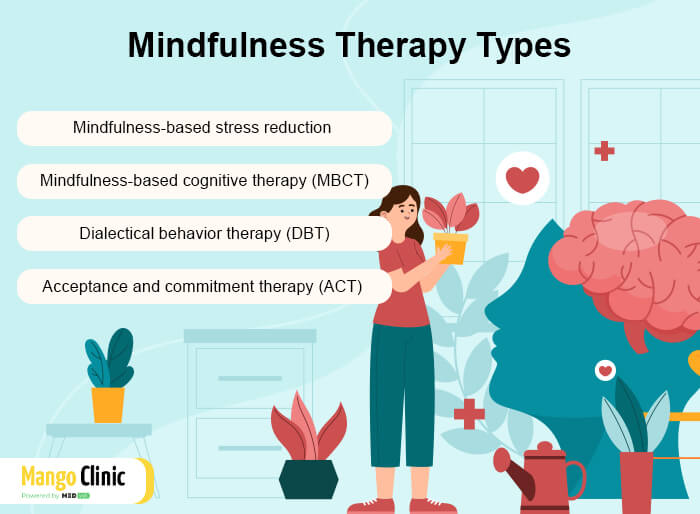 How is Mindfulness Changing Psychotherapy?
Mindfulness meditation is quickly gaining traction in the mental wellness sector. Meditation and the mindfulness trend in psychotherapy practice encourage people to suspend judgment and unleash their curiosity about what is happening at the moment. The idea is to direct non-judgmental observations and compassion to yourself. According to Cambridge University, being mindful can help bring freedom from mental conditioning. Mediation and mindfulness hold potential that could greatly help in the psychology world. Both techniques develop the human capacity to maintain a non-verbal awareness of being aware. The practices have a tremendous impact on therapy sessions, mainly because they have seemingly no side effects.
You can talk to professional mental health specialists at Mango Clinic who understand mindfulness and meditation therapy better. You can enjoy relief from pain and even start to live life after a few sessions with our experts. Reach out today and start your mindfulness journey counseling.