How an ESA Can Help with Depression and Anxiety?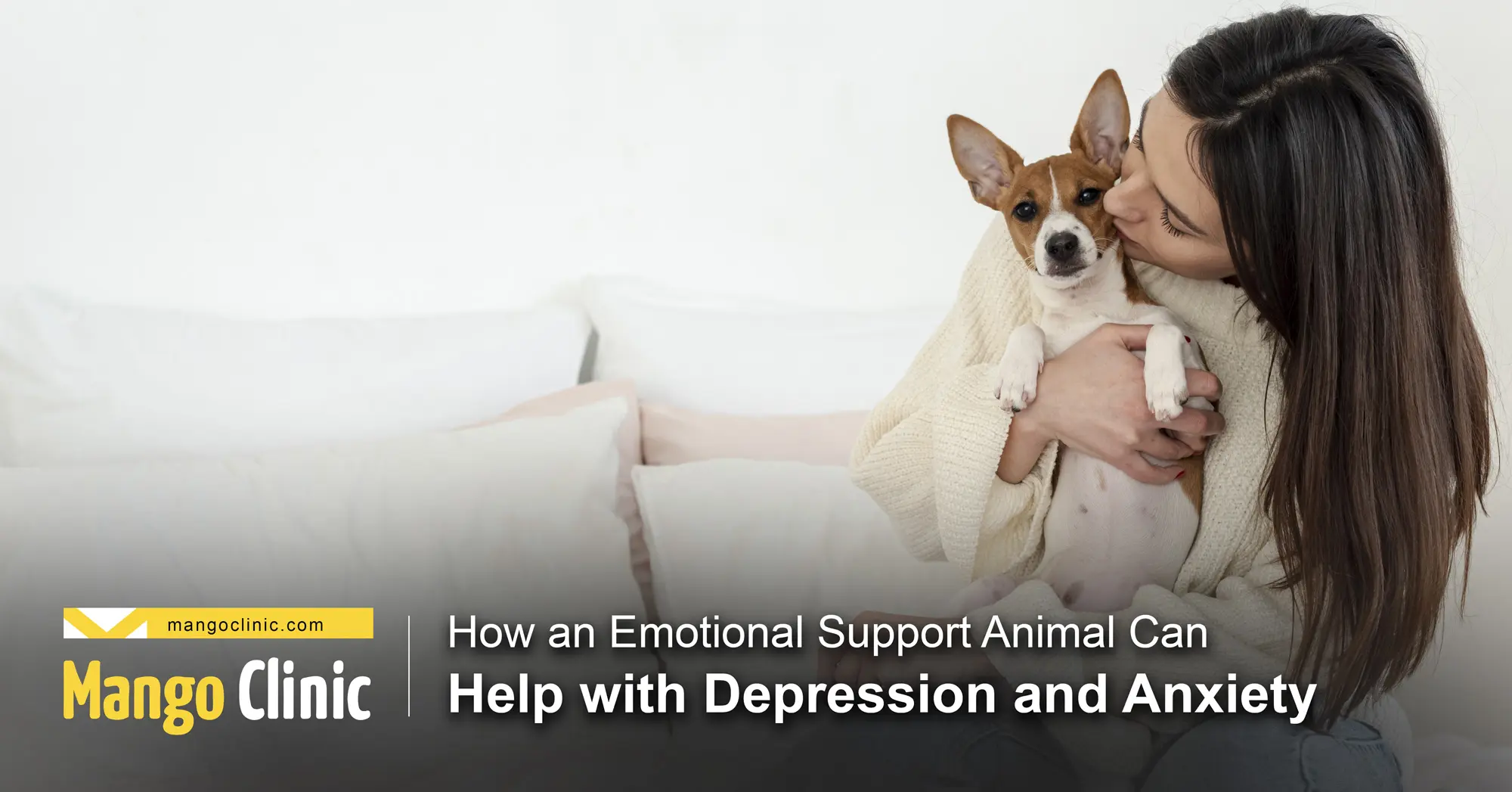 Pets are kept in many households. We regard these furry friends as companions, but did you know that a cat or dog can help you deal with stress, anxiety, and depression? Over the years, pets have become attuned to human behavior and emotions.
They understand your feelings, body language, the tone of your voice, and even your gestures. By merely looking at you, a pet can interpret your emotional state. So, let's take a closer look at how an emotional support animal can help you cope with anxiety and depression.
An emotional support animal can help you to regain your mental health. Click the button below to get your ESA letter.
They Stimulate the Production of Neurotransmitters
Traditionally, people who suffer from depression and anxiety receive antidepressant medication. However, antidepressant medication increases serotonin levels. Research has established that spending time with pets stimulates the production of dopamine and neurotransmitters linked to love and bonding. This can be a double win for you since you'll feel less depressed, and your capacity to show love and affection will increase.
When you spend time with emotional support animals, you'll notice that they live in the moment without worrying about the past or the future. This is something that we humans should learn. Typically, our anxiety and depression arise from worrying too much about the uncertainties of life. Spending time with a pet will make you appreciate the joys of the present. You'll even become more mindful of yourself and others.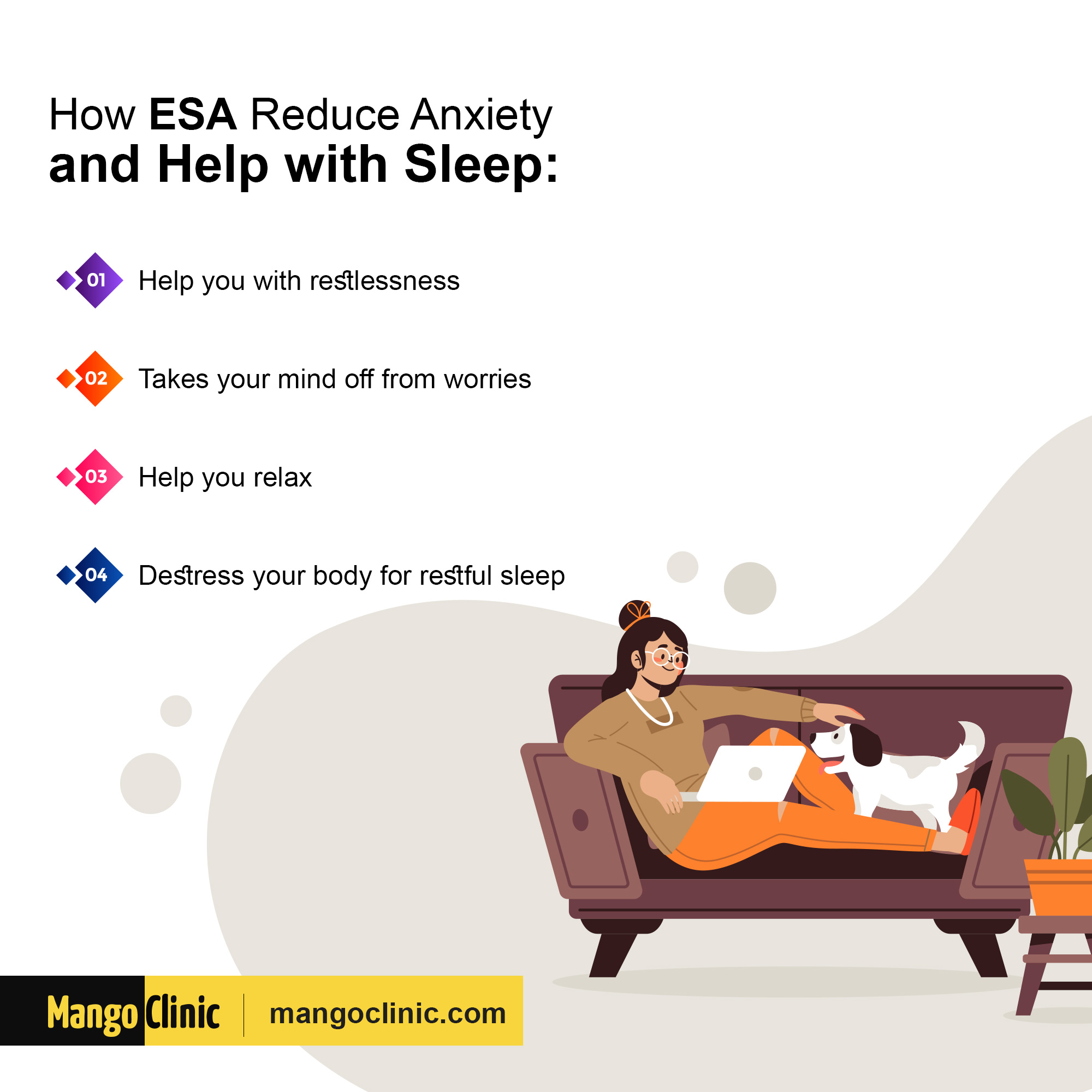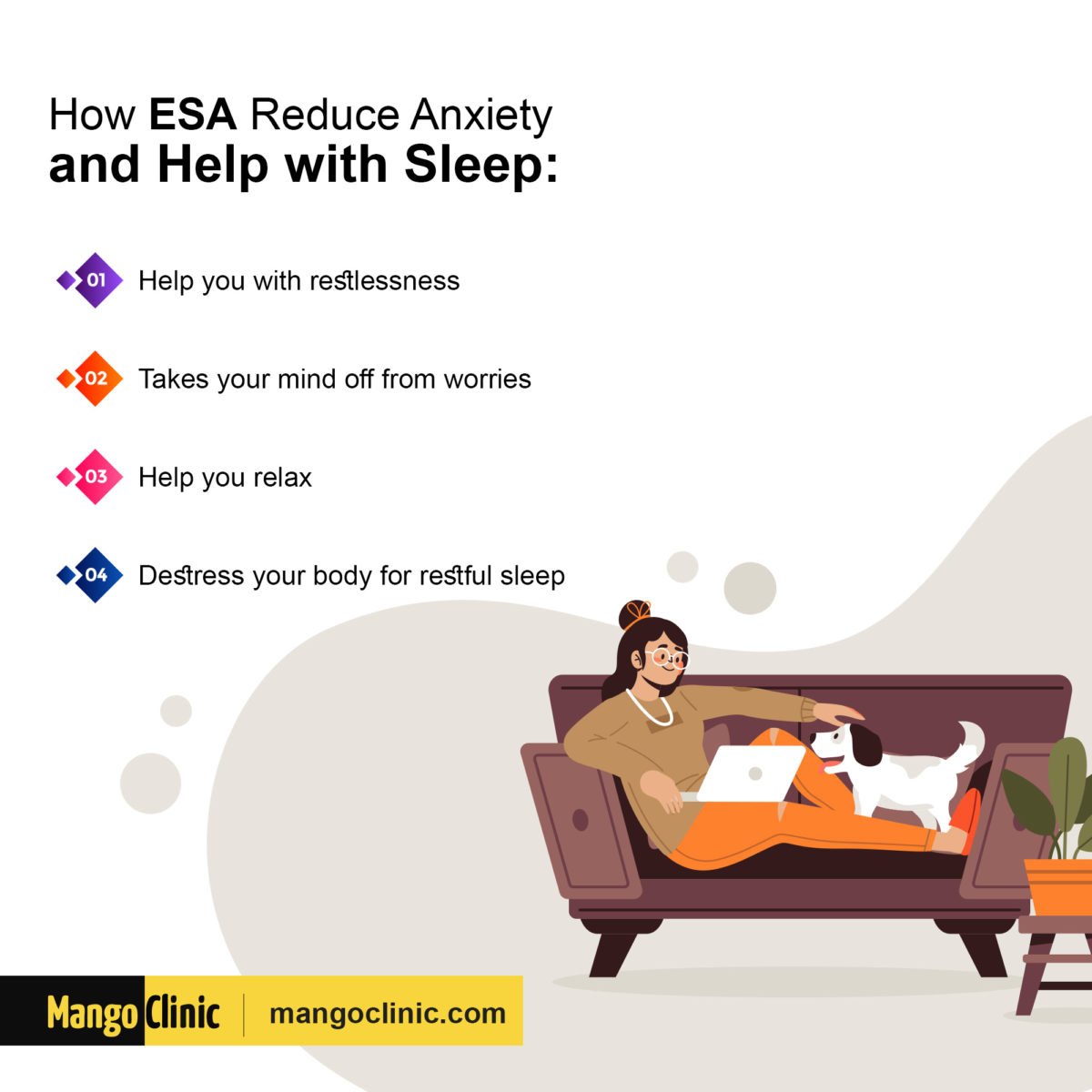 Reducing Anxiety When Flying
It's common to see people flying with their pets. Contrary to what you might think, most of them don't do this to show off, but to reduce anxiety. For such people, having emotional support animals in flight is vital since they make them less fearful about flying. Next time you see someone flying with a dog, you should keep in mind that it's not always for ostentatious purposes.
They Add Routine and Order to Your Day
Many people who suffer from anxiety and depression don't have a daily routine. They end up getting stressed, anxious, and depressed because their lives lack order. This can be a thing of the past if you get yourself an emotional support animal. Most pets, more so dogs, need regular exercise and a feeding schedule.
Maintaining a consistent routine goes a long way in keeping the animals calm and balanced, and it also works for you. When you rear a pet, you'll also find yourself following a constant routine. No matter how anxious, stressed, or depressed you are, you'll always find yourself in better moods when caring for your pet.
Get an ESA letter today with Mango Clinic. Click the button below.
Animals Provide Sensory Stress Relief
Anyone who has ever stroked an animal knows how stress-relieving it is. Scientists recommend touch and movement as two healthy ways of managing stress effectively. Stroking an animal leaves you feeling less stressed and calmer, besides lowering your blood pressure. Moreover, the companionship of an emotional support animal offers comfort besides boosting your self-confidence.
They Provide Unconditional Love
People who suffer from anxiety and depression need to be shown, love. No one is better at this than emotional support animals. These furry companions can provide the unconditional love that you might be struggling to get from others. If you're feeling alone, for instance, a pet will always be there to cheer you up and help you reconnect with the world. Creating a bond with an emotional support animal can help you have meaningful human relationships.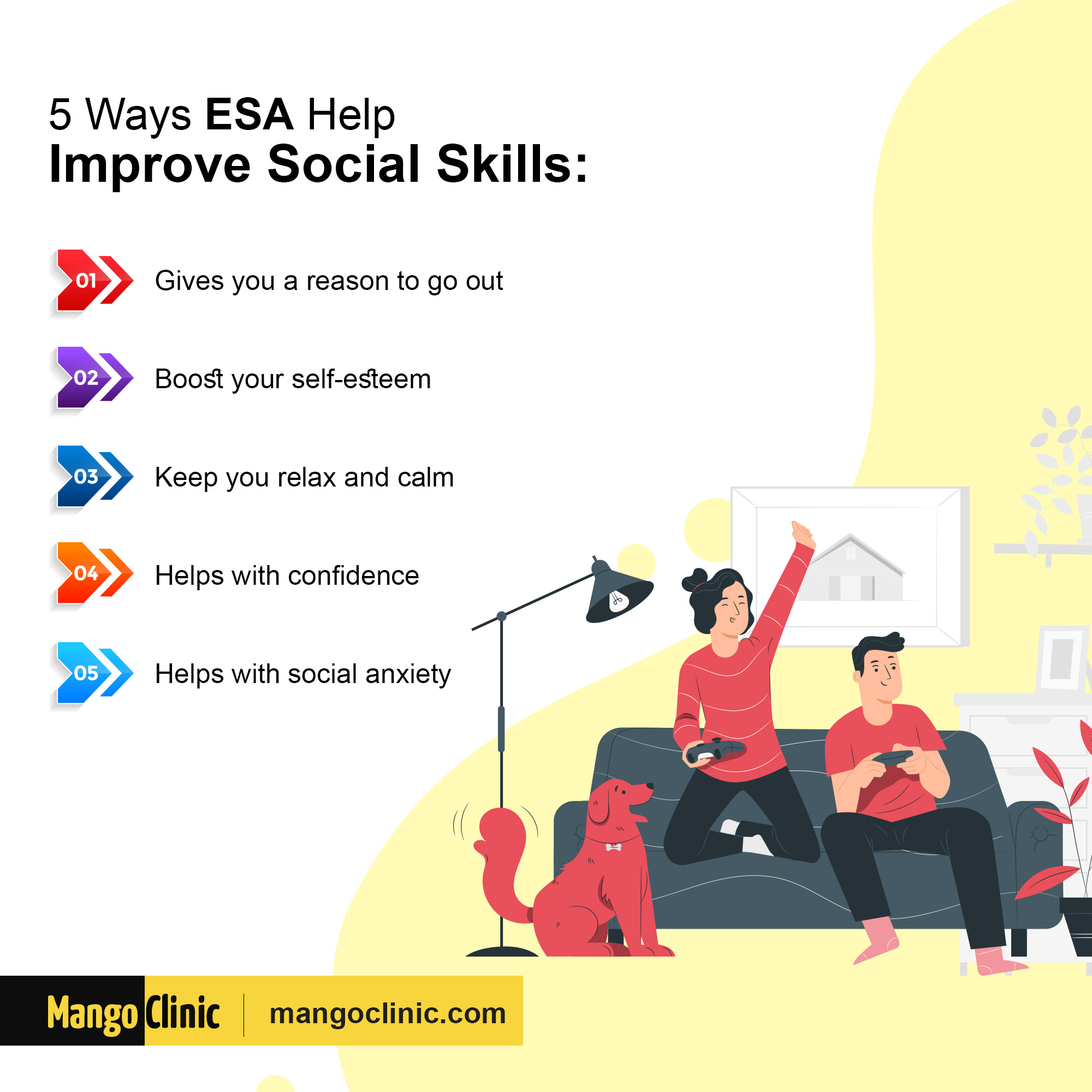 They Compliment Other Treatments for Anxiety and Depression
When it comes to treating most mental illnesses, no intervention works alone. A polygonal approach helps to achieve long-term benefits. Emotional support animals can get integrated into most treatment strategies for anxiety and depression to provide patients the much-needed relief. The animals are not therapy in themselves, but you can use them to manage some symptoms of anxiety and depression.
For instance, you can utilize an emotional support animal in mindful techniques to reconnect yourself with those around you. Trauma Resiliency Therapy entails the use of emotional support animals as a resource to treat emotional highs and lows among individuals with anxiety and depression. This attests to the healing power of pets.
Animals Provide Social Support
Those who keep pets regard them as social companions. With time, you're bound to develop a psychological bond with your animal. As you grow psychologically close to a pet, it will provide the well-being benefits that you'd get from socializing with other people. The psychological bond and daily interactions with your emotional support animal help to relieve your anxiety, stress, and depression even without talking to anyone.
Lower your stress level with an emotional support animal. Click the button below to get your ESA letter.
Getting Your Emotional Support Animal Recommendation
Nearly 20% of American adults suffer from anxiety, while 7% battle depression. However, many don't know that they can manage their anxiety and depression by using emotional support animals. These snugly companions can help restore your health and wellbeing. Contact us at Mango Clinic for an ESA letter or click the banner below to book your appointment.