How Long Does Adderall Last? Where To Buy Adderall In Miami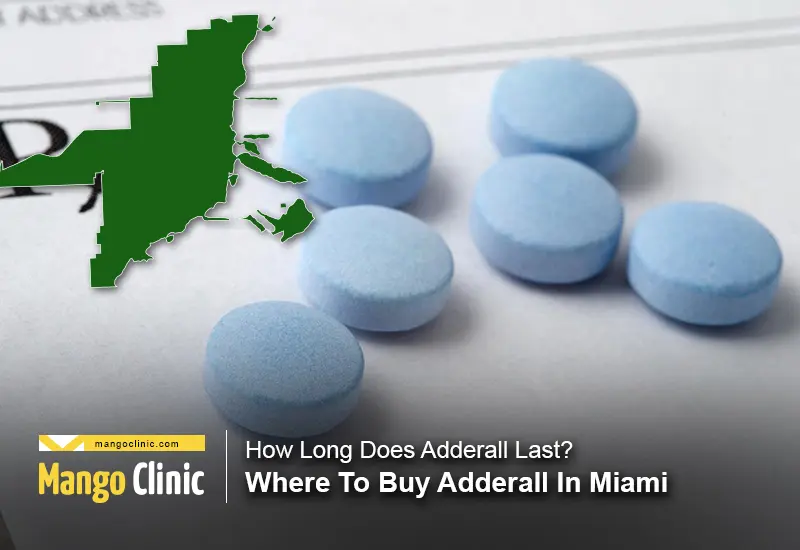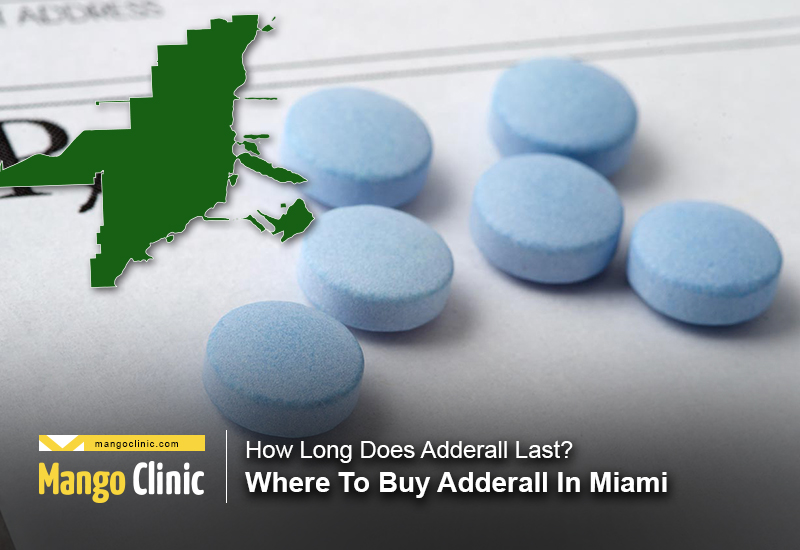 Do you ever feel more restless than usual? Maybe you feel more tired than you have in the past. It could be something in your diet, or it could be something natural within the body. Perhaps you are finding yourself unable to concentrate very well; this could be something that has been developing for years or it just started happening to you. You could be exhibiting symptoms of ADHD, which would explain the restlessness and unease you are having.
It is not unusual for adults to have ADHD; the symptoms may include agitation, inability to focus, and feeling hyperactive. There are different ways to treat ADD/ADHD; one of the common ones include Adderall. It is always important to understand how the medication affects you as it may have different short and long-term effects. How long does Adderall last? In this piece, we are going to give you some insights into that.
Get your ADHD treated by expert physicians. Click the button below to book your appointment.
Narcolepsy, which is a sleep disorder that has you feeling sleepier than normal, might be another condition treatable with Adderall. For those with narcolepsy, you can find yourself wanting to sleep during the day, and in some cases, will fall asleep. The sight of someone with narcolepsy just falling asleep during a regular daily activity is thus not that unusual when the condition is understood. While an actual doctor's exam is needed to determine if you do or don't have narcolepsy, it is important to understand that a lack of hypocretin is usually the cause.
Mango Clinic can help you better understand whether any symptoms you have are related to ADHD or narcolepsy. Located near Downtown Miami, our clinic is dedicated to helping you combat whatever illness or ailment you may have. Whether it's physical, psychological, or both, our experienced and certified staff of doctors can assist you in finding the very best help possible. Through examinations and evaluations, we can help you discover ways to get you feeling better, including prescriptions for well-regarded and helpful medication.
Adderall for ADHD and Narcolepsy
ADHD and narcolepsy don't exactly have much in common, but there is a reason we brought them both up;  Adderall may be used for treating both. This is a combination drug that is used on the central nervous system that causes varying effects on a person. Adderall is used to treat both ADHD and narcolepsy, as it is used as a cognitive enhancer, which allows a person to heighten their focus and attention in ways they otherwise could not.
Adderall takes two amphetamine enantiomers and uses them to alleviate the symptoms of ADHD and narcolepsy. The results associated with this include increased focus, feeling more awake, and improving your cognitive functions. With a regular low dosage, a person can experience positive effects from Adderall, allowing them the chance to live a more regular life. However, Adderall is also easily abused; in addition to improving focus and cognitive recognition, it is also known for making one feel euphoric. The better feeling it provides to a person can be easily taken advantage of, causing a person to abuse the amount they would normally be prescribed.
It's also important to understand the side effects involved. For one thing, you can find yourself being dependent on Adderall, and this in itself is a possible danger, but it can be prevented ahead of time. As long as you understand that this drug should not be abused, and you can stick to that, addiction to Adderall should be avoidable. Some other psychological side-effects include having a greater air of confidence, mood swings, being more alert, and insomnia. Physical side-effects vary from person to person but can include dry mouth, fatigue, hypertension, erectile dysfunction, weight loss, and blurred vision.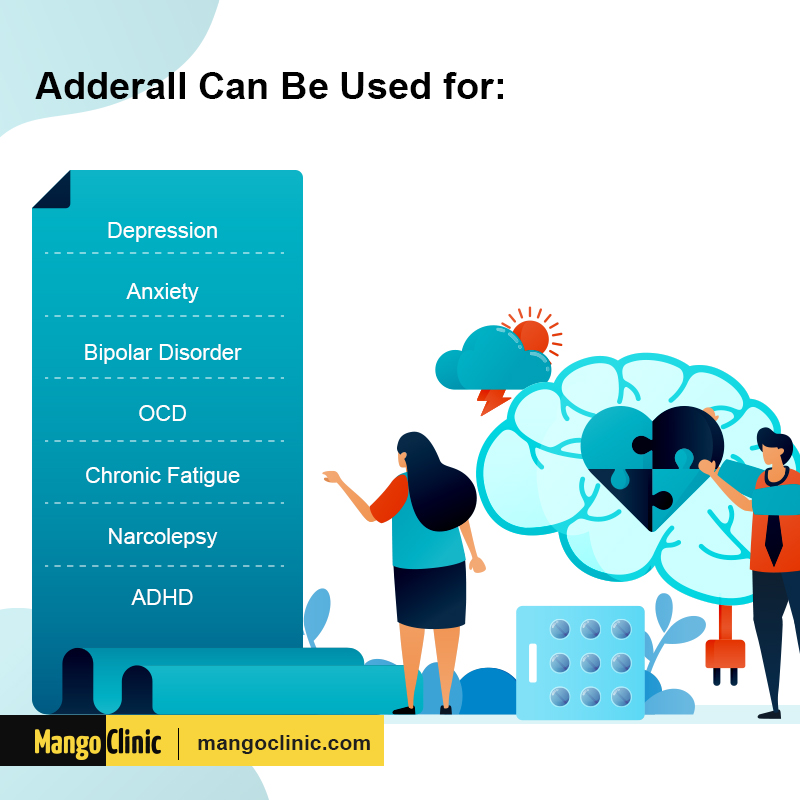 How Does Adderall Work and How Long Does Adderall Last?
It starts with the brain's lack of dopamine, which is located in what is known as the brain's reward center. This area is what tends to cause motivation for doing things, so people often want to stimulate their brain's reward center. When dopamine, a major neurotransmitter, is lacking, it can cause a person to lose their focus because they are unknowingly seeking distractions. It's the release of dopamine that can cause a person to not be as anxious or agitated, and this is what Adderall does for the brain.
As an amphetamine, Adderall stimulates any stagnate dopamine and releases it, which allows for the brain to function more regularly. By stimulating the very thing that causes you stimulation with motivation and distraction, you are able to actually treat common ADHD symptoms.
Looking for natural ADHD treatment? Click the button below to book your appointment.
How Long Does It Take for Adderall to Kick in?
So, how long does Adderall last? The time it takes for Adderall to affect you will depend on whether you are getting Adderall Immediate Release (IR) or Extended Release (XR). Adderall IR will last around four hours; it needs to be taken throughout the day in order for the person to keep its effects going. Adderall XR can last an entire 12 hours, while the drug itself can stay in your system for a full 24 hours.
The amount of time traces of these drugs stays within your system also vary, since XR is a much stronger type than IR. Since IR is not as strong, traces of it within your body do not usually last longer than a couple of days. This is not the case with XR, which can leave traces lasting around four days, due to its higher concentration and stronger effects.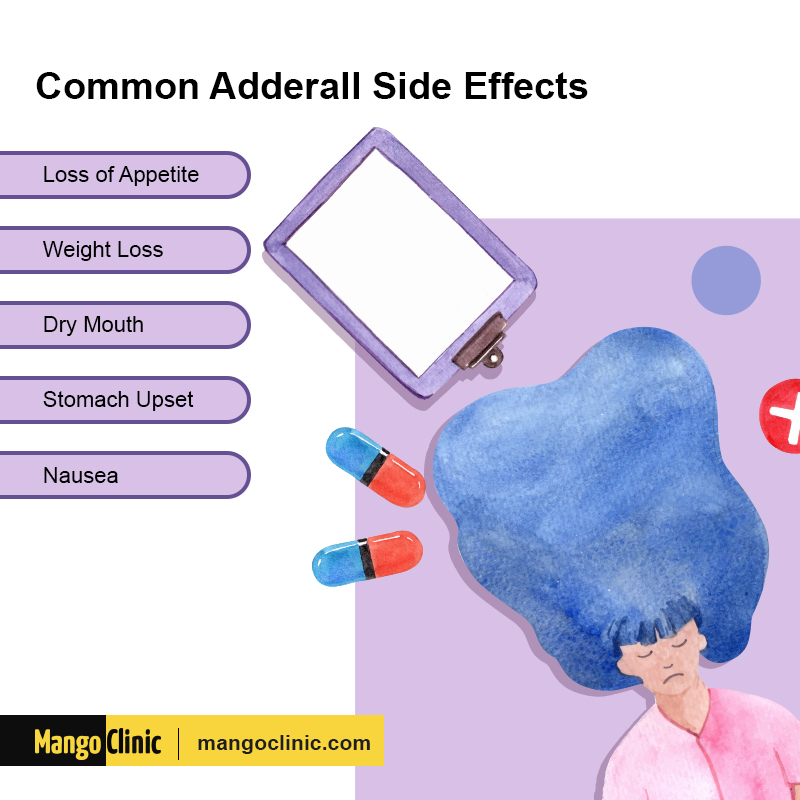 If you decide you would like to take Adderall, be sure you understand the possible consequences and side-effects of doing so. Adderall could be just what you need to find relief, allow you to refocus well again, and keep you alert. But it can also be easily abused, so you should still maintain some caution when deciding if any kind of prescription medication is right for you.
Before anything else, you should always consult with your medical physician. Be sure you understand how long Adderall lasts and which type is best for you. While you may think you have a disorder or that you need to be checked out, you will need to set up an appointment with a local doctor so you can be absolutely sure. They will be able to evaluate you and decide whether medication is among the best options for you.
Want to get FDA Approved ADHD Drugs Only? Click the button below to book your appointment.
Conclusion
If you would like to be evaluated for possible ADD/ADHD treatment and for prescription medications like Adderall, come to Mango Clinic Miami; we can help you make the best choices for whatever your disorder or ailment might. You can call us or visit our webpage to learn more about the clinic and to set up an appointment. Don't wait and wonder whether or not you need assistance. Call us at (786) 391-0269 and make an appointment with us today!
Contact us at Mango Clinic for FDA-approved medications or click the banner below to book your appointment.