What Is Concerta? How to Get It Prescribed?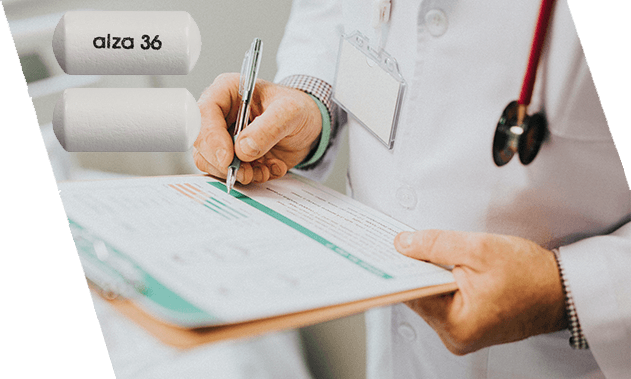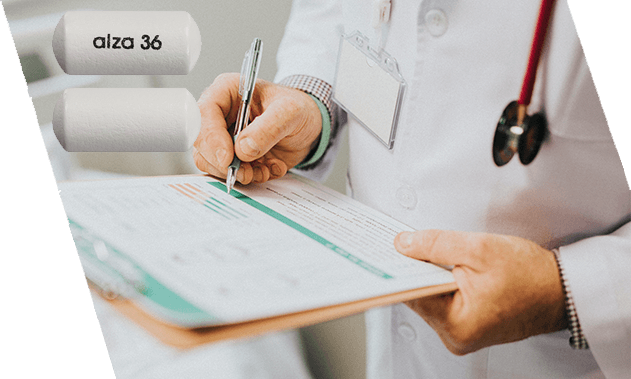 If you're reading this, there is a high chance that you live a very busy life. Many things happen, people coming and going, and work that always seems to be plentiful. Depending on the type of person you are, you can handle it very well or you might struggle. Everyone is made differently, and it's okay to not be the very best at everything. We can get caught up in much of the things life throws at us, and we may not always know the best way to respond. This can also result in us not taking note of how these events affect us mentally and physically. There might be changes or things that have been a part of us for years that we simply choose to either accept or ignore.
Allow yourself to be happy, heal your mind. Click the button below to book your appointment.
If you find yourself being more distracted, which means being less attentive to whatever it is you're focusing on, you could be exhibiting symptoms of ADHD and you might need to speak to a licensed ADHD doctor. While a lack of concentration is the most famous example of this disorder, you may also be less active (as well as more tired). Additionally, you might be acting impulsively and not be as organized as you could. It can usually be detected during childhood, but plenty of adults later in life report having signs of ADHD. If you take into account the idea of acceptance and ignorance, it's no surprise if a decent amount of the adult population has symptoms related to the disorder.
Another disorder that leaves a person feeling tired is narcolepsy. While fatigue is one of the main symptoms, narcolepsy is most famous for causing people to fall asleep at the least appropriate times. It can cause a person to fall asleep during a meeting or a social event, which can be problematic, as well as highly embarrassing. Contributing to sleepiness and fatigue, someone with narcolepsy can also be affected by cataplexy, which involves the weakening of body muscles. Mango Clinic, located near Downtown Miami, can help you find true relief for the symptoms brought about by these disorders. With our professional staff and certified doctors, we can assist you with treating not only ADHD and narcolepsy, but anxiety, weight loss, and sexual dysfunction, among other disorders. With our help, we can help you discover if a drug like Concerta is right for you.
What Is Concerta Used for?
Both ADHD and narcolepsy can be treated with Concerta, which is a stimulant medication that is specifically used to treat these disorders. Concerta is a specific brand version of methylphenidate that can be prescribed by your local doctor and it usually comes in extended-release (XR). What this means is that it takes effect in your body much more strongly than some other forms of medication for ADHD or narcolepsy. By being a more potent dose of medication, Concerta is able to last for about 12 hours. However, it should not be taken more than once every 24 hours, due to its strength.
Methylphenidate is primarily a combined chemical makeup that targets dopamine, which is a neurotransmitter that likes to spend its time in the brain's reward center. Dopamine helps promote motivation for doing things, which plays into the reward center and how it affects people. If you ever do something and derive pleasure from it, you can thank dopamine. It's what makes you want to eat food for both survival and delicious flavor.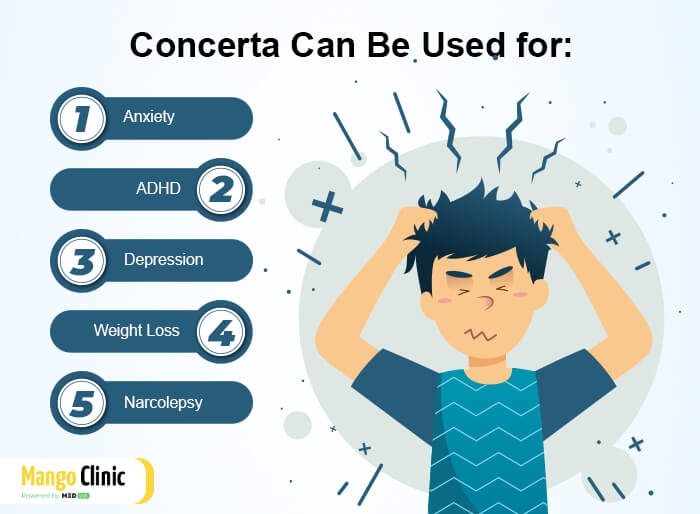 What a drug like Concerta does is locate dopamine and help release it out from the brain. By doing this, your brain stays stimulated, which then causes you to become more focused and alert. By making sure the dopamine stays where it should, as well as making sure it keeps getting released with the help of the brain's receptors, Concerta is able to make those with ADHD and narcolepsy more organized and attentive.
Looking for natural ADHD treatment? Click the button below to book your appointment.
It is important to remember that, like any prescribed drug, Concerta has its drawbacks. One of the most notable issues with taking methylphenidate is the possibility of addiction. Drugs like Concerta are known for being easily abused, which why dosage levels are usually low for first-time users. The feeling one gets from these drugs can be euphoric in nature, which can make the users want to keep taking the drug for the sake of the high it provides. Someone who takes Concerta can always try their hand at asking for frequent refills or a higher dosage, which a licensed doctor could do. This same doctor, however, could recommend a lower dosage and stick to this, as well as not further prescribe the user if it is no longer benefiting them. You may want to reconsider using Concerta if you think you could be easily addicted to this type of prescription drug. Consult with an ADHD Doctor in Miami to start your treatment.
How Does Concerta Work
We've already talked about how methylphenidate goes after dopamine in the brain and helps it get released to allow you to become more alert and focused. What makes Concerta so special is that it utilizes the osmotic-controlled release oral delivery system. OROS for short, this system is found within the actual Concerta pill that you ingest. At its most basic, it's the pill as you would expect it, but with a hole that allows for the drug to be activated by being pushed out via osmotic pressure, thanks to the water that the pill absorbs when going through your body. Combined with its status as an XR drug, Concerta is able to keep results for longer, due to its much stronger dosage. This can be appealing, as you only have to take the drug once per day in the mornings.
Where to Buy Concerta Miami
Concerta, like many other drugs of its kind, can be bought at pharmacies and the like. However, you cannot just go to a pharmacy and ask for the drug. It must be prescribed to you legally by a licensed physician who is certified to prescribe medication of this kind. If you are interested in Concerta, you must first consult with a licensed ADHD doctor who will evaluate you and see if you can be approved for the medication. Once approved, you will be given a certain dosage and that's what you will take. From there you may be prescribed a higher dosage, but this ultimately decided by your doctor.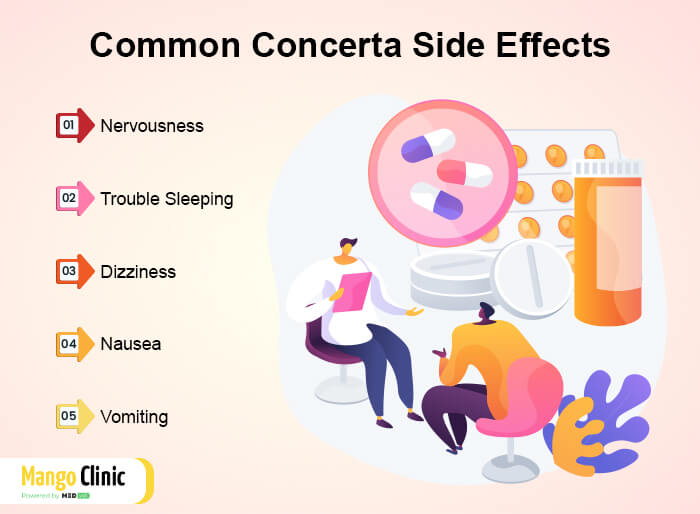 Conclusion
If you are interested in being prescribed Concerta in Miami, Florida, you can come to Mango Clinic, where our licensed doctors can help you find the relief you need. We can be contacted via our phone 7 days a week; you can set up your appointment by calling us +1(786) 422-9327, as well. If you would prefer to do things online – Concerta online appointment,  you can visit our webpage to set up your appointment. Get the right kind of treatment and set up an appointment today!
Contact Us at Mango Clinic for natural ADHD treatment or click the banner below to book your appointment.