Why You Should Use FDA Approved ADHD Drugs Only?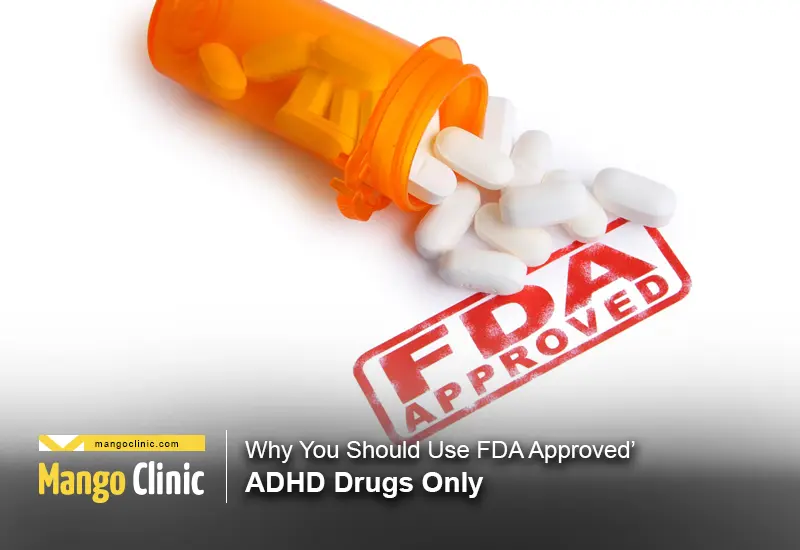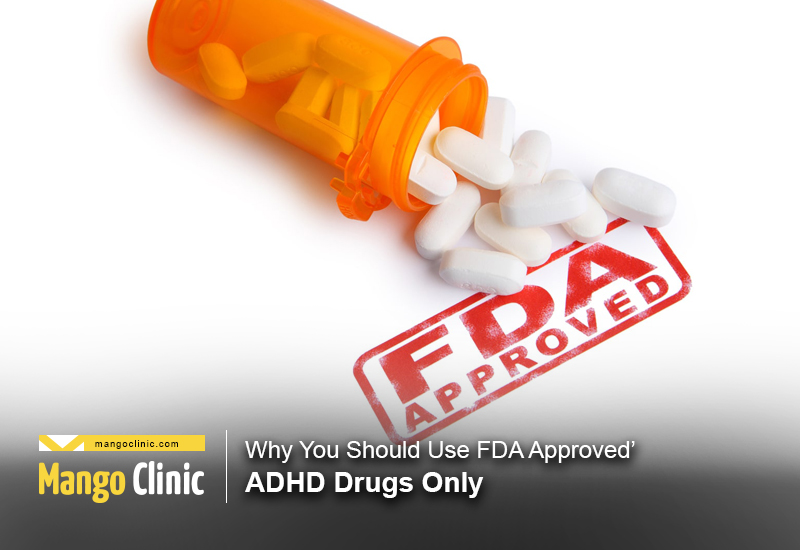 Often, we ignore the early signs of ADHD as childhood hyperactivity. Children are supposed to play, sweat it out, and have fun. However, children who suffer from Attention Deficit Hyperactivity Disorder (ADHD) find it challenging to focus, sit still, and accomplish small tasks. They will exhibit restless behavior— always on the go, talking incessantly, and get bored quickly.
Get proper treatment for ADHD from mental health experts. Click the button below to book your appointment
ADHD doesn't stop in childhood. Unfortunately, it can proceed past adolescence and plague your adult life. ADHD can affect your adult life adversely, because how can you make progress in your professional life when you can't settle?
How Does ADHD Reduce the Quality of Your Life?
ADHD, like most mental health disorders, doesn't get the attention of diseases with more physically pronounced symptoms. It might, therefore, aggravate because it takes longer to diagnose. Besides, most people who have ADHD do not even know it's a severe thing until the symptoms come crushing.
ADHD can cause anxiety— you'll intensely be worrying about everything. And this robs you of a goodnight's sleep, which later summons lethargy. Now you can think of an exhausted brain being hyperactive. Such a level of turmoil can substantially reduce the quality of your life— every facet of it.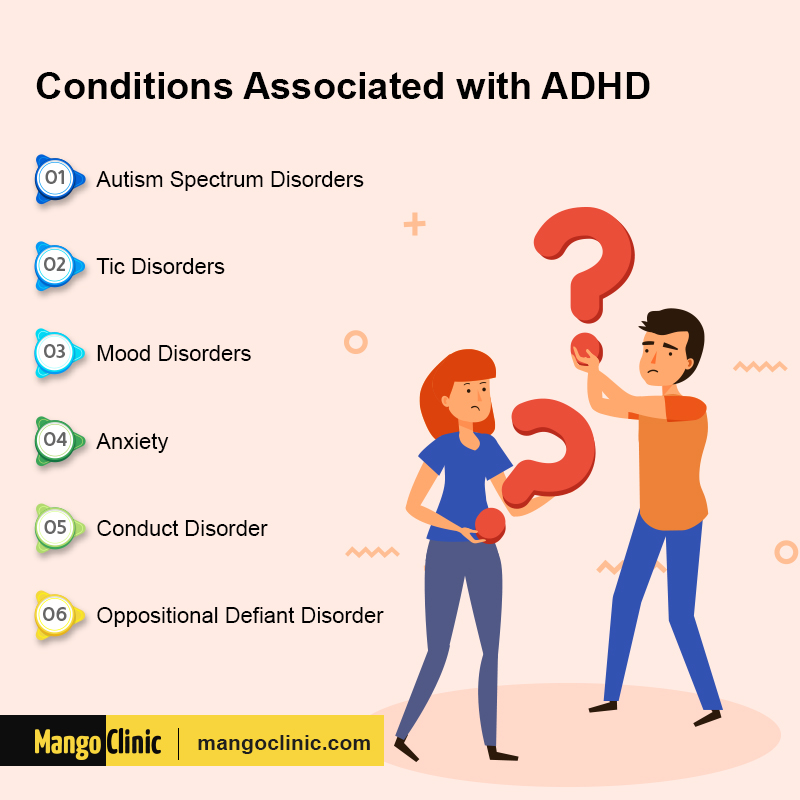 Sleep is essential for the body's natural renewal and to slow brain activity, but ADHD takes it away. You are also more susceptible to sleep-related issues like snoring and restless leg syndrome.
Due to the strain this disorder puts your brain through, you might struggle to keep up the pace at work. You'll find it hard sitting for long in those boardroom meetings. Even taking instructions from your superiors becomes hectic because your attention can't stretch long enough to get the little details. This can lower your performance at work and make it hard for you to keep jobs.
This disorder can decimate your life in many ways; that's why you should know the right medication. The only sure way to know you're getting medicated is when you use FDA-approved ADHD drugs. But here's why you should use an approved drug for treating this disorder.
Why It's Essential to Use FDA Approved ADHD Drugs Only?
Drug companies make drugs, but the drugs must pass through the FDA to get approval before they can be administered. The drug companies have their own procedures that test if the drugs are safe for the people it's made for, and if they're effective for the conditions they treat.
Get proper treatment for ADHD from expert physicians. Click the button below to book your appointment.
The FDA, however, can only approve a drug for single use. It is doctors who will use their discretion backed up by medical research to prescribe medication off-label where the drugs can help alleviate the symptoms. That's why some medications used for ADHD can be used for anxiety. Off-label prescriptions are effective, but the drug must be approved by the FDA, even if for a different condition.
FDA Approved Drugs Assures Safety and Effectiveness
Drugs that do not pass through FDA don't assure users of their safety. A drug company can't make the drugs, test them in-house, and stamp an approval stamp on them. Using non-FDA-approved ADHD drugs can cause severe damage, including liver damage, heart problems, and affect your cognitive abilities. It is only by using FDA-approved drugs that you know your safety was prioritized.
Also, non-FDA-approved drugs can cause serious problems when prescribed off-label. For off-label prescription, since the medicine wasn't approved for the condition, there is no written dosage for the disease. The doctors have to depend on their training to know the right dosage to administer. Non-FDA-approved drugs got away without passing any tests, depending on a doctor's training to administer a dose of such drug for a mental health disorder is a health risk to anyone.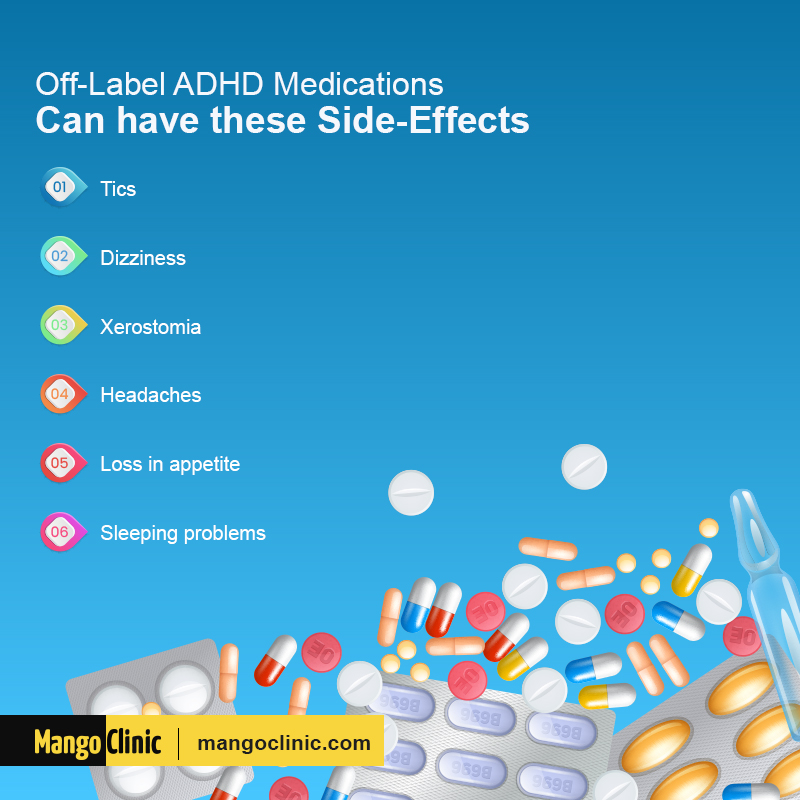 Some ADHD Patients Have Other Health Conditions
Before drugs get approved, the FDA tests them to know if they are safe and effective for patients with other health conditions. That's why you find drugs that are not good for lactating mothers and others that shouldn't be used during pregnancy. Unapproved drugs lack this information, as the manufacturers bypass some tests.
For instance, psychostimulants like methylphenidate and amphetamines are effective at treating ADHD but are not recommended during pregnancy. These drugs expose the fetus to harm. Expectant ADHD patients can, therefore, go for another option— we know this because the FDA tested the drug, unapproved drugs don't have this information, and so puts your health at risk.
Looking for medicinal ADHD treatment? Click the button below to book your appointment.
Conclusion
In conclusion, ADHD is a serious condition that can maim your personal life and drain your professional life. Though it is common in children below six years, it can plague your adult life too. Using FDA-approved drugs for this condition assures effectiveness and safety.
Contact us at Mango Clinic for ADHD treatment or click the banner below to book your appointment.