How Mango Clinic Helps You Lose Weight during Quarantine?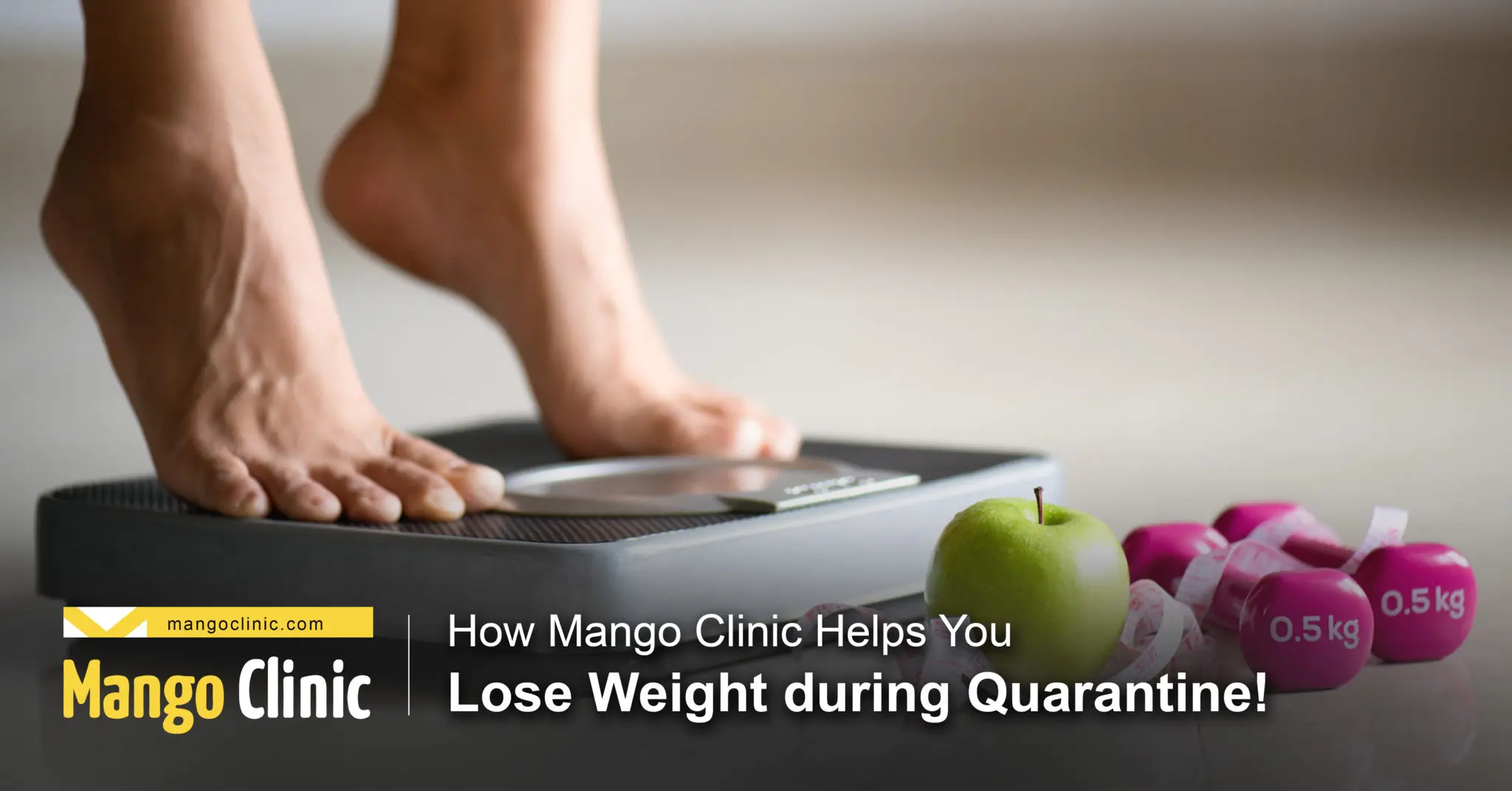 You've attempted to lose weight, be more actively fit, and eat healthier overall. No matter how many carbs and sugars you stay away from, or the hours you put in of exercise, it seems the extra pounds won't drop.  Perhaps in times of stress, you give in to temptation and suddenly, clothes are becoming tighter. We recognize that losing weight and maintaining it isn't always easy. It may seem even more difficult when you are stuck at home unable to go to the gym or work with a trainer. You may feel sluggish, unmotivated, or even isolated as sitting at home to "Netflix and chill" takes on new meaning. The problem is, we won't be in quarantine forever and you don't want to emerge looking like you've eaten a football field full of ice cream (even if you have).  What can you do during quarantine to stay on track and be held accountable?
Get effective weight loss treatment from expert physicians. Click the button below to book your appointment.
If you are struggling with your weight you have options with us at the Mango Clinic and we are here to help you.  Most individuals will not seek out a weight loss center or clinic unless they are considered obese. First, remember that when planning to lose weight in quarantine or not, there are basic rules that do not change. Take in less energy than you burn and you'll lose weight. If you have other health-associated problems because of your weight, chances are those areas will improve as well once you work our program.
Obesity 101
Obesity is generally defined using Body Mass Index or for short "BMI".  BMI is the ratio between your weight and height. A BMI of 18.5 – 24.9 is considered healthy.  Waist circumference is a second measure to consider when looking at obesity.  Too much fat around the waist is an indicator of health problems. For women, a waist greater than 35 inches and men a waist greater than 40 inches is a risk factor.  Together, these measures combined give a good idea of obesity.  In its simplest form, obesity is caused by an energy imbalance.  Food is an energy source for your body. If you eat more than your body uses, the excess is stored as fat. The basic principle behind weight loss is fixing that energy imbalance.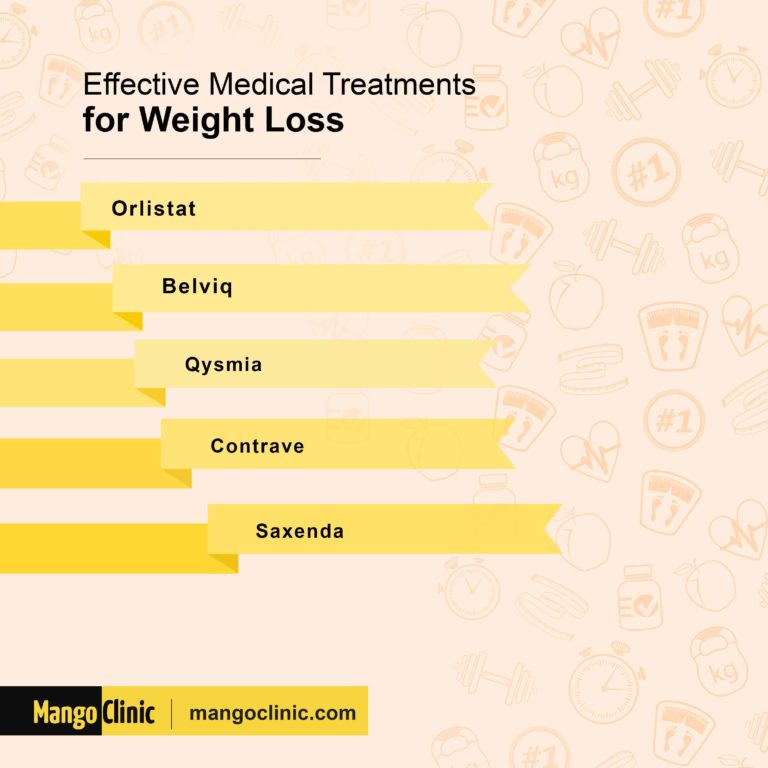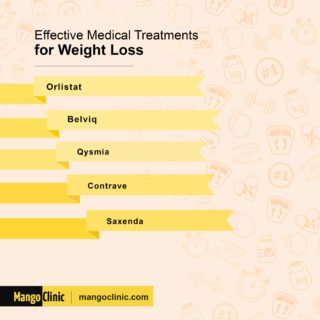 Weight Loss Options
There are two ways to restore the balance between calorie intake and fat storage: Medical Non-surgical Weight Loss and Surgical Weight Loss. Non-surgical weight loss, in particular, includes dietary advice specific to your health and lifestyle, behavior modification, cognitive behavioral therapy, and exercise therapy.  At Mango Clinic, we focus on non-surgical weight loss solutions, which is a good option for people with a BMI of 35 and below who don't have additional health problems.
With diet, exercise, and approved medication you can lose weight even during the quarantine.
Be sure to obtain nutritional counseling from our experts who will guide your meal intake. In particular, eat all colors of the rainbow for a healthy variety of low-sugar fruits and vegetables.  Including fiber will help you feel fuller longer, resisting unhealthy snacks, and drinking cleansing water will all help you progress.
Consider online workouts with a certified trainer through social media and YouTube. Or simply do unscripted and easy activities at home that you can incorporate throughout your regular day such as gardening, walking your dog, or playing with your kids in your backyard.
Though nutritious eating and fitness are the foundations for creating a healthy lifestyle that is long-lasting, it doesn't do much for fighting cravings or reducing appetite.  It could be in your best interest to supplement with FDA approved prescription medications for weight loss such as Lorcaserin or Orlistat.  We can create a winning combination customized for you.
Get help from weight loss doctors for excessive weight gain. Click the button below to book your appointment.
Telehealth
Although typically used to serve patients who have trouble leaving their homes due to a medical condition or from some type of phobia, it has proven increasingly popular and the top choice to practice safe medicine during the quarantine.  As in person, we have the ability to create an individualized approach to your weight loss journey and can prescribe treatments that are necessary. In this way, we can focus on your medical, nutritional as well as psychological, and social needs.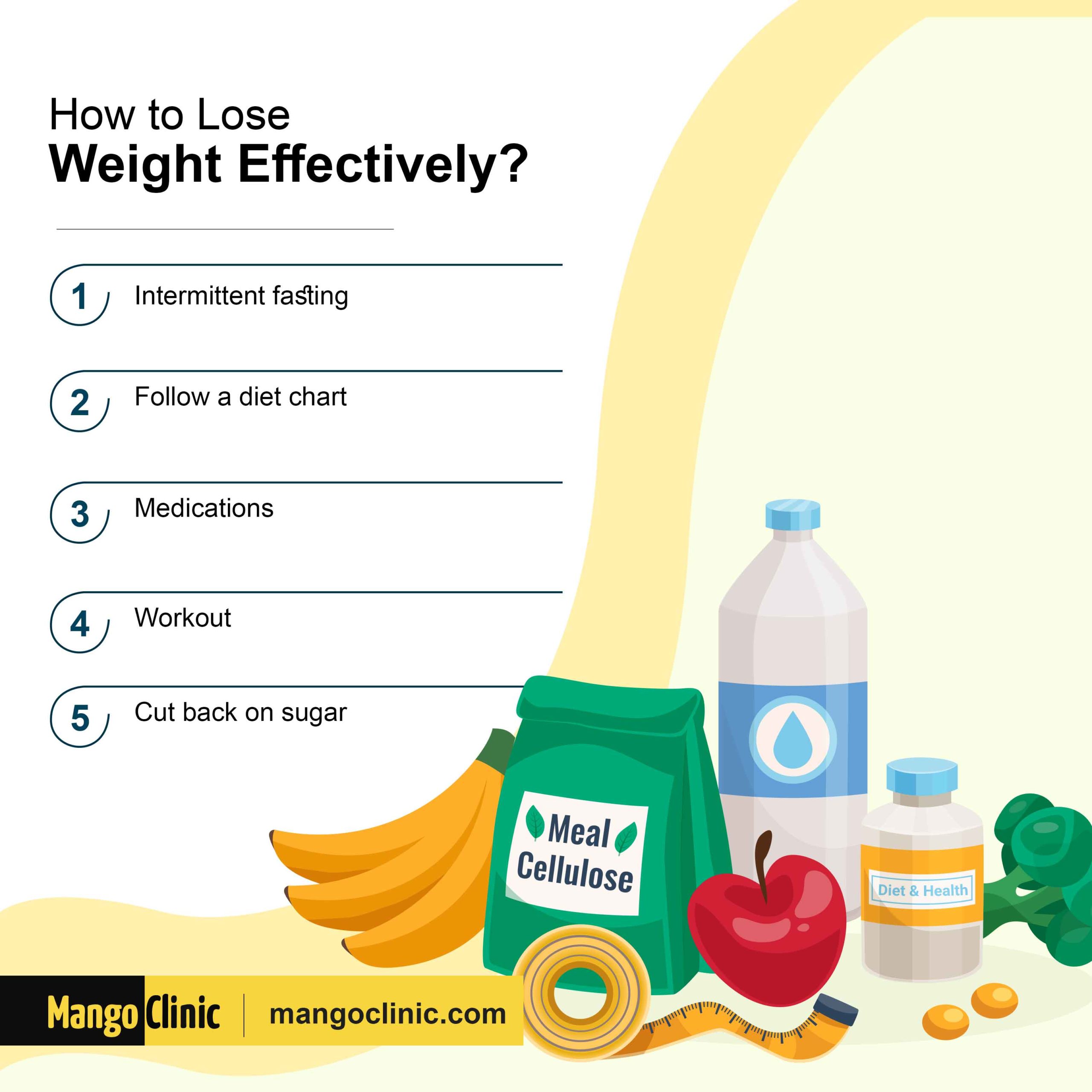 Some Final Thoughts
In addition to the above options, we recommend joining a support group to help keep you accountable.  There's no substitute for the camaraderie and emotional support derived from a group of people on a similar path. Valuable insights can be discovered that help you better understand your relationship with food and others can share their experiences. Don't delay in scheduling an in-person consultation if that's the direction you ultimately need to take. As it is safe to do so, we will offer face to face visits with modified protocols to allow time for extra sterilization so that our patients and team members are protected.
Get a slim body with a healthy diet plan. Click the button below to book your appointment.
Conclusion
When it comes to helping others manage and lose weight, Mango Clinic is in a league of its own. To learn more about our medical weight loss program, call us today at +1(786) 422-9327.
Contact us at Mango Clinic for effective weight loss treatment or click the banner below to book your appointment.