The Five Best Weight Loss Programs for 2020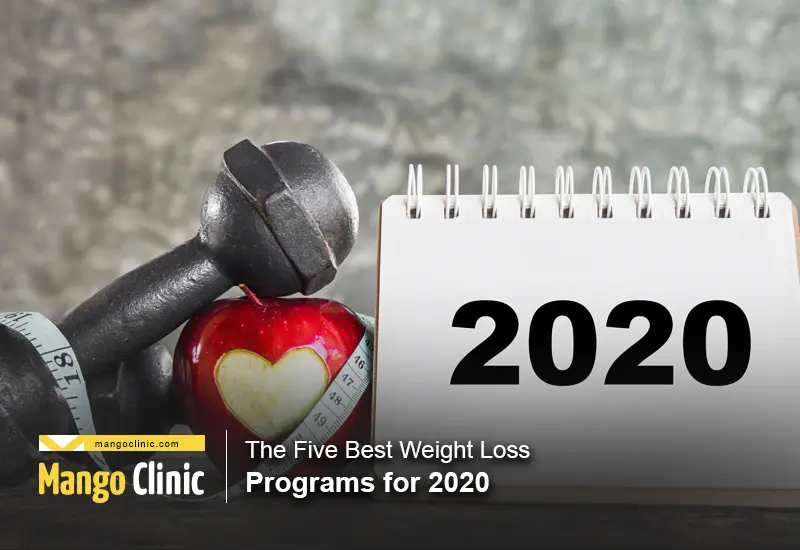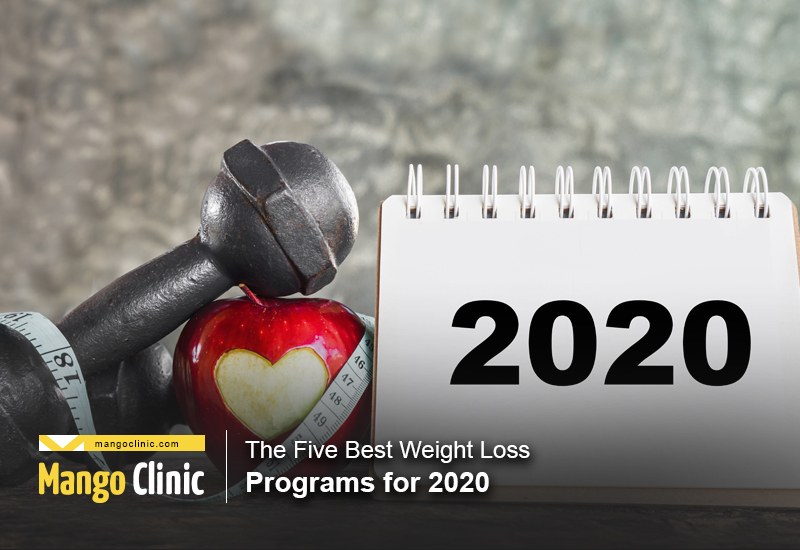 The weight-loss industry continues to grow in bounds, and in 2018 it was valued at $72.7 billion, and it is expected to grow by a further 2.6% annually till 2023. With such a huge industry, the players and products are diverse, which can pose a challenge for someone starting their journey.
Are you struggling with weight loss? Click the button below to book your appointment.
In picking the right weight loss program, consider the following:
Has the program been developed by qualified and registered health professionals, including dieticians, counselors, physiologists, and doctors?
What is the range of food options you have been given?
Are you the one setting your weight loss goals or someone else?
What is the program's total cost, including the additional costs, such as the supplements and the food required?
What percentage of people who try the program complete it?
Are there any people who report any side effects? How many are they, and what are the problems they experience?
What is the average amount of weight lost by people who have used the program after one year?
Does the program have a maintenance program that allows you to keep off the weight after losing it? A maintenance plan ensures you do not lose the gains you have made.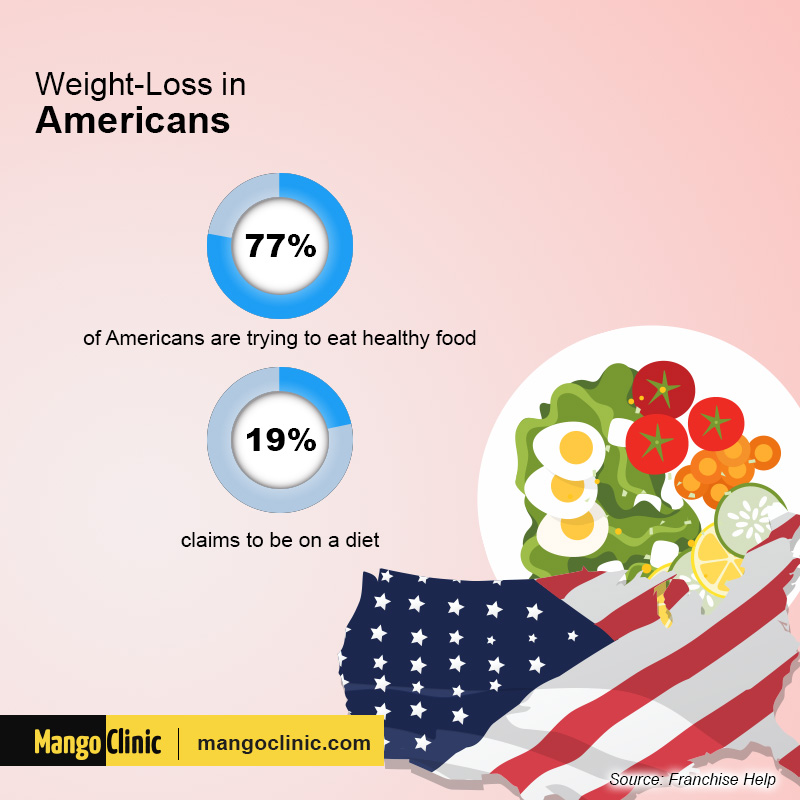 Here is a look at some of the best weight loss programs in the market which have been received.
WW Formerly Weight Watchers
The recently rebranded WW program is one of the best weight loss programs. WW has been around since the 60s, which gives high credibility since only effectiveness would have given it the relevance it has to this moment.
WW tops many review lists, and it has been a winner of the U.S News and World Report ranking of the best weight loss program multiple times. The new revamp increases the program's scope to improve the overall well-being of an individual by applying a holistic approach.
The program is based on a smart points system where every food and drink is given a value based on its nutritional content. It also uses information regarding food preferences and lifestyles to allocate users to either of the three comprehensive options to follow the program. It also integrates a wide support system from nutritional advice to former successful users, group meetings, and experts who provide tips.
Get effective weight loss treatment from expert physicians. Click the button below to book your appointment.
Users also prefer it because of the flexibility offered and the fact that you design your diet plan based on the points given. Shortcomings include the fact that people feel that it can be easy to cheat and feel okay about it. The counting of points may also feel like counting calories, and along with the weekly weigh-ins can be discouraging.
Nutrisystem
Nutrisystem has also been in the market for a while now, and it is also a household name thanks to the quality it offers and the number of positive reviews it has garnered. Publications like bodynutrition.org have ranked it first, and it has received rave reviews elsewhere. There are different plans to pick from, but all are based on small meal portions spread out across the day, so you end up eating four to six portions.
Doing so allows you to cut weight without starving as the meals are filled with high protein and fiber and low carbs and sugar. There are 150 meal options with a strict structure to ensure you adhere to your weight loss plan. There are also plenty of guides to help you, later on, prepare your healthy meals, but the first half has you enjoying quality chef-prepared meals delivered to your door.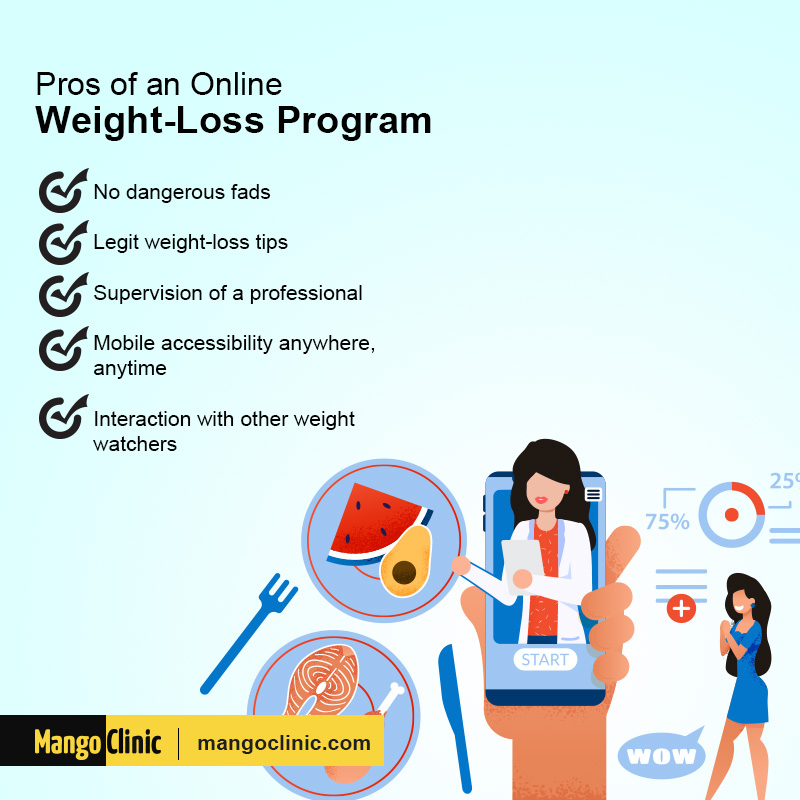 Mayo Clinic Diet 
The Mayo Clinic is universally known for its holistic health approach, and its diet plan comes backed with that reputation and trust built over the years. It is backed by tons of research and feedback, and the program is one of the most flexible in the market as it is designed to be tailored to your body, weight loss goals, and lifestyle.
It is structured in two parts, with the first part being more intensive, targeting to help you lose six to ten pounds. It also focuses on replacing your bad food and health habits with good ones to help you on your weight loss path. The second part sees you lose 1-2 pounds a week until you attain your target. While it does not have much local support like the first two, you get a weight loss app and online community instead.
Noom
Noom has been rated the best online weight loss program in several publications, and it is also one of the easiest ones to use. It leverages technology to provide accessibility and uses a questionnaire to find out your goals, activity, preferred meal and lifestyle, and other health information that help tailor a plan for you.
Top features include reward programs, personalized coaching from certified professionals, and health training on your eating habits. You also get tools like a calorie counter, step counter, and even motivational articles. The only downside is that it lacks a diet plan and the personal coach is not available 24/7.
HMR Weight Loss Plan
The Health Management Resources program was developed over 30 years. It is ranked the fastest weight loss program in several reviews, including the U.S News and World Report.
It works by reducing calories you take in through meal replacement where low-calorie meals, shakes, multigrain cereal, fruits, and vegetables replace other meals and snacks. It also teaches one healthy lifestyle strategies and promotes physical activity and increases personal responsibility.
Get help from weight loss doctors for excessive weight gain. Click the button below to book your appointment.
Conclusion
If you are struggling with weight loss, the first step should be getting help from a certified physician and a dietician. Do not fall for the first commercial you see promising miracle results.
Contact us at Mango Clinic for effective weight loss or click the banner below to book your appointment.