Importance of the First Four Weeks of Dieting to Weight Loss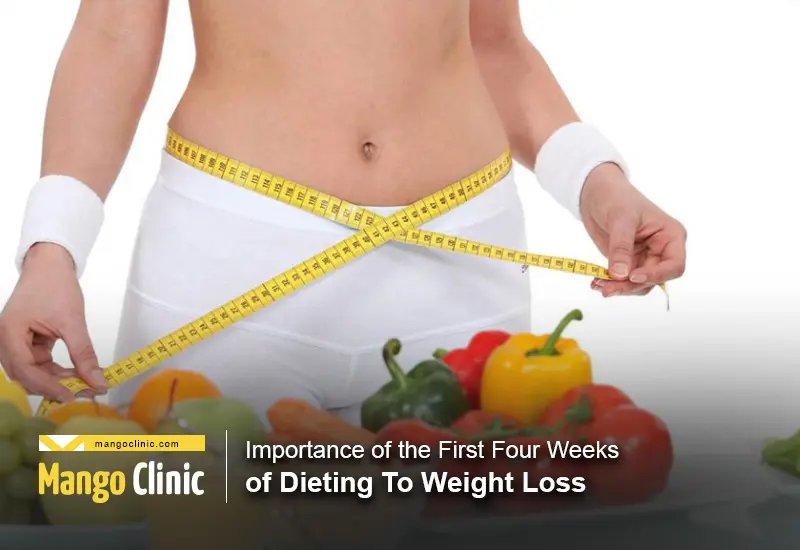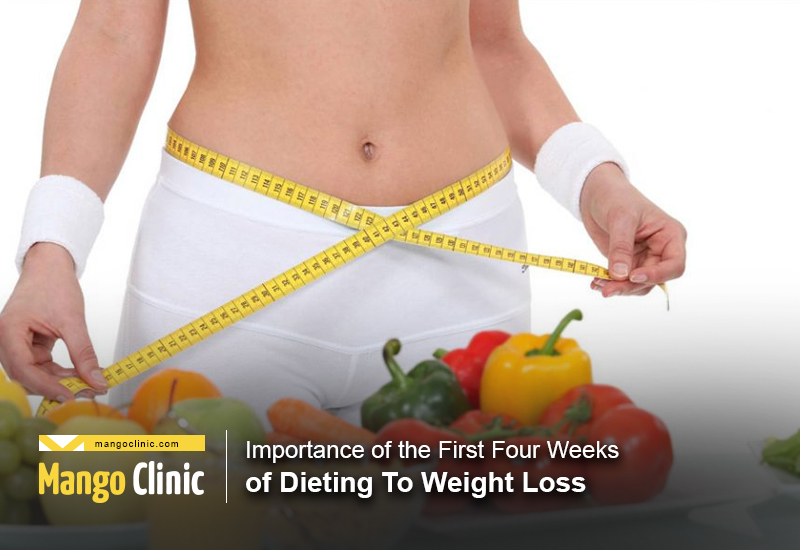 Many desire to lose weight in the best way possible. Dieting is one of the ways if you do it the right way. When you take this option, you expect to start seeing results at the earliest.
Looking for weight loss center miami? Click the button below to book your appointment.
How soon this can happen varies but the first four weeks play a significant role in the weight loss journey. Read on to discover how crucial this initial period is?
Tracking Changes during the Weight Loss Period
The excitement and expectation of losing weight that has caused you agony is enough motivation to embark on a diet plan. It is good to prepare to track your weight changes weekly. Try not to do it daily because the differences may not be noticeable and it may leave you frustrated and discouraged.
Here is how to do it at the start of the program and in regular intervals preferably each week.
Weigh yourself on scales.
Take photos as you progress.
Measure your waist, hips, and upper part of your arms using a tape measure.
Note your clothing size.
Check general changes. Do you still feel short of breath after doing a simple task? Are you more energetic? Are you sleeping restfully?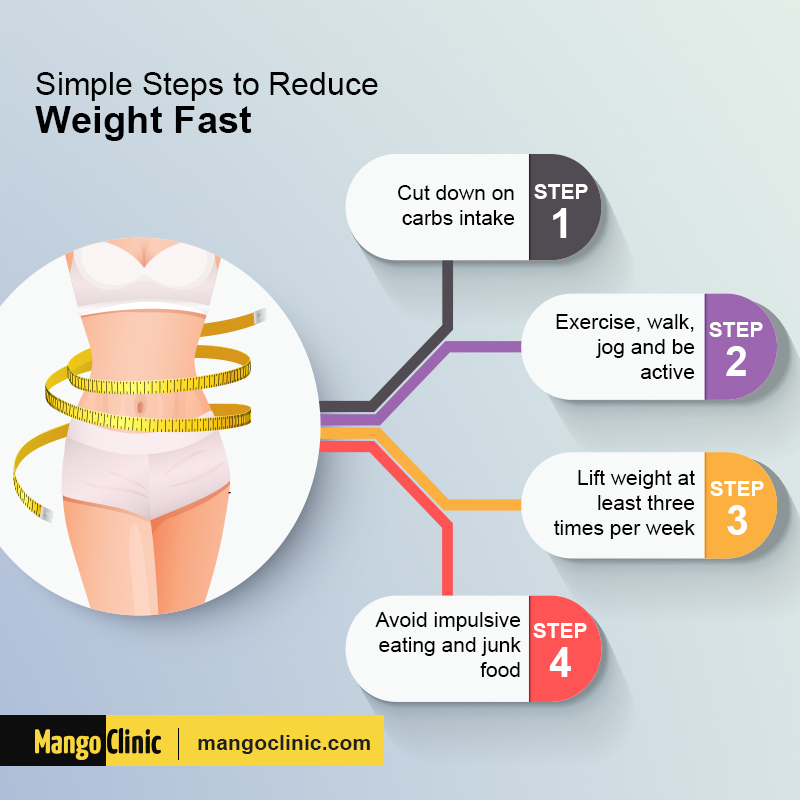 Weight Loss in the First Four Weeks
Following a religious diet plan will yield evident changes that make the first four weeks crucial. You expect to see or feel significant changes because you are beginning a new routine that your body is not accustomed to. During these weeks, your weight loss each week will continue peaking before it starts slowing down again.
Because of low-calorie intake (notably carbohydrates), you will lose water and toxins which will show a significant reduction in weight. You may or may not capture your weight change on scales but you will notice that your clothes are loosening a bit. A calorie deficit will also lead to a reduction in fats making you leaner.
Look out for the following changes even though they may differ from one individual to the next.
The First Week – Most individuals weigh almost five pounds less. You feel more relaxed with reduced fatigue.
The Second Week – You experience more changes in the way you carry yourself around. The general state of your body is much better. Clothes start feeling loose on you.
The Third Week – With a consistent diet plan, your body is robust and adjusts well to the routine. This increases your confidence levels indicating that the plan is succeeding.
The Fourth Week – You weigh a lot less by this week and may need to find a smaller clothes size.
Get effective weight loss treatment from expert physicians. Click the button below to book your appointment.
By continuing with the new eating regime, you will find that you are now being accustomed to it. If you reach your target weight loss after four weeks, adjust your diet so that you can maintain your weight at that level.
Within these four weeks, you will be more sensitive to what goes into your body. Healthy eating will be synonymous with you. You will be less exhausted and full of energy.  This will come with greater stamina. There will be a boost in your self-esteem.
Overhauling Your Daily Routine for Success
For you to experience significant weight loss in the first four weeks, the purpose is to modify the way you do things, the following pointers will help you:
Eat meals at regular intervals.
Snack on vegetables and fruits if you must.
Eat meals you have prepared even if it means carrying them as packed lunches.
If you must eat in a restaurant, scrutinize the menu items for fat content.
Eat from one specific room at home always.
Give up smoking and reduce your alcohol intake.
Leave the table immediately after you finish your meal.
Avoid your normal routes where shops that sell your choice foods are located.
During mealtimes, concentrate on your meal only without doing anything else.
Go shopping when you are full.
Use a list whenever shopping.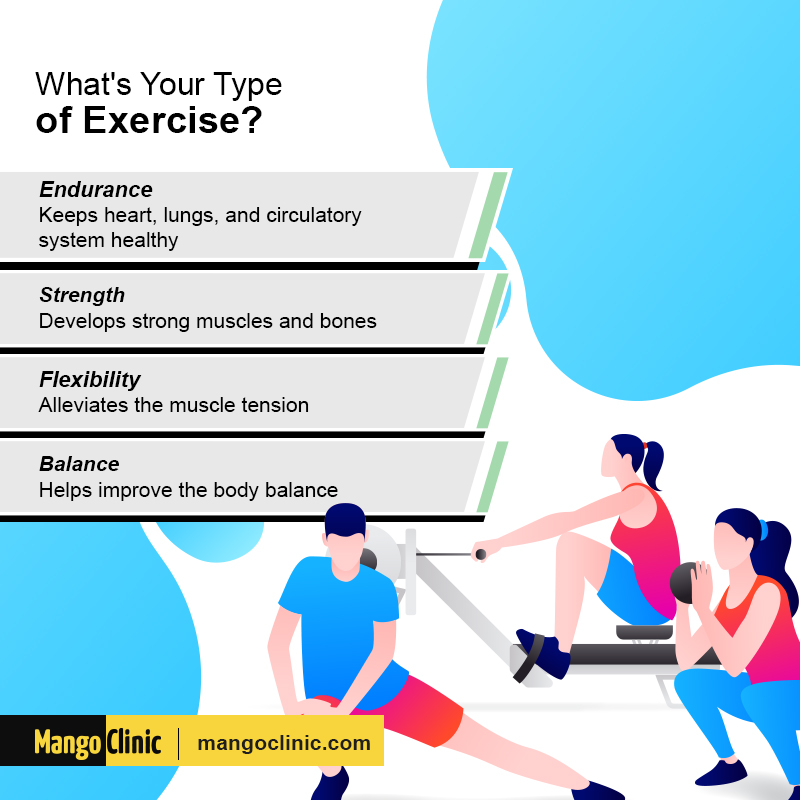 Conclusion
Through dieting, you will make remarkable strides in weight loss during the first month. If you endure this period, you can be sure to succeed in controlling your weight and maintaining it at the level you want without any lapses.
Remember to control your portions and balance what you eat. Do not eliminate a type of food but instead eat it in the right amount. Watch out for things that may trigger you into eating off plan and avoid them at all costs.
Get help from weight loss doctors for excessive weight gain. Click the button below to book your appointment.
Apart from dieting, you can engage in regular exercises or a combination of the two to lose weight. If these do not work for you or you do not have the time, you can consider taking weight loss prescriptions that are available at our clinic in Miami.
Contact us at Mango Clinic for effective weight loss or click the banner below to book your appointment.