Where Can I Get Adderall In Miami?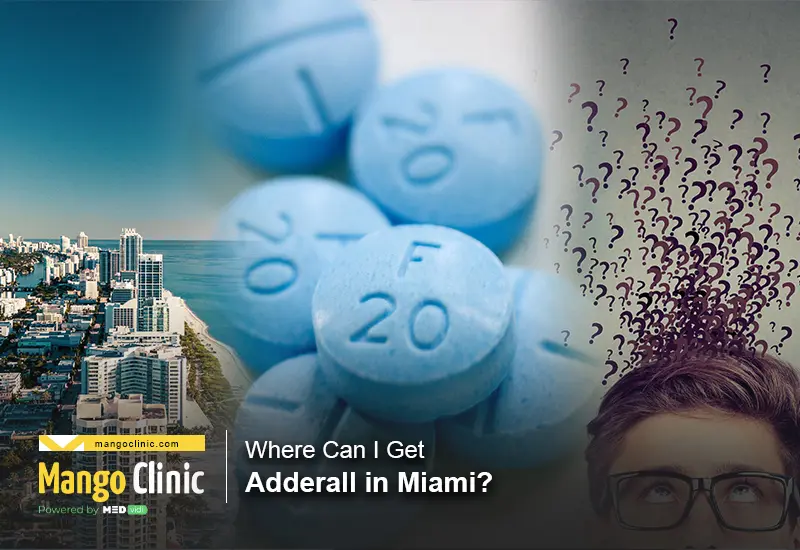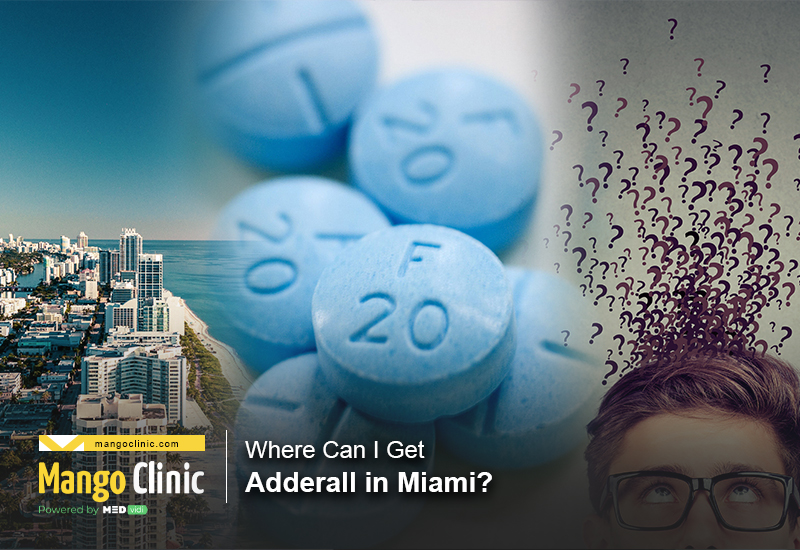 Life can be a bit of a roller coaster for many people. At some point, we feel very high, with everything going exactly as we always hoped it would be. We celebrate with friends, we enjoy social activities, and we get well-deserved relaxation. At other times we may feel very low, depressed, with nothing going the way we want it. Maybe we have financial problems plaguing us, or certain events have happened that have caused things to look bleaker than usual. Life is full of high and low points, and we always have to do our best to work through them.
Get proper treatment for ADHD from expert doctors. Click the button below to book your appointment.
Sometimes these high and low points bring out things within us we never before took notice of. Maybe it's something that has been with us for years, but at some point in adulthood, it shows its face for everyone to see. This may manifest as us being unable to focus as much, being prone to distraction, and having a hard time standing still. In other words, it may result in extreme fatigue, exhaustion, and a strong urge to want to sleep even when the time is not appropriate. There are many reasons we may start exhibiting these signs, but they are usually quite treatable with the help of physician evaluations and medication prescriptions.
The previously described symptoms are related to ADHD and narcolepsy, both of which are often treated with the amphetamine known as Adderall (prescription medication). While ADHD presents signs such as restlessness and inability to focus, narcolepsy is when you are extremely tired and prone to falling asleep at random points during the day. Miami ADHD Clinic is able to provide assistance in evaluating you for any of these symptoms.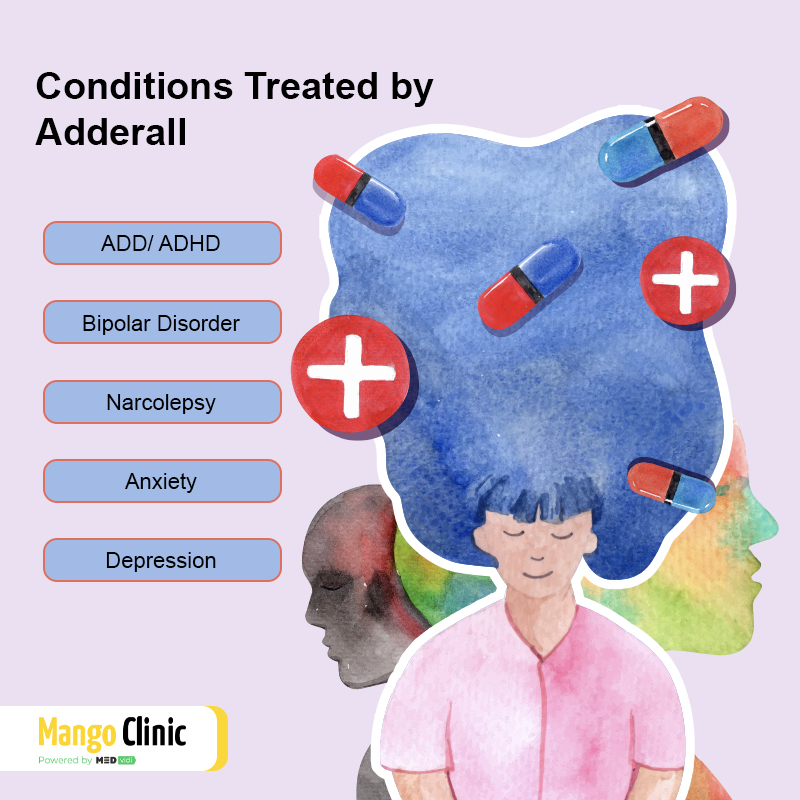 What Is Adderall for?
If you need Adderall, it's likely because you are having trouble focusing or you have been more tired than usual recently. As an amphetamine, Adderall works by connecting with the central nervous system and helping the brain stay stimulated. This is done by the amphetamine coming into contact with what is known as dopamine.
One of the reasons we are able to stay as functioning as we are is because of dopamine, which is a neurotransmitter that works with the brain. Specifically, dopamine likes to spend its time being released from the reward center. This reward center is what makes you motivated to wake up and start your day. If you wake up, have breakfast, and go to work, you will be rewarded with ways to experience fun, enjoyment, and pleasure; this includes survival habits such as eating and drinking.
More specifically, Adderall is able to help the brain release dopamine again. This is because dopamine working as it should is what can keep the brain working just fine, which means not being easily distracted by anything. By stimulating the brain and helping release dopamine, one's brain becomes highly active, and thus the brain finally gets what it has been craving. In other words, Adderall gives the brain the distractions it has been so desperately seeking, which then allows you to finally get focused and alert.
Get yourself evaluated for ADHD to improve focus. Click the button below to book your appointment.
The general positive effects of Adderall have proven to be extremely successful for those suffering from ADHD and narcolepsy. It can provide newfound life changes and improve the daily lives of the people who take it. Even college students have found benefits in taking Adderall, as it allows for a level of concentration that they may not be able to get from anywhere else. Amphetamines are generally for people who may be feeling unwarranted stress and restlessness, which can be symptoms of ADHD, but people who have trouble concentrating, whether they have ADHD or not, may be interested in the medication.
It should be noted that, for all the good Adderall does and gives to people, it has also proven to be quite addictive to some. On top of making people more focused, Adderall is also known for its euphoric effect that gives its users a high, similar to an illicit drug. These are some of the reasons why the drug has been shown to be easily abused by its users.
Some other examples of this include asking for a higher dosage from the doctors who prescribe the medication. People can successfully become dependent on amphetamines and get their prescriptions either filled more frequently or have a higher dosage. This can lead to very unintended consequences that can include overdosing, so if you think Adderall can help you, consider all possible effects it can have.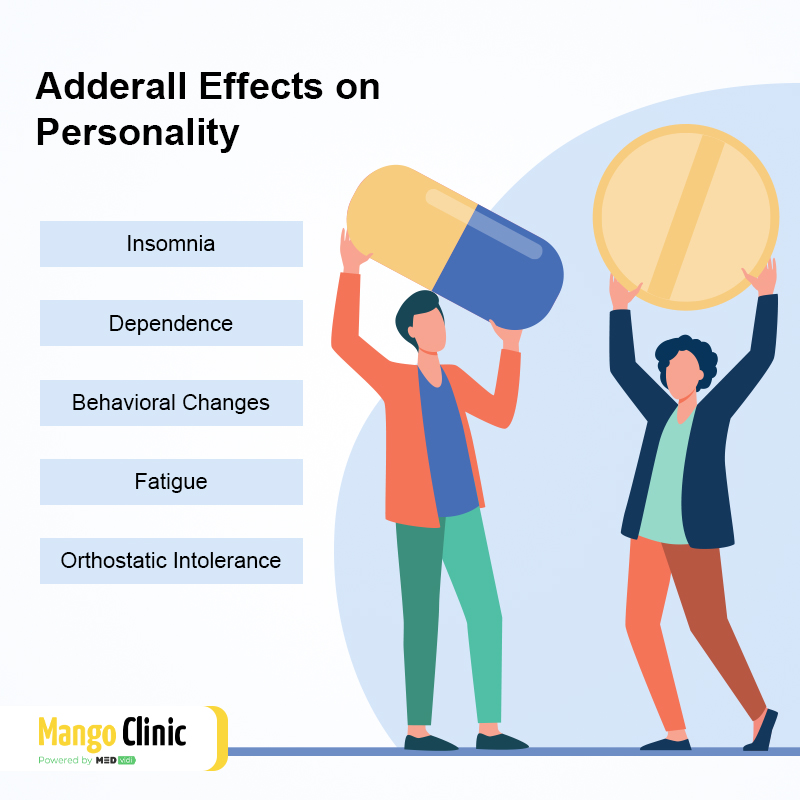 Who Can Prescribe Adderall in Miami?
If you are interested in getting Adderall for ADHD or narcolepsy treatment, you should understand that the only person who can prescribe this medication for you is a licensed medical professional. You have to meet with a licensed physician who can properly evaluate you and see if you show the symptoms associated with any disorder that can be treated by Adderall or any other amphetamine. They can also help you understand the symptoms that you have, figure out why they manifest, and why certain medications like Adderall can help you treat them.
Looking for medicinal ADHD treatment? Click the button below to book your appointment.
Clinics that Prescribe Adderall in Miami
If you are looking for a clinic that has doctors who can prescribe you Adderall, you can find it at Mango ADHD Clinic. Located near Downtown Miami, we have licensed medical doctors who will be able to properly evaluate you and determine whether you should be prescribed Adderall. Like any clinic that can provide prescriptions, we have a physical location with a professional staff that can provide care and supports 7 days a week.
Aside from prescribing medication, we can also help you with a variety of other health services. These services include weight loss, anxiety, sexual dysfunction, and even emotional support animal letters. If you would like to set up an appointment, you can visit our clinic in person, as well as call us. You can even visit our appointments webpage to set one up; we also have chat options on each of our web pages.
Contact us at Mango Clinic for proper ADHD treatment or click the banner below to book your appointment.