What to Talk about in a Therapy Session?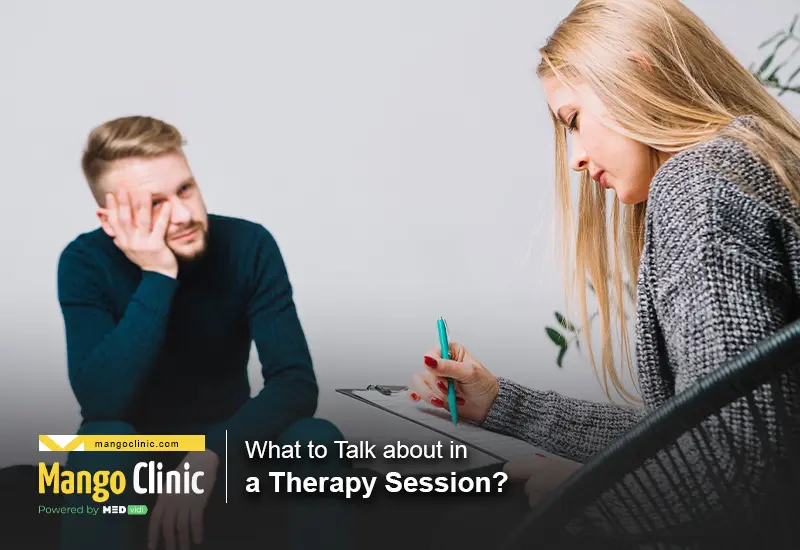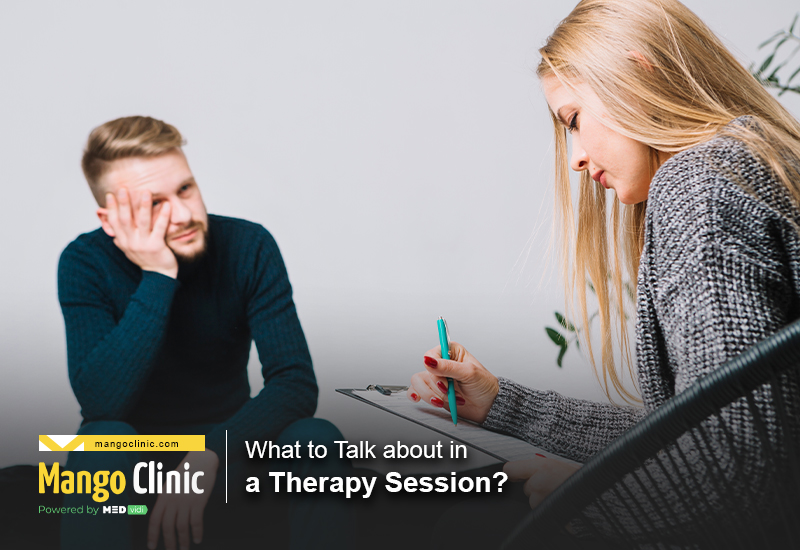 Therapy can be a daunting experience. It's hard to know what to talk about and how much to share with the therapist. While the session is meant to be a safe and confidential place, some topics might still feel a bit too personal. This article offers a few suggestions on what to talk about in therapy.
A mental health therapist can help you with mental health issues. Click the button below to book your appointment.
Is Therapy worth It?
For those who aren't sure about the benefits of therapy, to put it simply, yes, therapy is worth the time and effort. Just as you would see your doctor for ailments, getting help from a therapist can make all the difference in your life. Therapists often want to make their clients feel more empowered in their lives. They care and genuinely want to help you to achieve the best outcome.
Even if you are feeling anxious, it's good to be open and honest with the therapist. Your therapist will use their experience and knowledge to help guide you in the right direction. If a situation doesn't seem manageable for you presently, then letting your therapist know about it can be the best way of getting some insight on how to fix it. Knowing what to talk about in therapy can help you prepare for a productive session.
How to Prepare for Therapy Sessions?
No matter what you intend to achieve with therapy, you need to know what to talk about in therapy. For this to happen, you should be in a good state of mind, with a clear head and a positive attitude. If you feel preoccupied or overwhelmed, postpone your therapy session.
You can manage that time to collect yourself, think about all the questions you have for your therapist, and do some research on the topic if necessary. If you're meeting with a therapist taking new clients and accepting referrals, ask about their fee structure, billing procedures, and goals for the first session. That way, you'll have a better idea about how to prepare for your therapy session.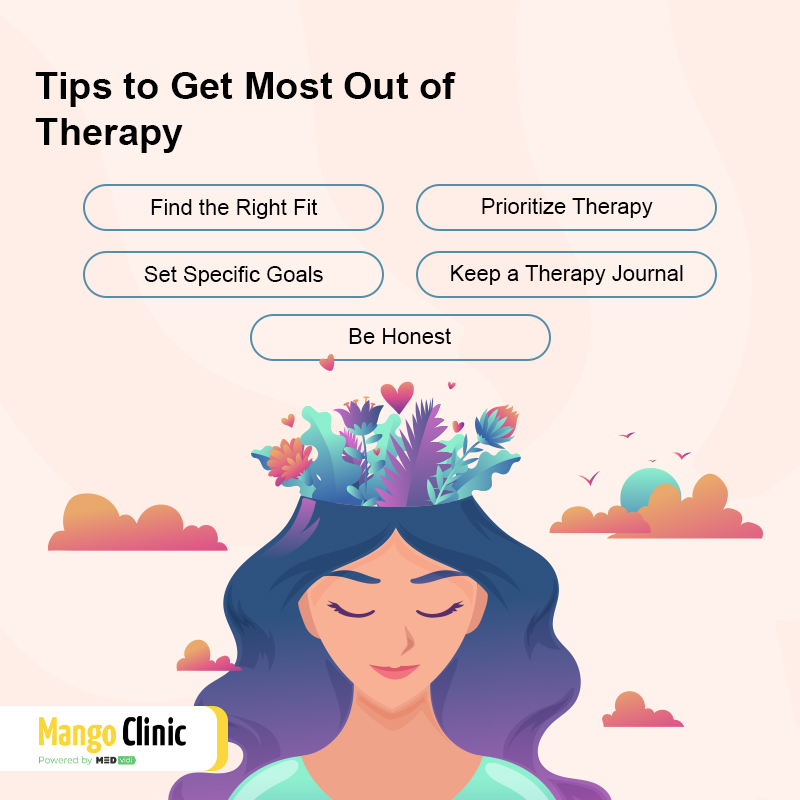 What Do I Talk about in Therapy Sessions?
There are many ways therapists can help you; they can be quite curious and good listeners, offer guidance on relationships, work through problems, let you vent, or make you happier. If you have trouble talking about things that bother you, your therapist may be able to help you articulate those feelings in a way that works for both of you. It would be best always to try to speak to the therapist as much as possible during your first therapy session.
How to Get Someone to Go to Therapy?
Occasionally, you can discuss what to talk about in therapy with someone who truly needs therapy. If a family member or friend requires therapy, you can ask people who have previously gone to therapy for their advice. If you don't know anyone who has been through therapy before, there are plenty of resources on the internet that can help you convince your loved one to go to therapy.
A professional good counselor can help you with health restoration. Click the button below to book your appointment.
Questions Therapists Ask
Therapists will ask questions during your therapy session. Anticipating these questions helps you know what to talk about in therapy. What are some questions therapists ask in their first session? Below is a list of some questions you can expect to hear during your first therapy session.              
How would you describe your current situation?

What brings you here today?

What's been going on lately?

What do you do for fun?

What's the best part of your week and why?

Who is the happiest person you know?

Do you sleep enough?

Do you exercise?

Do you have any hobbies?

What do you want in your life?
The questions help create what to talk about in therapy. Additionally, some of these questions are meant to help the client relax and connect with the therapist. As the sessions are open, it can be helpful to think about what questions you might want to ask your therapist. It's a good idea to bring up those questions during the session.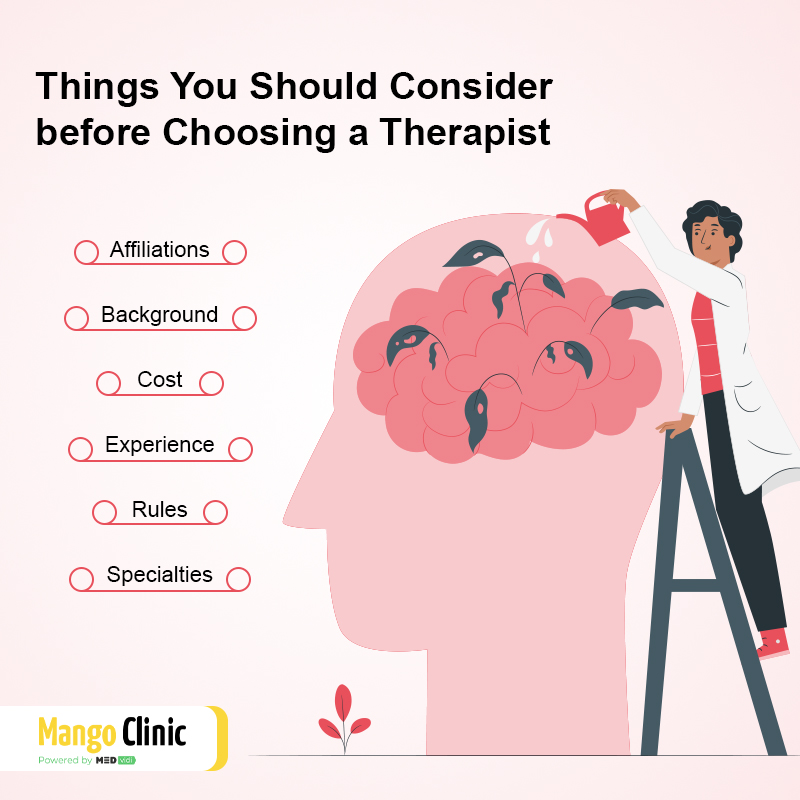 How to Start Therapy?
Therapists will sometimes offer some suggestions on how to start a therapy session. You may be given an exercise that you have to complete before the session (or sometimes during), or it may be a discussion about your life. It might also be a question you have to answer, or even if you have any ideas for the session itself.
What Should I Not Tell My Therapist?
What to tell your therapist answers what to talk about in therapy. In a safe, confidential environment, you should be free to tell your therapists what is bothering you. However, there are things you shouldn't talk about in therapy. You should avoid lying about yourself or trying to impress the therapist.
Additionally, if you have issues with control, it's essential to respect the therapist's authority by following their rules and guidelines. If you feel uncomfortable talking about some topics in your therapy sessions, don't hesitate to tell your therapist.
A therapy session with a therapist can save you from chronic stress. Click the button below to book your appointment.
What Makes Therapy Most Effective?
To get the most out of your therapy, look for ways to make it more effective. By asking yourself what to talk about in therapy, finding ways to get these needs met, and setting expectations, you'll be able to focus more on your goals. Therapists are not miracle workers, and they cannot make problems magically disappear just by telling you how "it should be." You must also participate in the exercise of talking about things. It should be a two-way process.
Contact us at Mango Clinic for effective mental health therapy or click the banner below to book your appointment.