Can an Adderall Prescription Help Me?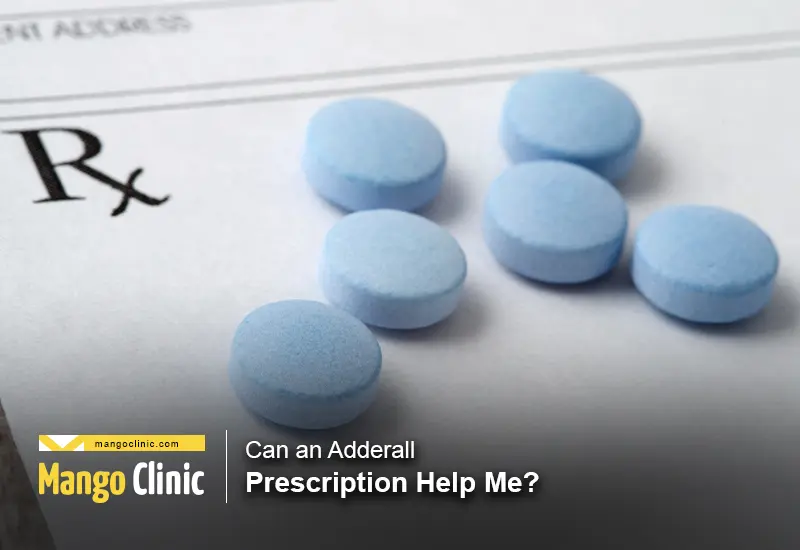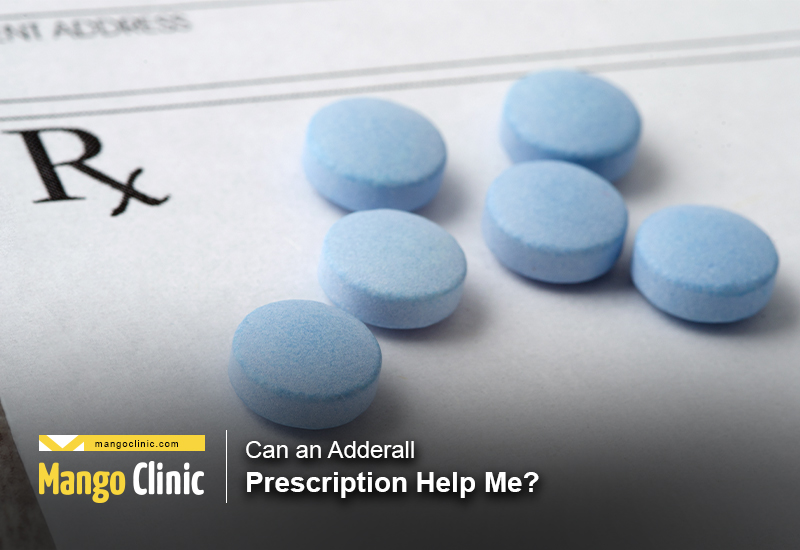 If you're an adult struggling with attention-deficit hyperactivity disorder (ADHD), there are a medley of treatment methods available to help remedy your condition. However, one of the more intriguing and effective approaches exists with the use of Adderall. Learn more about how treating your ADHD with Adderall can improve your health and overall quality of life.
Get proper treatment for ADHD to improve your mental health. Click the button below to book your appointment.
How Adderall Helps Treat ADHD?
Classified as a brand-name prescription stimulant, Adderall has a proven track record for effectively treating hyperactivity, inattention, impulsivity, and other related symptoms of ADHD such as consistent interrupting, excessive talking, forgetfulness, fidgeting, lack of focus, and disorganization. As an FDA-approved substance, Adderall should be taken exclusively within the confines of a doctor-administered treatment approach. That typically includes exercise, diet, supplements, and/ or behavioral therapy. Although the science has not been confirmed, it is generally considered that Adderall precipitates stimulating effects for patients through igniting the mechanism of action related to neurotransmitters in the brain.
What are the Benefits of Taking Adderall for ADHD?
Patients with ADHD typically struggle to complete very basic tasks because of their inability to focus. As a result, they will avoid taking on intensive projects and otherwise seemingly mundane day-to-day tasks. At times, people with ADHD even will feel guilty about it, thereby exacerbating an already self-defeating cycle. Although some people feel guilty about taking Adderall, they really should be considering the positive impact it can have on their lives in terms of seamlessly completing routine tasks. Those using Adderall to treat ADHD find it much easier to manage their personal finances, prepare for academic tests as well as generally organize their lives. The capacity to accomplish such tasks significantly reduces their stress burden and enhances their overall quality of life and those of their support networks.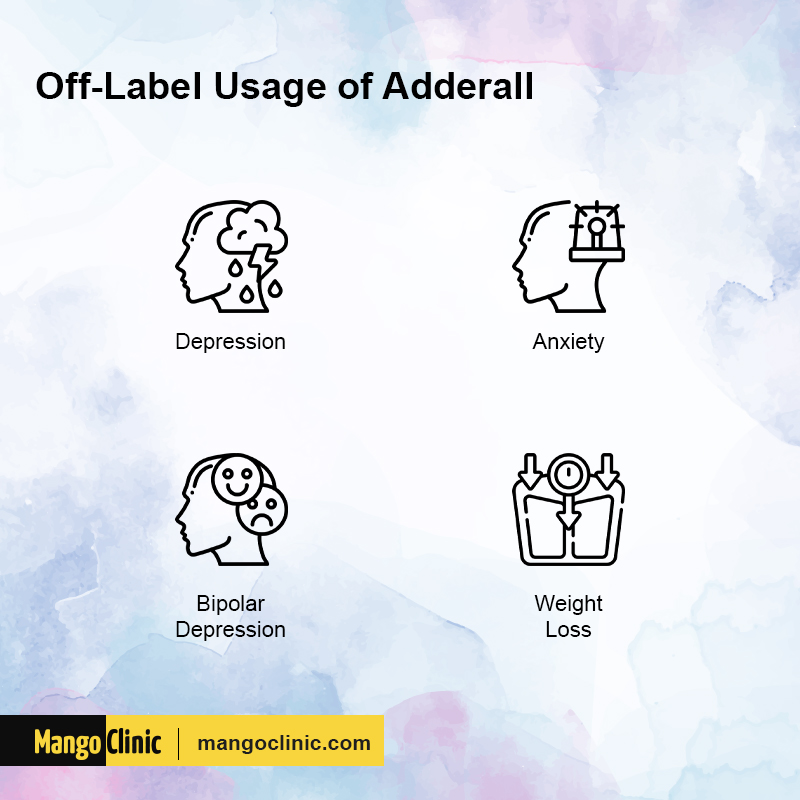 Who Uses Adderall to Treat ADHD?
Many adults are struggling with ADHD and some are using Adderall as part of a treatment approach for their ADHD. Famous and visible figures within popular culture and beyond, including the likes of Olympian Michael Phelps, the business mogul Richard Branson, and international pop star Justin Bieber, all have shared their struggles with ADHD. Currently, statistics suggest that over 13.1 million prescriptions were written for Adderall XR in 2016, including generic prescriptions, to treat ADHD symptoms. Justin Bieber, for example, has stated that his mind works more effectively with the use of Adderall for treating his ADHD. The popular entrepreneur and traveler Chris Guillebeau vocally advocates for using Adderall to treat ADHD and has been very open about the benefits he has experienced in his life. Furthermore, professional baseball player Aubrey Huff of the San Francisco Giants finds Adderall effective in boosting his performance on the field as well as in treating symptoms of depression and anxiety. Although patients should exercise caution and consult with their physician before attempting to use the drug in this capacity for treating mental illness, it may well prove effective for your needs.
How to Discuss ADHD and Possible Adderall Usage with Your Doctor?
It's important to know how to discuss possibly using Adderall with your physician before beginning any treatment regimen. Be sure to state upfront that you want an appointment to explore your risk for ADHD. Upon the visit, briefly yet openly discuss your symptoms and how they impact your life. That would help your physician provide a proper diagnosis. It is critical that you share with your doctor whether you have attempted to self-diagnose your condition and/ or whether you have begun taking Adderall already.
Get yourself evaluated for ADHD by expert doctors. Click the button below to book your appointment.
10 Things You Should Know About Adderall
For adults enduring challenges related to attention-deficit hyperactivity disorder (ADHD), a bevy of treatment approaches exist to help treat your condition. The utilization of Adderall is known to be one of the most effective methods. Discover below 10 important things you should consider when evaluating whether Adderall is right for you.
1. Adderall Can Help Relieve Symptoms Related to ADHD
Scientific researchers have found that Adderall precludes the biochemical barriers from forming that precipitate ADHD in adults. Often ADHD results when messenger information to cultivate the production of dopamine is inhibited in the body. Adderall helps prevent this from occurring.
2. You'll Have Better Focus when Using Adderall
Patients who use Adderall find they are able to focus for longer periods of time with greater concentration. No longer are they putting off accomplishing routine tasks such as paying their bills and maintaining a well-kept home.
3. Adderall Can Boost Total Performance
With better focus comes better net performance for people in all aspects of their lives. People operate more consistently at high levels in competitive environments at work as well as in recreational activities. Artists, business executives, and professional athletes have attested to the benefits of medication usage in enhancing their performance.
4. You'll Feel More Confident
Given that people are able to focus and perform better with the usage of Adderall, they often experience feelings of greater confidence in social settings. Adults are able to express themselves more openly with less outcome-dependence in interpersonal and romantic settings, thereby enabling them to experience richer and more meaningful relationships.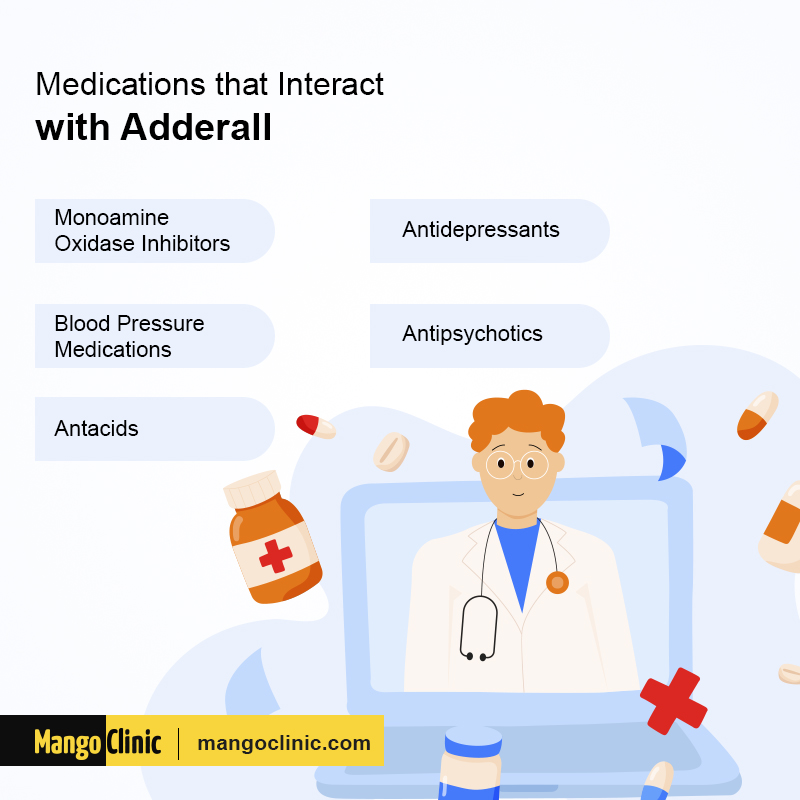 5. It Provides a Long-Lasting Positive Impact
Unlike caffeine that might give you short-term energy and focus boost, Adderall provides hours of high-level productivity. Adults report experiencing long periods of time of heightened focus and concentrated energy. It enables them to complete time-intensive tasks expediently.
6. Adderall Helps You Sleep Better
Adderall helps patients with narcolepsy, where they experience the risk of falling asleep at inopportune times, stay awake, and manage their sleep patterns more effectively. Subsequently, they function better both in professional and social settings.
7. You Can Experience less Depression and Anxiety
Adderall usage has proven to be effective in combating depression and anxiety in patients. Appropriate dosages have been found to curtail feelings of lethargy and hopelessness. It is also remedying emotions related to uncertainty and fear.
8. Many Successful People Trust Adderall
Visible public figures such as Aubrey Huff of the San Francisco Giants, entrepreneur, and traveler Chris Guillebeau, and pop star Justin Bieber have all found Adderall usage helpful in realizing their career ambitions. They find the drug enables their mind to function more clearly in their given fields of endeavor.
9. It's Important to Consider the Risks
Before electing to begin Adderall treatment, it is vital that you consult with your physician and review the affiliated risks. For example, patients who suffer conditions such as advanced arteriosclerosis, hyperthyroidism, moderate to severe hypertension, symptomatic cardiovascular disease, agitated states, and glaucoma, among other conditions, should refrain from Adderall usage because of potential side effects.
Looking for medicinal ADHD treatment? Click the button below to book your appointment.
10. There's a Way to Talk about Adderall with Your Doctor
Do you think Adderall may be beneficial for your struggle with ADHD and affiliated conditions? Be honest with your physician. Tell her/ him about your symptoms and whether you have begun taking the substance. It is important that you mention in advance you want an appointment to explore your risk for ADHD and subsequent treatment.
Contact us at Mango Clinic for ADHD treatment or click the banner below to book your appointment.