Weight Loss Drugs Work Even Better Than Herbal Teas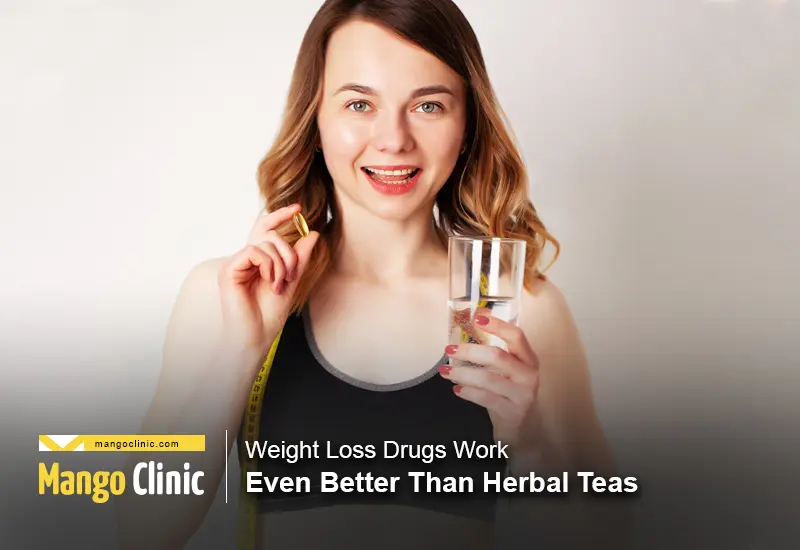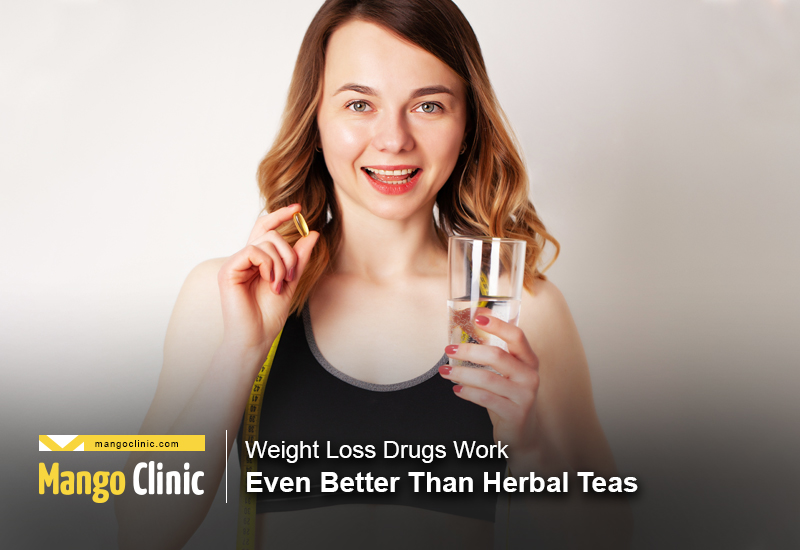 Two out of three adults in the US are overweight or obese. Shedding the extra pounds is not always easy, and sometimes the most common solutions of exercise and dieting fail to deliver the desired results. If working out and changing your diet isn't working for you, there are always other methods you can explore. Below we will take you through some methods people use and guide you on the best path you should take.
Reduce weight and get rid of the obese body. Click the button below to book your appointment.
Herbal Teas for Weight Loss
Many people around the world take herbal teas such as green tea, white tea, and peppermint tea. Some take these beverages to help them relax, others to improve sleep patterns, while others to lose weight. Herbal teas have a lot of health benefits, but it's not the best option when it comes to losing weight.
Research shows these teas have compounds that can help you break down fats, but the impact is minimal. Therefore, the notion that herbal teas alone can help you lose weight rapidly isn't accurate. Instead of relying on one method, experts recommend you should also deploy other methods to reduce your weight.
Weight Loss Medication
When you want to lose weight, the best place to begin your journey is at a professional doctor's desk. When you come to Mango Clinic, our health care provider will first perform various tests to determine whether you are overweight or obese. To determine which category you fall in, the health practitioner will check your body mass index (BMI).  If you score between 25 and 30, you are overweight, and above 30 means you are obese.
The doctor will then ask you some questions and try to learn whether you have tried dieting and exercise to shed some weight. If you have tried both methods but haven't been able to achieve significant weight loss, our specialist may consider prescribing weight loss medication. However, we also take a lot of other aspects into consideration before making any recommendations.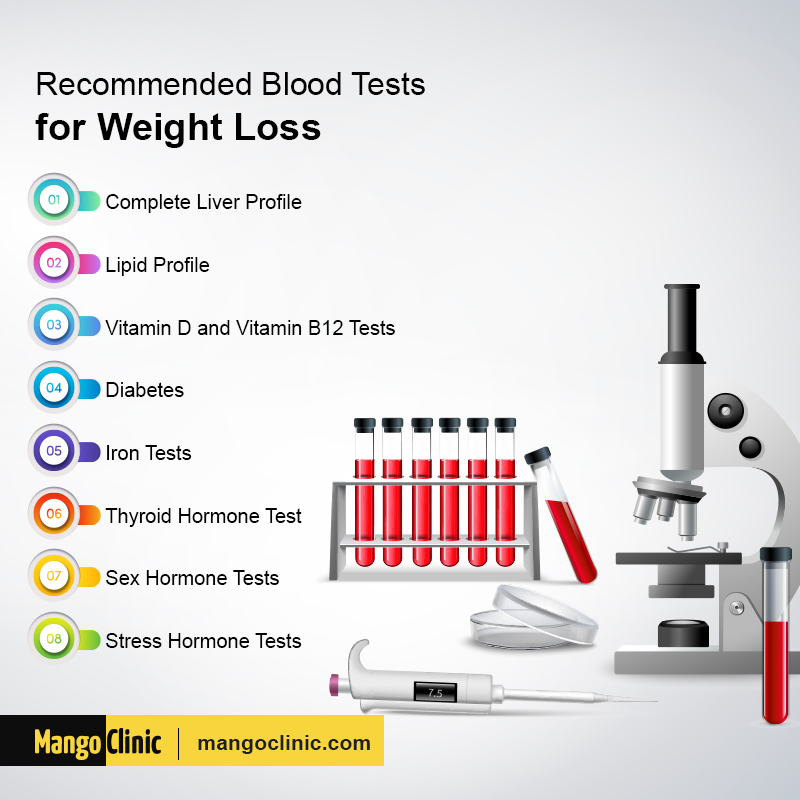 Other Details the Doctor May Need from You
Just because you have a high BMI doesn't mean you can start using weight loss medication. Doctors mostly reserve these medications for individuals with a BMI that is above 30 or for people living with obesity-related health issues, like diabetes, high cholesterol, hypertension, or high blood pressure. To determine what is best for your situation, the doctor may conduct other tests such as:
Assessing your weight history, physical activities you engage in, and diet patterns.
Checking your health history and genetics to understand whether you have an underlying condition.
Learning the medications you take.
Performing a general test to check your blood pressure, heart rate, blood test, and waist circumference measurement.
Get help from weight loss doctors miami for excessive weight gain. Click the button below to book your appointment.
Medication-Assisted Weight Loss
If lifestyle modifications aren't offering any help, then our doctor may recommend you take the medication approach. There is a wide range of medications, and each one works differently. Some make you feel fuller quickly, others limit the ability of your body to take in and store fat from what you eat, while others reduce your urge to eat. At Mango Clinic, all the medications we recommend are approved by the FDA, and they are safe to use. They include:
Orlistat – Minimizes the fat your body takes in from the food you take.
Saxenda – This makes you feel less hungry or full sooner.
Qsymia – Decreases appetite and breaks down food to allow the body to lose weight.
Contrave – Reduces cravings and makes you feel full sooner.
Belviq – Works on the brain receptors to make you feel full sooner.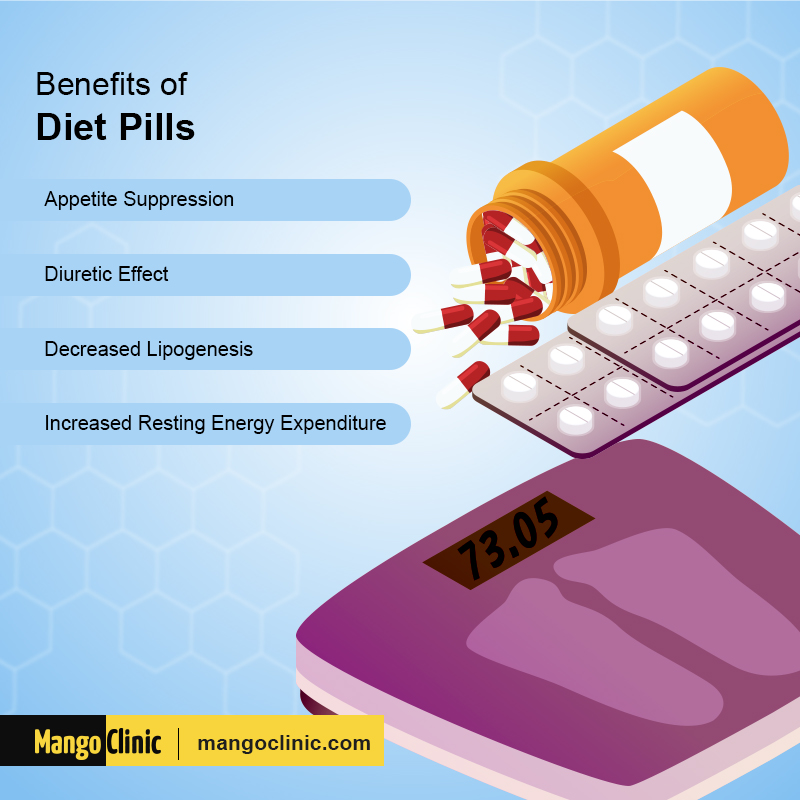 How Well do Weight-Loss Drugs Work?
All the approved prescription weight-loss drugs offer considerable benefits to people looking to shed weight. When compared with other methods such as placebos and herbal tea, these treatment options lead to significant weight loss. Research shows that when such drugs are combined with a diet and exercise regimen, they lead to increased weight loss than what lifestyle changes produce on their own.
How Long will Drug Therapy Last?
The period you will need to take weight-loss drugs will be determined by how much weight you shed and the emergence of side effects. Note that some of these drugs are meant to only be taken for a short period, while others can be taken over a long time. If you are shedding weight at a good rate and there aren't any side effects, the doctor may recommend you continue the medication.
If the doctor determines that you have only lost less than 5 percent of your body weight after taking the full dosage for three months, he/she will review your treatment plan and probably introduce a different type of medication. At Mango Clinic, we advise our clients to adopt a healthy lifestyle even after successfully completing medication to ensure they don't gain back weight.
A prescribed medicine from expert physicians can make you lose extra weight. Click the button below to book your appointment.
Mango Clinic is Here For You
If you have tried various weight loss methods and failed to achieve the desired results, Mango Clinic may have the solution you are looking for. Here, we have a team of highly trained, experienced, and professional specialists who can develop for you a personalized roadmap that will help you shed the extra pounds. To reach your weight loss goals, you can take advantage of our telehealth medicine and get advice from our doctors from the comfort of your home.
Contact us at Mango Clinic for effective weight loss treatment or click the banner below to book your appointment.