Lorazepam (Ativan): Uses, Benefits, and Side Effects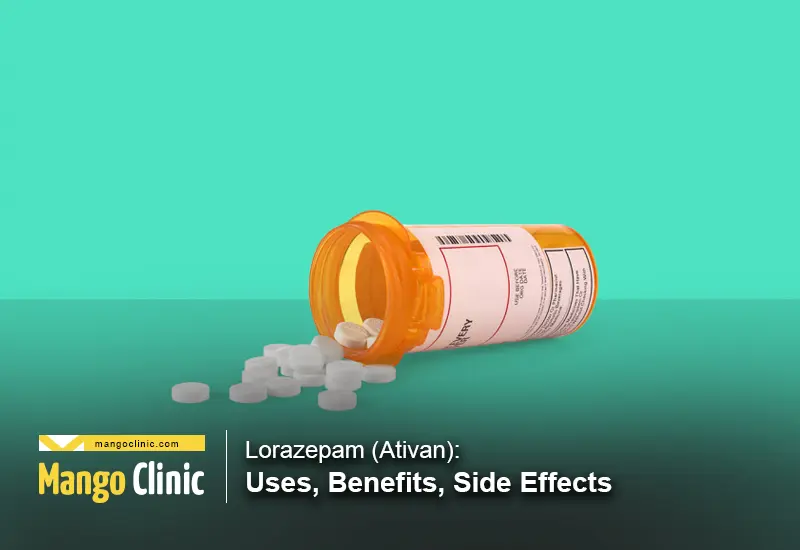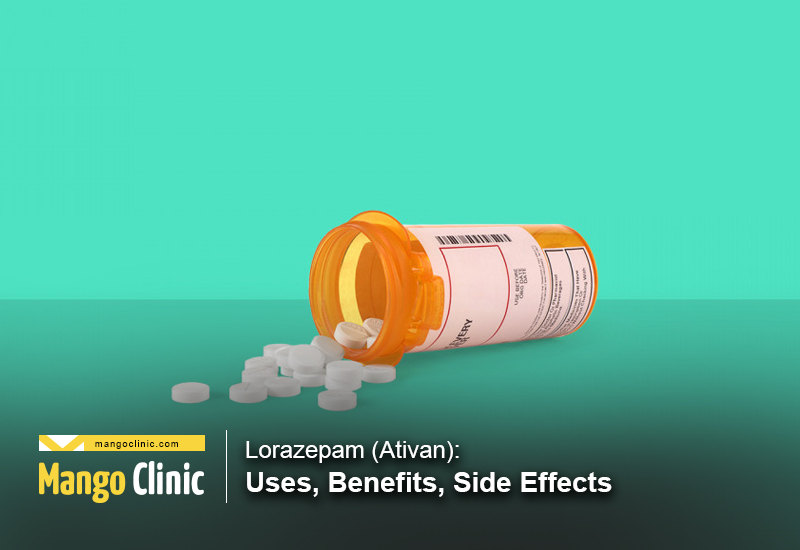 Among the most popular types of prescription drugs are benzodiazepines, commonly referred to as "benzos." These drugs are most commonly prescribed for anxiety treatment. Additionally, getting prescribed is not too difficult, as long as you have a valid reason for needing the prescription. Benzodiazepines are widely available in generic form, though branded drugs still exist and continue to be a dominant form of recognition of the drug in some parts of the world. Lorazepam is also known by its brand name of Ativan is amongst the popular ones.
Around the world, people take different types of medicine for various reasons. These reasons can be because of ailments, symptoms, disorders, or just general stress from life. Sometimes the reasons are not so well defined, and many times they do not have to be, depending on the person. The widespread creation of prescription drugs has allowed many people from all walks of life the opportunity to find relief in an easy and safe manner.
Precisely for this reason, Mango Clinic Miami can help you get the right help and appropriate prescription medication you need. With the help of our professional medical staff, we will be able to evaluate your situation and determine which type of medicine is best for you. Every patient is different, which means not every drug will work for everyone. Mango Clinic understands this, which is why we make sure to take care of each patient and understand their unique situation.
Looking for medicinal anxiety treatment? Click the button below to book your appointment.
What Is Lorazepam?
Among the benzodiazepines that have proven popular with users is lorazepam, which is often taken for treating anxiety disorders, sleep disorders, seizures, and withdrawal. If you feel regularly anxious, lorazepam will calm you down and let you live a more balanced life. While not intended to be taken for long periods of time, this drug, like other benzos, has proven to be a significant benefit for those who otherwise would continue having severe anxiety.
Lorazepam works by interacting with the body's GABA receptors and neurotransmitters. By bonding with the GABA neurotransmitter, it is able to influence the actions of the receptors that flow throughout the body. This then allows the user to become more relaxed and calm, resulting in a substantial decrease in anxiety. This also affects the parts of the body that can cause seizures, which is what makes lorazepam recommended for those who suffer from the disorder.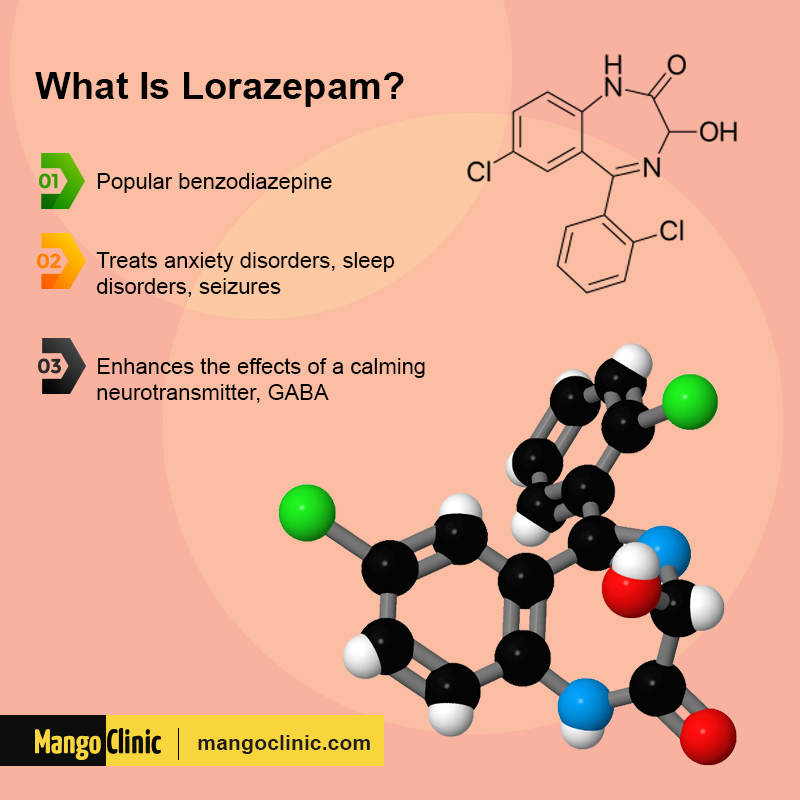 Lorazepam Risks
Individual users may have complications with taking lorazepam, which can be the result of previous issues or life circumstances. Some of these can be age, such as people being too young or too elderly to take lorazepam without assistance if they can take it at all. Being hypersensitive or having sleep apnea can also prevent some people from being able to take the drug. If you are pregnant or may become pregnant, taking any type of benzodiazepine is not recommended.
Like with any benzodiazepine, there are serious risks involved with taking lorazepam. While these side effects do not affect everyone, it is still imperative that you understand the possible effects that can happen to you. It can also help you better decide whether the drug in question is best for you, especially since it can vary from person to person.
Get immediate anxiety treatment and live a normal life. Click the button below to book your appointment.
Lorazepam Side-Effects
Common side-effects associated with lorazepam involve feeling overwhelmingly tired and exhausted. Sedation is among the most prominent of the different side-effects, which can contribute to the suggestion of when and how one should take the drug. It is not too unusual to feel tired after taking a benzodiazepine, but sometimes the effects can be stronger and less warranted than expected. For these reasons, always be sure you fully understand the possible consequences of taking lorazepam or similar benzo.
With all prescription drugs, there are risks involved with how the medicine will affect the user. However, for all the good benzodiazepines have proven to be for so many across the world, there are some serious consequences. While it does not happen to everyone, benzos have been known to cause dependency in many of its users. This means that patients can become addicted to drugs, which might then lead to tolerance.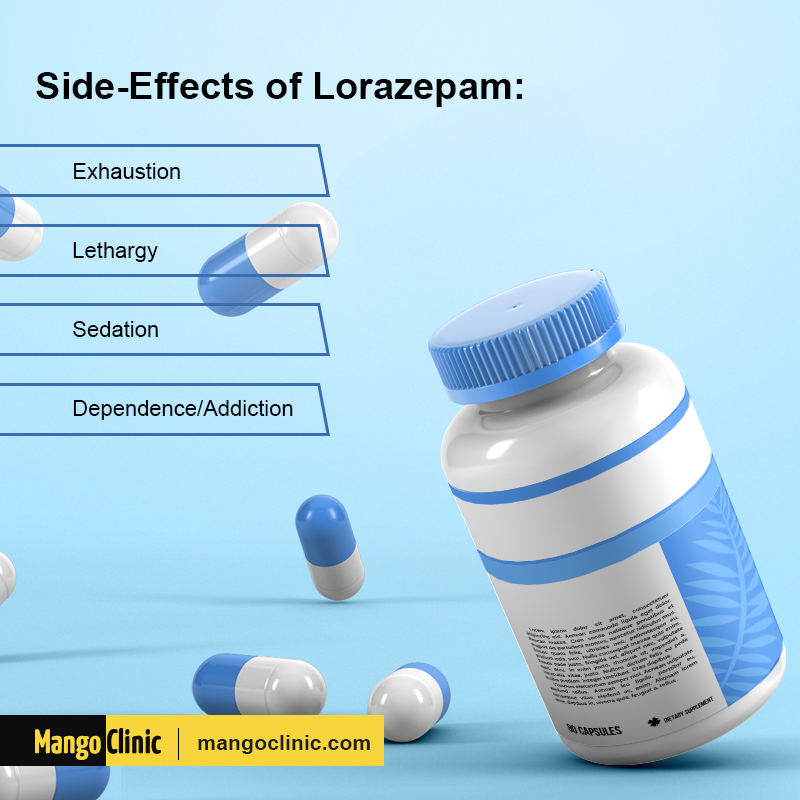 Lorazepam Dependency And Tolerance
Dependency and tolerance are among the most dangerous risks one can face when taking benzodiazepines. Among the side effects, problems arising from addiction to benzos have been cited as a major issue that affects many. The legal status of the drug, combined with how easy it can be to acquire, sometimes results in situations where users become addicted.
These issues of dependence, along with tolerance, can cause overdoses, something that has happened to an alarming degree. Even if it never gets to that, there is still the danger of the body becoming tolerant of the drug, causing the user to increase their dosage and want more benzos. This can be a bad way to live one's life, especially since drugs like lorazepam are meant to be a short-term part of one's treatment. Those with addictive histories are strongly advised against taking benzos for this reason.
Get immediate anxiety treatment and live a normal life. Click the button below to book your appointment.
If you or a loved one requires anxiety treatment in the form of medications, make sure you understand the risks involved before consulting with your doctor. Once you have decided that you may need anxiety medication, get in touch with Mango Clinic to make your appointment. Our staff of licensed doctors can help you understand which drugs are best for your unique situation, along with possible risks and benefits. Call us on (786) 422-9327 or visit our website to schedule your appointment today.