Consistent Early Stage Weight Loss For Long Term Success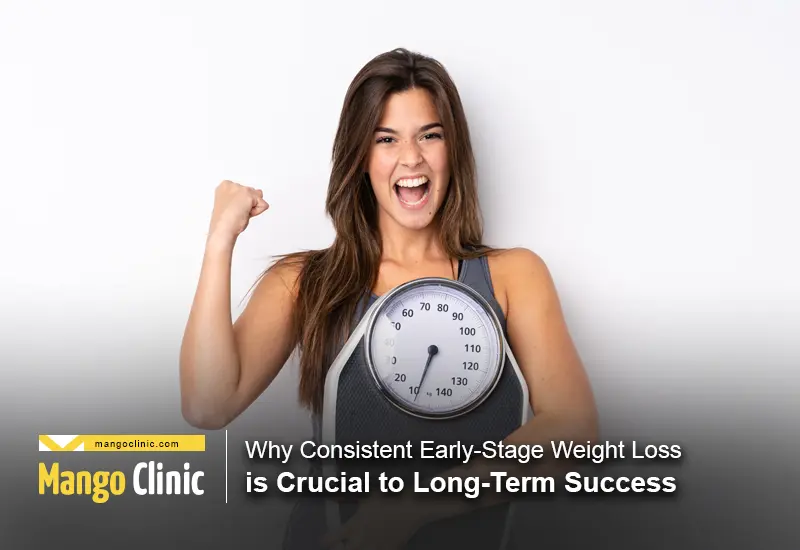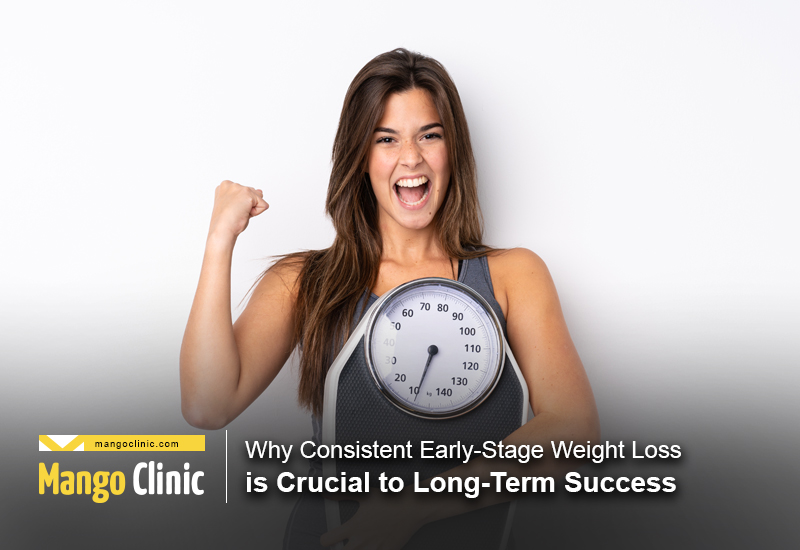 It's no longer a secret that America is grappling with an obesity problem. According to the Centers for Disease Control and Prevention, obesity affects 42.4% of American adults. There are many ways of losing weight. However, most people only achieve short-term results.
Reduce weight and get rid of the obese body by taking help from weight loss doctors. Click the button below to book your appointment.
The obesity interventions you'll come across typically result in rapid, short-term weight loss, followed by a weight plateau and unnoticeable regain. Even so, extensive studies show that early-stage weight loss is an indicator of things to come. If you consistently shed weight in the tentative stages of your weight-loss journey, you're likely to achieve long-term results.
Fast Weight Loss Results Vs. Long-Term Results
If you're looking to shed weight, the results will be proportionate to the methods you choose. Substantial weight loss can be achieved across a broad range of methods. However, the perception of the public is that one can never succeed at long-term weight loss.
Many people embark on their weight-loss journeys with gusto. As a result, there's always a sharp weight loss at the start of each journey. When the weight plateau is attained, most people become disheartened and lose sight of their goals.
Rather than focusing on rapid, short-term results, it's best to have the bigger picture in mind. In this regard, start by developing stable and repeatable workout and food intake-related behaviors early. This will help you fashion a weight-loss journey that helps you achieve both short-term and long-term goals. Besides, it will also be easier for you to maintain the desirable changes in the long run, rather than regaining the lost weight.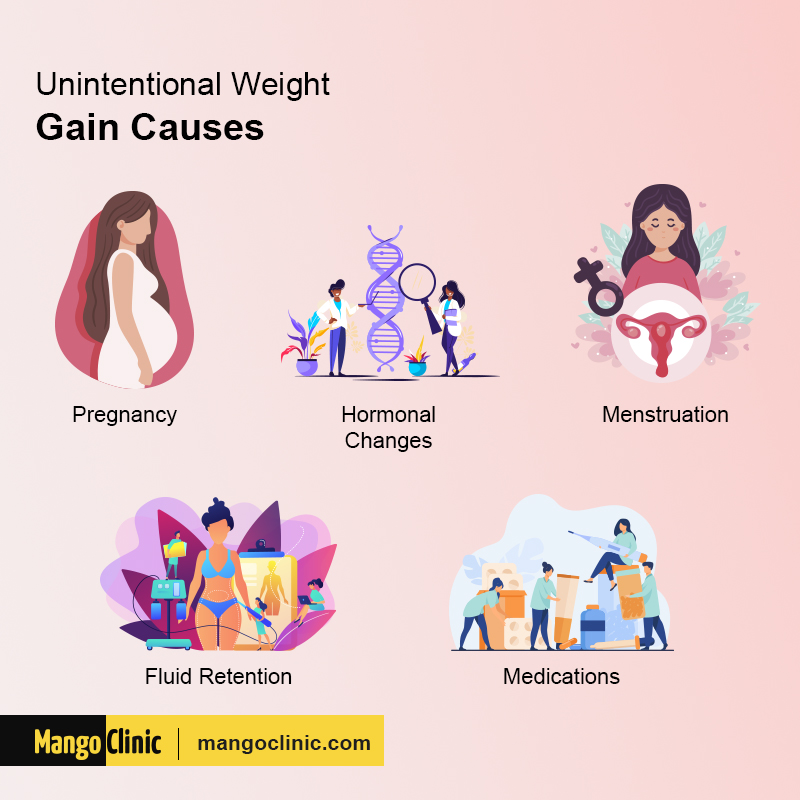 What Does Science Tell Us?
A recent study by Drexel University researchers highlighted the significance of developing repeatable diet and workout behaviors. Study participants were subjected to weekly treatments during which they got weighted. Two years later, the participants returned for the final weigh-in. They were also asked to report on diet-related behaviors and attitudes such as emotional eating, food cravings, and food intake regulation.
The researchers established higher weight variability during the first 6 to 12 months of the program. In the subsequent weeks, there was poorer long-term weight control. For instance, someone who shed four pounds during the first week regained two pounds during the second week before losing one pound in the third week.
Get help from weight loss doctors for excessive weight gain. Click the button below to book your appointment.
Such individuals fared worse than those who consistently shed one pound weekly for three weeks. At the end of the study period, those who lost small amounts of weight consistently attained their goals. The same cannot be said of individuals who kept losing weight rapidly and regaining some of it after that.
Interestingly, participants who reported less binge eating, emotional eating, and preoccupation with food than at the beginning of the study showed more weight variability and even less weight loss. Therefore, it's safe to conclude that initial weight change, instead of behavior towards food, is essential in predicting the success of your weight-loss journey.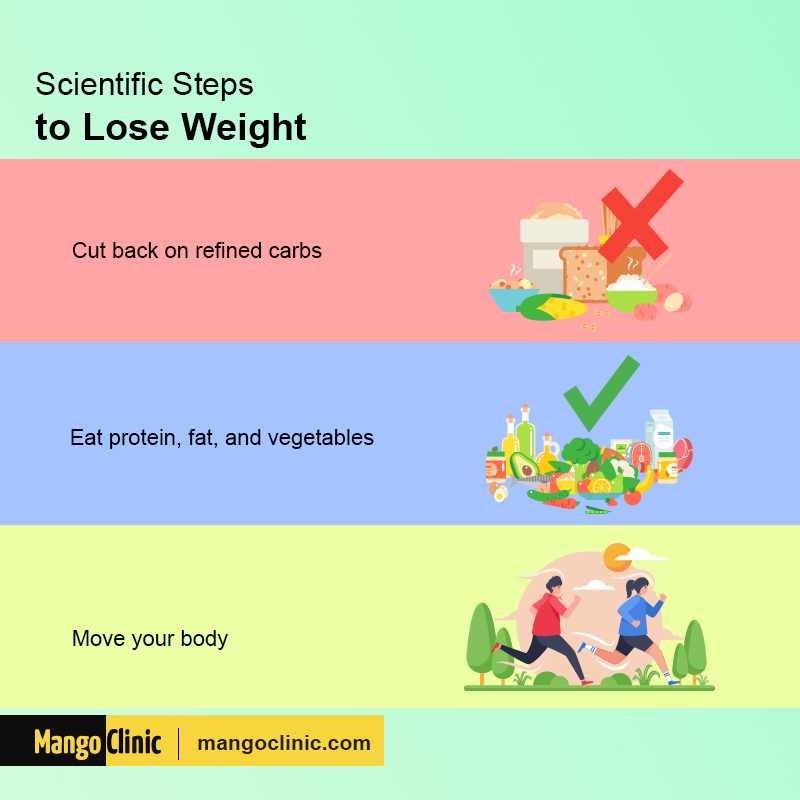 How to Achieve Your Long-Term Weight Loss Goals Effortlessly
To ensure that you maintain the early-stage weight loss results till the end, it's best to settle on a consistent weight loss plan. Losing small bits of weight over a long period is healthier than shedding weight drastically at the start of your journey, and regaining some of it after that. It will be easier to attain your weight-loss objectives if you:
Choose a suitable rate of loss, and stick with it consistently
Consciously choose a weight-loss rate that will furnish you with sufficient calories each day so that you neither feel hungry nor deprived
Set achievable weight-loss goals rather than trying to go too fast
As you embark on your weight loss journey, it's best to keep in mind that your main challenge is falling off the wagon. Shedding weight in small bits over a long period gives you control of the weight loss journey. Conversely, when you experience fluctuating weight loss/gain, you'll feel less motivated, and this has a detrimental impact on the attainment of your goals.
Scientists advise that to ensure consistent weight loss, first understand the underlying causes of weight gain. Many weight loss journeys fail to realize the intended objectives because most people primarily focus on dieting rather than weight management. Primarily, weight management is all about exercising more and eating less.
Healthily lose weight with an effective diet provided by our weight loss doctors. Click the button below to book your appointment!
Final Words
Losing weight can be challenging, more so if you fail to set short-term and long-term goals. Cumulatively the short-term goals contribute to the attainment of the long-term goals. Losing weight during the early stages of your journey health and wellness journey spurs you on, thus the need to find a program that offers immediate results right from the start.
Contact Us at Mango Clinic to lose weight healthily and sustainably or click the banner below to book an appointment.