Weight Loss Medications: Saxenda, Dieting, Exercising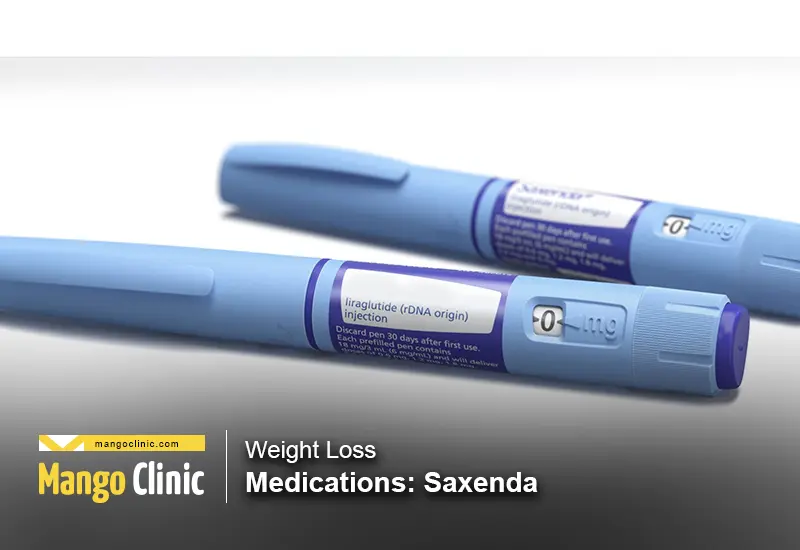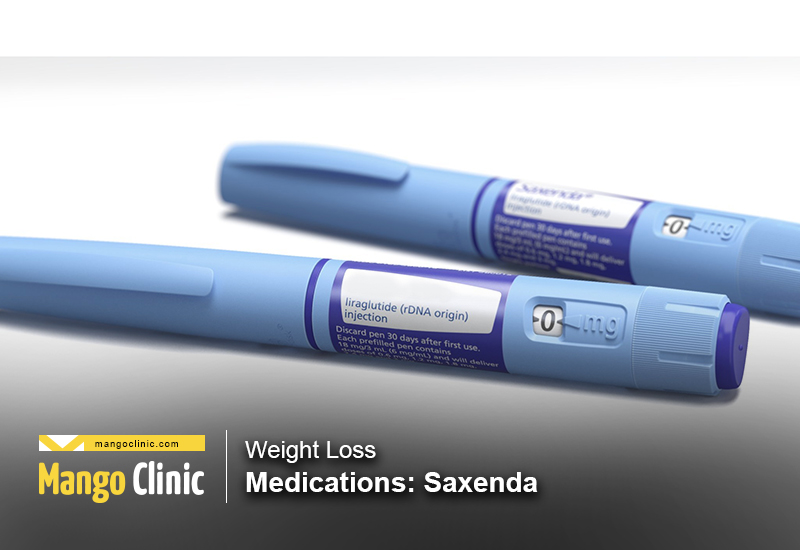 If you are interested in weight-loss drugs, then you want to make an appointment with Mango Clinic. Our licensed physicians can evaluate you and help you determine which medication is best for you. Weight loss drugs like Saxenda have helped many with losing weight, and it can help you, too. Mango Clinic believes everyone can get proper treatment, and we know it is possible for everyone to get the medicine and help they deserve. We also believe patients should know what they are getting into with any medication they choose, which includes knowing what the medicine does and how it can benefit you.
Get effective weight loss treatment from expert physicians. Click the button below to book your appointment.
Everyone has their reason for wanting to lose weight, and those reasons can vary significantly from person to person. For some, they simply want to get in shape and stay fit. For others, it's a matter of health risks and living a better life. Losing weight can be very difficult for some, especially when it can seem so easy for others. Whether due to a disorder or bad habits over the years, people who have gained weight can think there is no easy way to ever lose it.
As disheartening as it can be, it's important to remember that there is always a way to lose weight and stay healthy. It's almost always mental hurdles that keep some people from genuinely deciding to make a change that will improve their lives for the better. If you understand what to do and maximize the positives, you will be able to find that losing weight is not some faraway goal. With the right attitude and choices, losing weight will be part of your life as you take medication, exercise, and eat a diet that helps you live a healthier and happier life.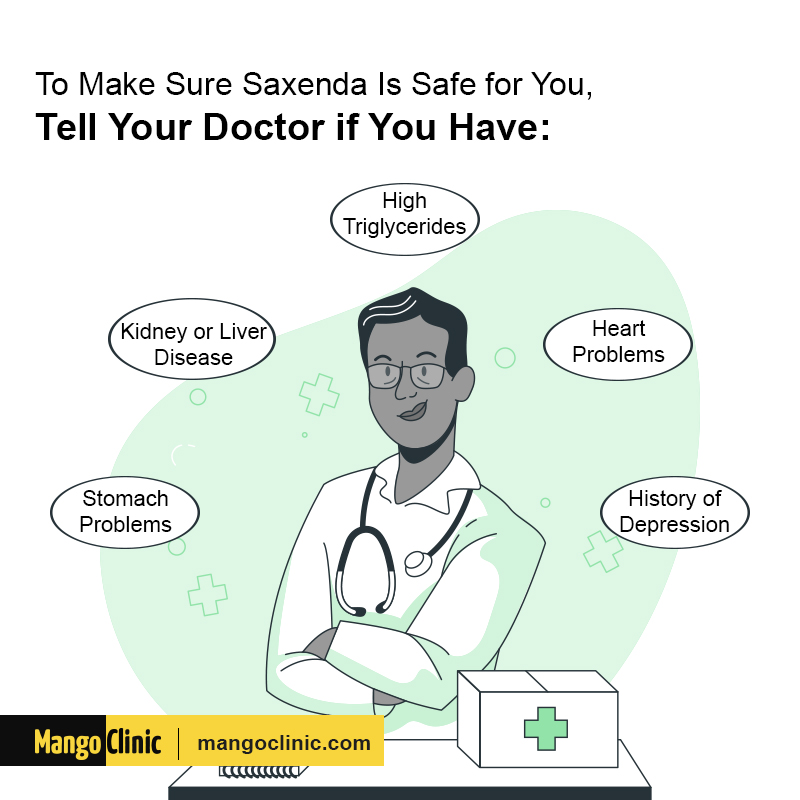 What Is Saxenda?
Saxenda, also known by its generic name of liraglutide, is one such weight loss medication that is designed to help those who are overweight or obese. It helps people lose weight over time with the assistance of exercise and dieting. These are essential things to note; a weight loss drug is only as helpful as the person taking it chooses it to be. If you intend on taking weight-loss drugs, you have to understand that the effects are not instantaneous. You cannot take this medicine and expect the drug to work its magic without you doing anything additional. The only reason these drugs work as well as they do is that they are accompanied by substantial life changes from the user.
While Saxenda can help you lose weight via changes to the way your body operates, you must also make sure you are exercising. What it means to exercise is different for everybody; some people love to go running across the streets for hours in the morning; others prefer to just play a sport and get their activity in while they are with their friends. There are many options for how you can stay active; it all depends on the person.
Get help from weight loss doctors for excessive weight gain. Click the button below to book your appointment.
Exercising with Saxenda
Walking is one of the easiest and best ways to stay active, so it is recommended for most patients. Even if it's only an hour or so per day, walking provides you with physical activity that can greatly benefit you in the long run. It is also not strenuous, which makes it great for those who cannot or would prefer not to do anything that is too overtly physical.
If you are up for doing something a bit more intensive, you can go all the way and make sure you are working out almost daily. This can mean doing your own exercises outside of a gym or going to a gym and making use of its utilities. Gyms have a variety of machines and weights that can help you focus on body parts, as well as ways to keep you doing cardio, which can be vital to losing weight via exercise.
Whether with or outside of a gym, you can also get a personal trainer, who will be able to help you with exercises best suited to you. A personal trainer also helps you stay motivated to continue working out, which can sometimes be the hardest part of exercising. Some personal trainers are also nutritionists, which can be extremely helpful, seeing as your diet is essential to how effectively you can lose weight.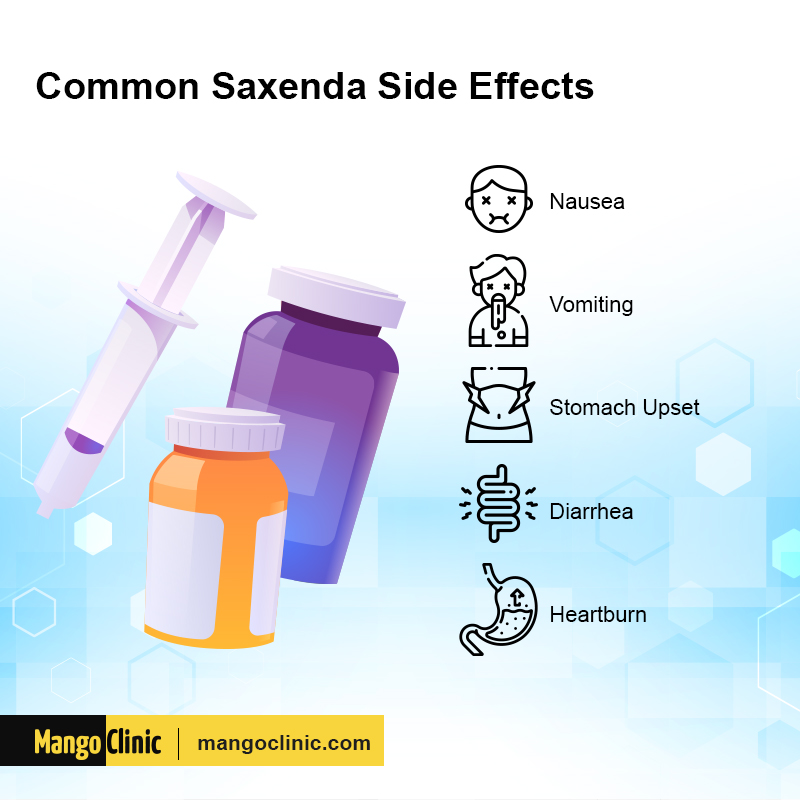 Dieting with Saxenda
Your diet and exercise are what can make your weight loss medications the most effective. Most people will tell you that working out is only as effective as the diet you have, and this is true even when you are taking a weight-loss drug. By having a diet that is healthy and beneficial to weight loss, both the medication and exercising will do you much good.
Your diet will mainly depend on your preferences, though many people recommend a low-calorie diet. This is because weight gain is often connected to how many calories a person is consuming per day; if you are consuming too much, you might be gaining unnecessary weight. By eliminating most calories, you will be doing your body some good. But having a revised diet is also helpful in the long run, as eating healthier foods will also result in living a healthier life. Even after you have lost weight, this diet will continue to benefit you, as will exercise.
It's also important to remember that Saxenda is effective, but does not make you lose weight in a short period. Losing weight is a long process, and it can take some time to make it happen in a way that you can notice. But if you stick with it, and let the progress happen steadily, you will benefit in the long run by having a better diet and an exercise routine.
Get a slim body with a healthy diet plan. Click the button below to book your appointment.
Conclusion
If you are interested in losing weight with Saxenda or a related weight loss drug, contact us at Mango Clinic. You can make your appointment by calling us or by visiting our website's appointment page and making it online.